The Maria Island Walk
Maria Island National Park lies just a few kilometres off Tasmania's east coast, easily accessible from Hobart. It's spectacular landscapes, combined with a rich concentration of wildlife, has contributed to its nickname as 'Tasmania's Noah's Ark'.
It wasn't until Ian and Bronwyn Johnstone developed their dream to start The Maria Island Walk in 2002, that the island was showcased to a new band of travellers that valued natural wildlife encounters in remote and tranquil settings, combined with world-class hospitality.
The couple created the walk as a soft adventure experience accessible to most, where packs are light, the food is gourmet, the wine is Tasmania's best, and each night there is a comfortable bed. Central to the company's philosophy is the importance of creating connection between walkers and guides, with a maximum of ten guests led by two professional guides. This ratio affords the personalised, intimate experience that the walk has become so well known for.
Working closely with Parks and Wildlife Tasmania, the walk has received widespread acclaim for its environmentally friendly practices, contribution to conservation projects as well as leadership in the ecotourism and walking sectors.
The team takes great pleasure in offering an authentic Tasmanian experience, bringing to life local history and culture, rare Tasmanian wildlife, spectacular scenery, and fascinating penal history. Testimony to the success of this unbeatable formula is the string of national and state awards that has made The Maria Island Walk one of the most desired guided experiences in the country.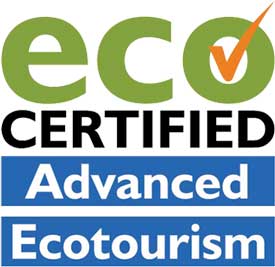 As part of our commitment to sustainability we have developed a code of practice relating to our wildlife interactions and have received accreditation as a Climate Action Leader. We have sought independent verification of our practices through Ecotourism Australia. Our Advanced Ecotourism Accreditation is awarded to Australia's leading and most innovative ecotourism products, providing an opportunity to learn about the environment with an operator who is committed to achieving best practice when using resources wisely, contributing to the conservation of the environment and helping local communities.
Recent Awards
WINNER Tasmania Tourism Awards 2017 • 2016 • 2012 • 2011 • 2010 • 2009 • 2008 • 2007 • 2006 • 2005
WINNER Qantas Australia Tourism Awards (Best Tour & Transport Operator) 2017
WINNER Qantas Australia Tourism Awards (Best Adventure Tourism) 2012 • 2011 • 2008
Speciality areas
Land Mammals & Marsupials