SDG 4: Quality Education - Academic Research
SDG 4: Quality Education - Academic Research
Contributions to Academic Research
As pressures increase from factors such as climate change, extreme weather events, urban or industrial development, plastics pollution and debris, it has never been more important for the tourism sector to unite with academic researchers to measure the impact of these pressures and health of our ecosystems. Several members are directly involved in publishing their own research projects or are supporting collaborations with academic researchers.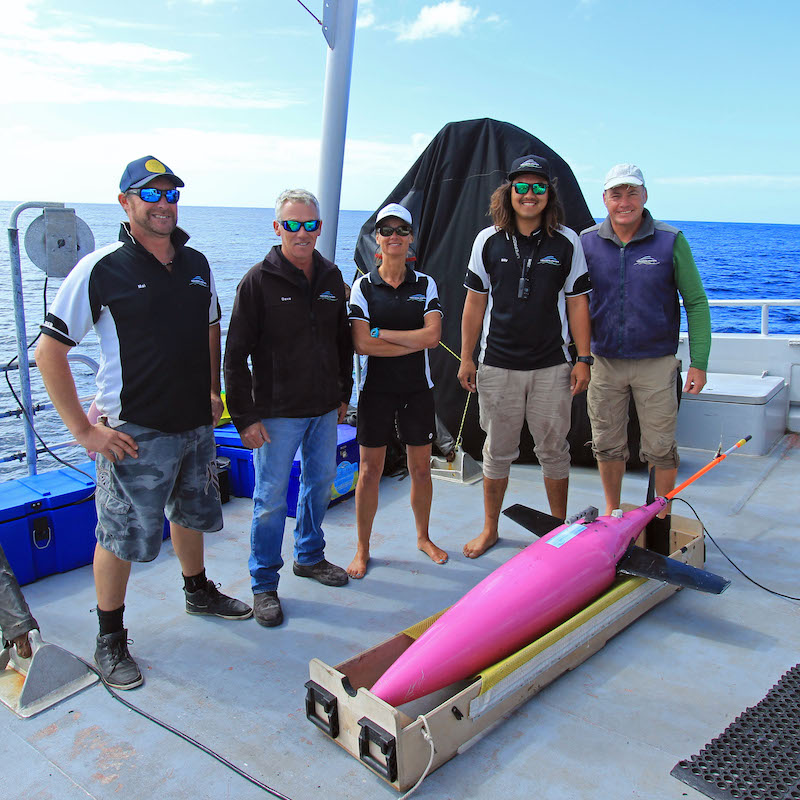 Revealing the Mysteries of Bremer Canyon & Beyond
Orcas were first 'discovered' off Bremer Bay in the early 2000s by Dave Riggs, when he was on an annual tuna research expedition from Esperance to Albany. In 2013 he produced a film called The Search for the Ocean's Super Predator, and not too long after that, Naturaliste Charters led by owner Paul Cross, worked alongside Dave to run the first dedicated expedition to see Orcas in Australian waters.
Naturaliste Charters is a national leader in supporting projects, collaborations and facilitating research onboard, regularly hosting active researchers and partnering with institutions and organisations to publish papers. A comprehensive list of articles has been made possible due to these contributions, ranging from the effect of El Niño Southern Oscillations on apex predators, tracking rare pelagic bird species for the BirdLife Australia Rarities Committee, to documenting the incredible Orca predation events witnessed off Bremer Bay, including Blue Whales.
Species of Focus Research Groups & Academics Supported

Killer Whales

West Australian research group Project O.R.C.A. and Murdoch University

Cetaceans including Humpback, Blue, Southern Right, and Minke Whale

Southwest Whale Ecology Study (SouWEST) integrating the research expertise of Western Whale Research (Dr. Chris Burton), Oceans Blueprint (Dr. Chandra Salgado- Kent) and The Centre for Marine Science and Technology at Curtin University and Geographe Marine Research

Baleen Whales

Geographe Marine Research (GMR)

False Killer Whales

International scientist Jochen Zaeschmar

Sunfish

International scientist Marianne Nyegaard

Pelagic Seabirds

Birdlife Australia Rarities Committee (BARC) and eBird including surveys with Daniel Mantle and Plaxy Barratt
Tracking the Eastern Osprey of the Eyre Peninsula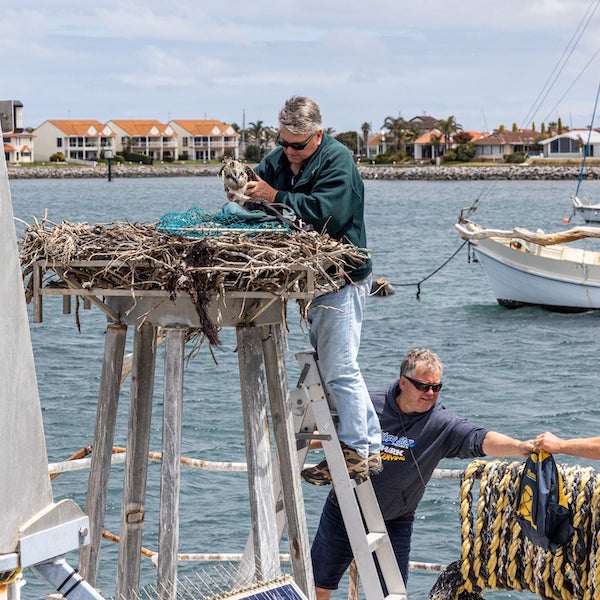 Australian Coastal Safaris guide and award-winning photographer, Fran Solly, has been watching birds across the Eyre Peninsula for over 35 years. In recognition of her contribution to the birding community through citizen science observations and development of the regional field guide for birds, Fran had an Osprey chick named after her (Solly) in 2020. In November of that year, Solly was the first Eastern Osprey to be fitted with a solar powered tracker as part of the Osprey Recovery Project in South Australia, being the first time this had been undertaken in Australia.
Fran has worked alongside lead researcher, Ian Falkenberg, in developing the tracking capability, which provides data several times a day on the bird's location before falling off cleanly at about four years of age, when the bird is ready to find a nest and a mate. The team expected the bird to range about 20-40 kilometres after leaving its nest, but were stunned when the Solly flew 400 kilometres within the first week. This project is a critical component in providing important information on how Osprey are using coastal habitats in the region, especially with the estimated population decline of up to 26 per cent over the last ten years.
Unfortunately, Solly the Osprey was killed in November 2021, when she was electrocuted by a power pole in Streaky Bay, prompting a call to work with electricity companies to reduce the risks to these endangered raptors.
Discovering the Nose Patterns of Koalas
In 1998 Echidna Walkabout's co-founder Janine Duffy discovered a revolutionary method of identifying individual Koalas through their distinctive natural black and white marking patterns inside their nostrils. That discovery launched a non-intrusive wild Koala Research Project that continues to this day.
The study documenting nose markings over 22 years and across more than 100 individual Koalas in four locations in southern Victoria, showed that the nose pattern stays essentially the same throughout life, with no two Koala patterns being identical. This method provides a cost-effective and reliable non-intrusive process of monitoring wild Koala populations and has since been embraced by Koala research groups across Australia. Koalas are identified by observation at a distance, through binoculars, without the need for tagging, handling or causing stress to individual animals.
Every wild Koala sighted in the You Yangs or Brisbane Ranges National Parks has been photographed, named & identified, their sex established, location taken and tree species and height in tree noted. The Wild Koala Research Project is Echidna Walkabout's own initiative, and fully funded by their social enterprise structure, with Koala researchers employed to input data, conduct research analysis and reconnaissance. This ensures a high degree of success with Koala sightings and adds valuable monitoring data to each day's sightings.

Creating the Largest Humpback Database in Australia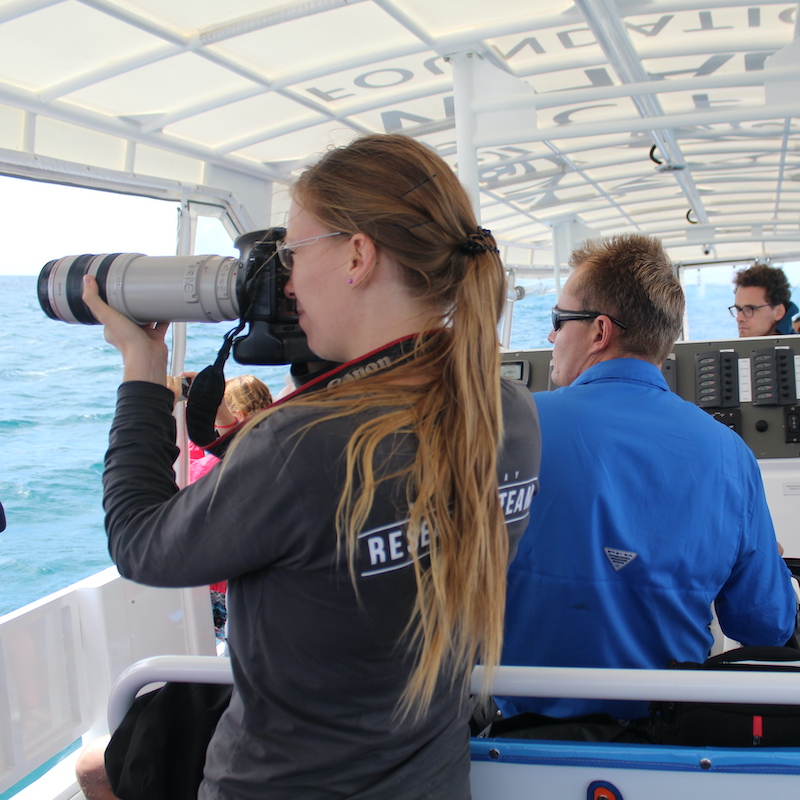 Pacific Whale Foundation's research in Australia began in Hervey Bay in 1984 when founder, Greg Kaufman, visited South East Queensland as part of a documentary film project. Greg and his team quickly determined the area was a critical resting place for Humpback Whale mothers and calves heading back to their feeding grounds in the Antarctic and set about a long-term study focussing on these majestic mammals.
Every whale has its own unique features, including the overall shape of the flukes (or tail), trailing edges, acquired scars, and natural pigmentation. These characteristics can be identified in photos and compared with other sightings to match and track individual whales. Pacific Whale Foundation scientists have established the longest-running Humpback Whale photo-identification project in the South Pacific. The Southern Hemisphere Humpback Whale Catalogue is also the largest curated database of photo-identified Humpback Whales in East Australia and researchers have collected detailed life histories of over 6,900 whales that visit Hervey Bay between July to October, greatly adding to scientific understanding of the population's ecology and behaviours.
Hervey Bay is unique because it is a mid-migratory resting ground for Humpback Whales; it is neither a breeding nor feeding ground. Mother and calf pairs are of particular interest to researchers, given their use of this resting area to provide maternal care, with research focussing on long-term monitoring and quantifying potential human and non-human threats whales face.
The focus of research has always been Hervey Bay, but the research team has also studied Humpback Whale movement and connectivity among various areas of eastern Australia, including Eden (New South Wales) and the Whitsundays/Cairns/Port Douglas region (Queensland). In addition, Humpback Whales moving between the Pacific Ocean and the Indian Ocean (Western Australia) have been studied; the first and only example of inter- ocean Humpback Whale movement between these two populations, which are otherwise thought to be separate. The organisation has an extensive library of peer reviewed journal articles, technical reports, conference presentations and supported/sponsored research.