SDG 15: Life on Land - Citizen Science on Land
SDG 15: Life on Land - Citizen Science on Land
Citizen Science on Land
The majority of Australian Wildlife Journeys' members contribute to observations of flora & fauna via citizen science applications including iNaturalist, the world's leading global social biodiversity network. These platforms allow guides to compile research-quality citizen science data that enables a more detailed picture of our national biodiversity, and assists bodies such as the CSIRO, ecologists and other decision makers to deliver better outcomes for the environment and our species.
Tracking Vulnerable Species with iNaturalist
Guides record observations with iNaturalist Australia by using the iNaturalist app on mobile phones or desktop computers. An observation records an encounter with an individual organism at a particular time and location across each of the regions. Photos are required to be attached to observations for them to become research grade and added to the Atlas of Living Australia.
Although each member makes broader observations they believe to be valuable to the local scientific community, there is a designated list of species that each member has committed to track longitudinally whilst guests are exploring by vehicle, e-biking, walking or by vessel. Through education at the commencement of the tours and customised laminated cards showcasing the species of interest, guests on tour can assist guides in capturing images out in the field and uploading to designated project folders.
Region & Species of Focus

Christmas Island

Christmas Island Hawk Owl, Blue-tailed Skink, Lister's Gecko

East Gippsland, VIC

Platypus, Short-beaked Echidna, Grey-headed Flying-fox, Powerful Owl, Southern Emu-wren, Superb Lyrebird, Glossy Black-Cockatoo, Gang-gang Cockatoo, Sooty Oystercatcher

Eyre Peninsula, SA

Koalas, Short-beaked Echidna, Southern Hairy-nosed Wombat, Southern Right Whale, Yellow-tailed Black Cockatoo, White-bellied Sea-Eagle, Osprey, Bush Stone-curlew, Australian Bustard, Hooded Plover, Malleefowl, Rosenberg's Goanna

Far North Queensland, QLD

Northern Quoll, Lumholtz's Tree-Kangaroo, Black-throated Finch, Grey Goshawk (White morph), Lessor-sooty Owl

Kangaroo Island, SA

Short-beaked Echidna, Glossy Black-Cockatoo, Rosenberg's Goanna, Hooded Plover, White-bellied Sea- Eagle, Bush Stone-curlew, Osprey, Southern Emu-wren, Feral Cat

Kakadu & Arnhemland, NT

Wilkins Rock Wallaby, Antilopine Wallaroo, Frilled-neck Lizard, Dingo, Freshwater Crocodile, Mertens' Water Monitor, Feral Cat

Mungo, NSW

Eastern-grey Kangaroo, Crested Bellbird, Spotted Harrier, Pink Cockatoo, Chestnut-crowned Babbler, Mallee Emu-wren, Painted Dragon, Central Bearded Dragon, Inland Carpet Python

Riverland, SA

Brush-tailed Possum, Short-beaked Echidna, Regent Parrot, Red-capped Robin, Bush Stone Curlew, Rakali

Tasmania, TAS

Eastern Quoll, Spotted-tailed Quoll, Tasmanian Devil, Common Wombat (Mange effected), Forty-spotted Pardalote, Swift Parrot, Hooded Plover, Tasmanian Wedge-tailed Eagle
Rescuing the Wildlife of Far North Queensland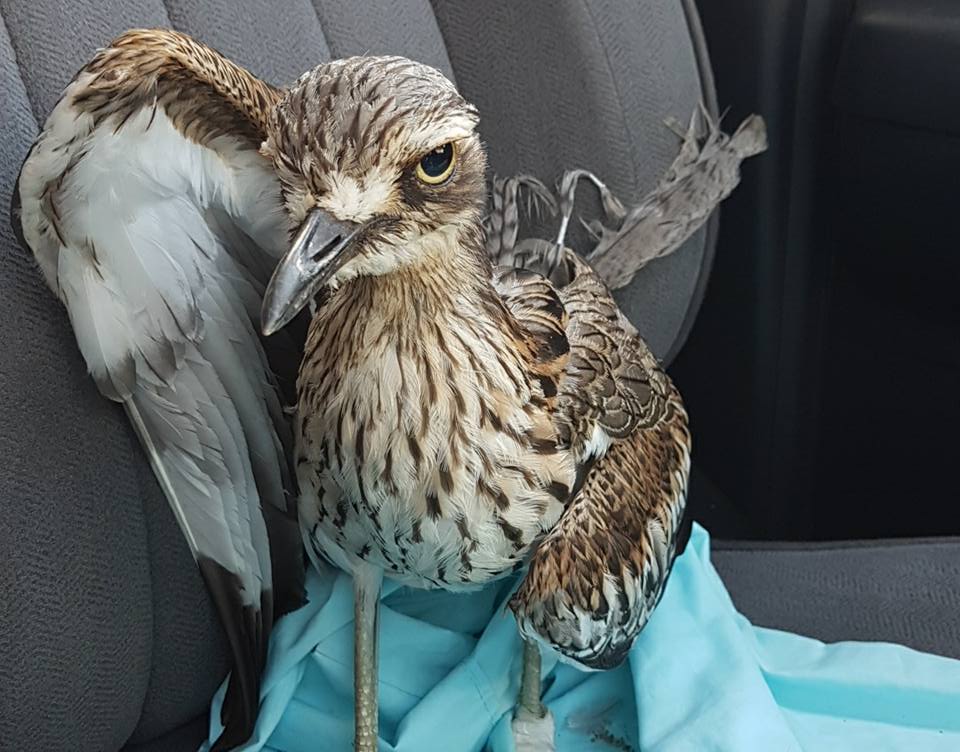 FNQ Nature Tours' guides are active and passionate volunteers for Far North Queensland Wildlife Rescue Association; a not for profit, incorporated volunteer organisation operating under permit from the Queensland Department of Environment and Heritage Protection. During designated times when they are 'on call', the team has performed numerous rescues of injured, orphaned or trapped wildlife including Bush Stone-curlews, monitors and pythons.
As part of the 4 Day Nature, Wildlife & Conservation Safari experience, FNQ Nature Tours connects guests with several important rescue and rehabilitation organisations including Wildlife & Raptor Care Queensland (rehabilitating mammals, marsupials, owls and Australian raptors), Tree Roo Rescue (rehabilitating orphaned, injured, or displaced tree-kangaroos for release back into the wild) and the Tolga Bat Hospital.
Wildlife Rescue Training in Tasmania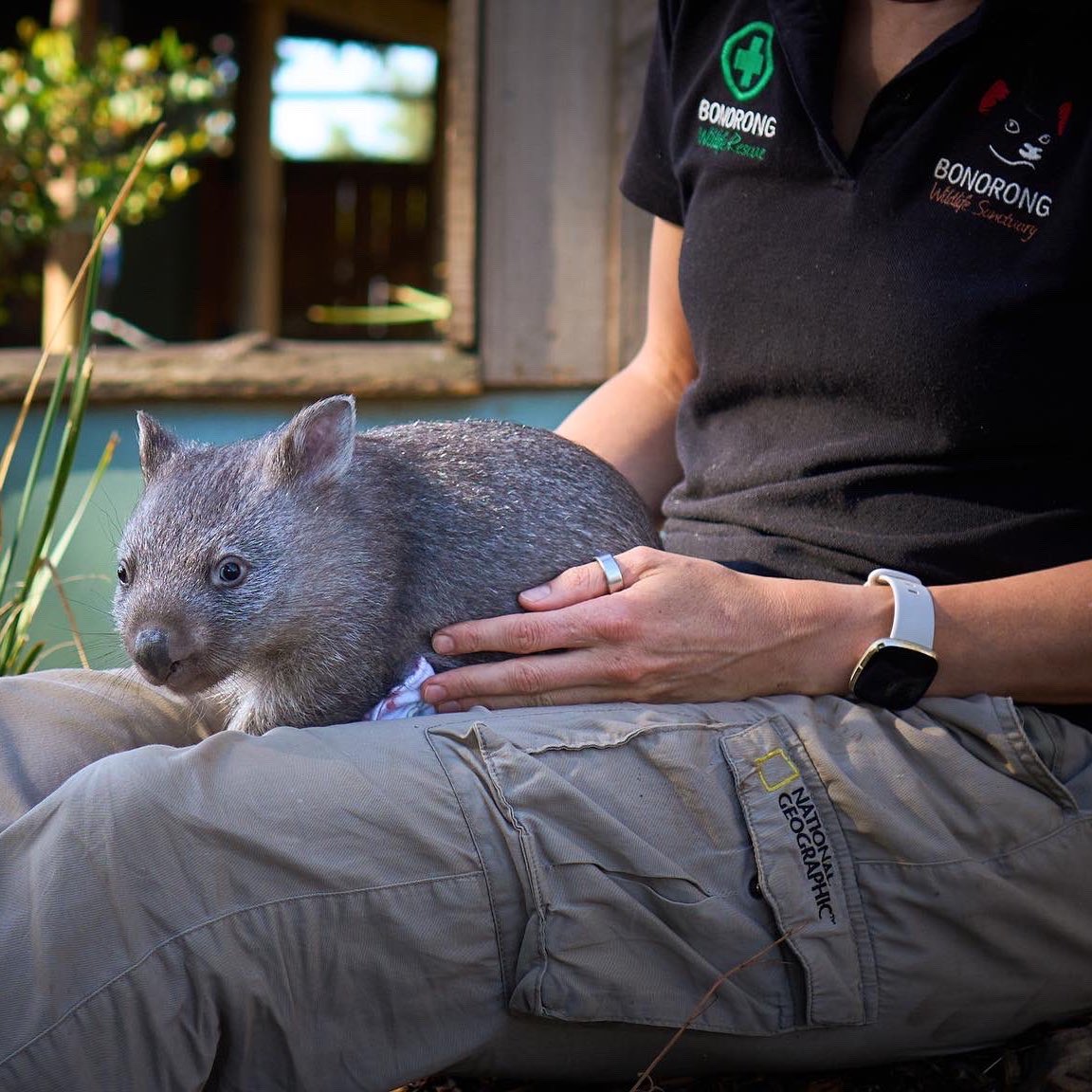 All guides at Premier Travel Tasmania undertake Wildlife Rescue Training, given the high incidence of road collisions with native wildlife across Tasmania. Bonorong Wildlife Rescue provides training for guides covering wildlife rescue and transport procedures, to provide the best chance to save injured or orphaned wildlife that may be spotted when out touring on Tasmanian roads.
Premier Travel Tasmania is also a founding partner of Friends of Bonorong, assisting in fundraising for the immediate care of wildlife in need and the ongoing protection of Tasmanian species. Guests travelling on shared wildlife departures contribute to this effort, with a portion of the tour cost going towards the Bonorong medical facility and education of guests with a behind the scenes night tour of their facility.