SDG 6: Clean Water and Sanitation
SDG 6: Clean Water and Sanitation
Clean Water & Sanitation
Across a continent as dry as Australia, efficient water management practices are an essential component of sustainable operations, especially as many of our members are positioned in areas of relatively low rainfall with remote access.
The process of reducing fresh water wastage ranges from rainwater harvesting, desalination systems on vessels, composting toilets for wilderness camps, treating waste water safely, through to efficient cleaning and washing policies for vehicles, linens and crockery. Another key component of this goal is restoring water-related ecosystems across our forests, wetlands, rivers, aquifers and lakes.
Championing Environmental Flows for the Murray River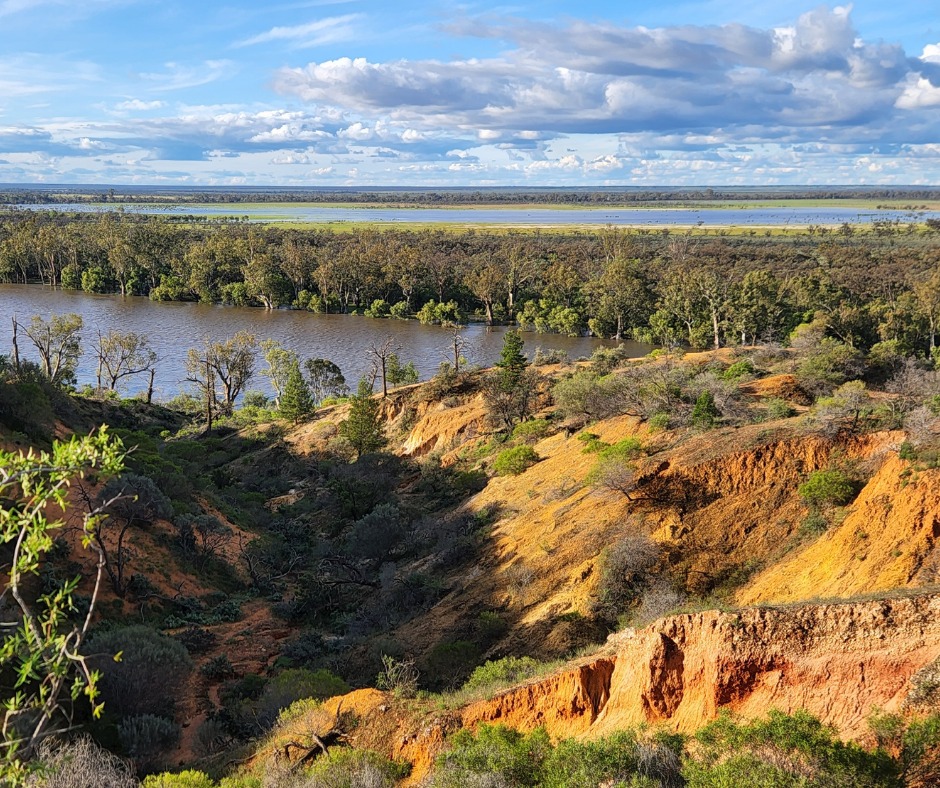 Up until the 1920s, the rivers flowing in the Murray-Darling Basin, made up of Australia's most famous two rivers, were unregulated. Ninety percent of the water flowed out to sea covering floodplains and filling wetlands and creeks along the 2,500km plus journey. The river system naturally flooded and dried almost every year, but today we have reversed the way the system works, by keeping floodplains dry most of the time and allowing only 10 percent of the water to flow out to the sea.
Unfortunately, the lack of overbank flow (small floods that feed forests and fill shallow lakes) due to this reversal, has decreased the regeneration of phytoplankton and zooplankton, which in turn initiates the breeding cycle in insects, frogs, fish and water birds and recharges groundwater systems.
Murray River Trails founder and owner, Tony Sharley, is a leading advocate for the Murray River, and speaks regularly at forums about environmental flows and establishing new conservation- focused industries, such as eco-tourism, that do not extract water from Australia's precious rivers. The organisation has recently established the Murray River Trails Fund, to raise money for organisations at the forefront of improving the region's biodiversity, river floodplain health and status of threatened species in the region.
Creating Feeding Habitat for the Glossy Black Cockatoo
Exceptional Kangaroo Island's tour base in Cygnet River includes an aerobic waste water management unit that captures and recycles water from the office, commercial kitchen, bathrooms and wash bays. Locally-sourced plants have been established outside of the tour base, including the Drooping Sheoak (Allocasuarina verticillata), which is a vital food source for the endangered Glossy Black-Cockatoo. Since planting this species, the cockatoos feed regularly in front of the office.
The planting of sheoaks by the Exceptional Kangaroo Island team, community volunteers and conservation partners such as KI Land for Wildlife and BioR has been critical given that 54% of sheoak feeding habitat was lost in the 2019/2020 summer bushfires. Much of this habitat will grow back from seed over 15-20 years, however, the continued commitment is required to ensure this beautiful cockatoo continues to increase in numbers.
Water Quality Monitoring at Big Swamp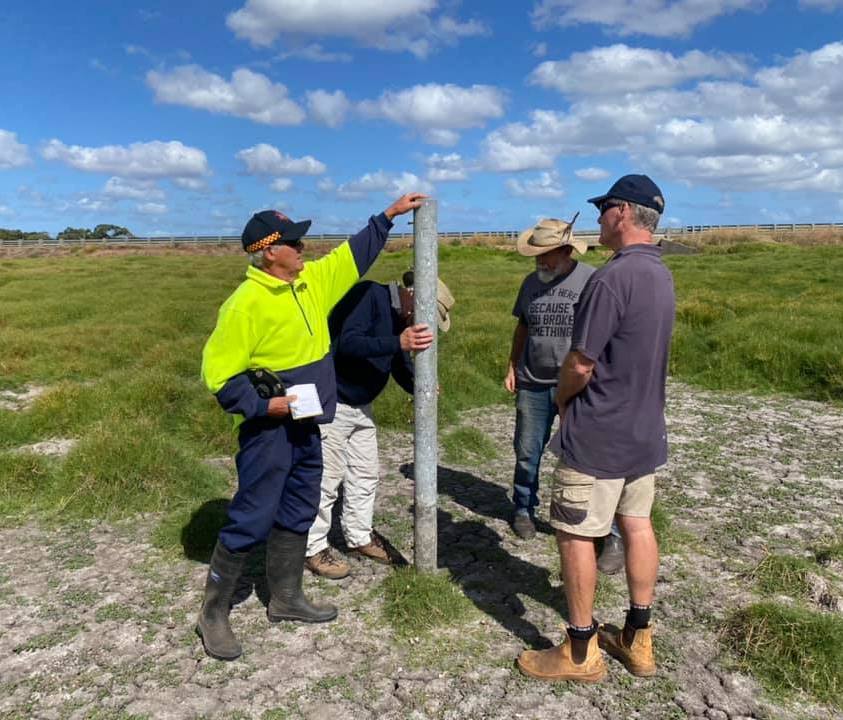 Australian Coastal Safaris guide, Peter Clutterbuck, is actively involved with local environment groups including the Big Swamp Community Centre, to monitor the water quality of Big Swamp on the Lower Eyre Peninsula. As part of this role, ongoing water samples are collected to provide vital information about the ecology and other environmental factors impacting these wetlands.
In addition to this, environmentally-friendly options are being studied to determine the most effective mechanism to suffocate couch grass, to allow revegetation of native flora. Peter has written articles and conducted interviews to educate the wider community about the plight of the last remaining freshwater swamp on the Lower Eyre Peninsula. On private departures, guests are able to learn more about the environmental activities performed by Peter and assist in citizen science recording of species in the area.
Desalination and Water Usage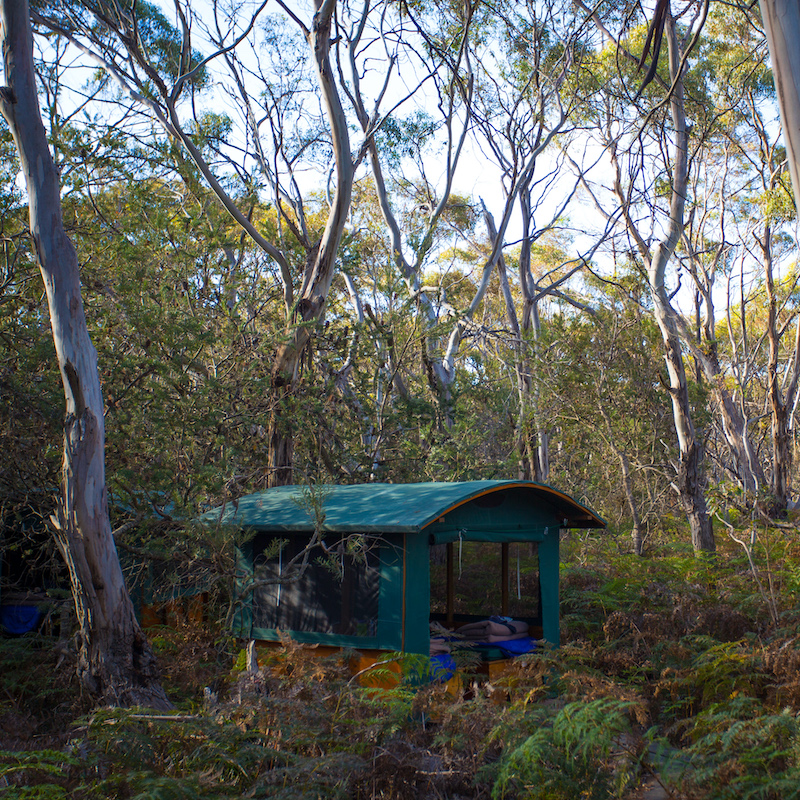 All of the vessels operated by Exmouth Dive & Whalesharks Ningaloo utilise desalination systems that convert seawater into freshwater. This is required for numerous functions, from drinking water and food preparation, to deck and exterior washdowns. It is estimated that around 300 litres of fresh water is saved per day utilising this technology, adding up to 60,000 litres per year.
The Maria Island Walk's safari-style wilderness camps are located in off-grid remote locations, designed to have a small environmental footprint with low-water bush showers, clean composting toilets and utilising rainwater harvesting systems. Through these processes, guests utilise an average of eight litres of water per night, with all water treated on site.