SDG 11: Sustainable Cities and Communities
SDG 11: Sustainable Cities and Communities
Sustainable Cities & Communities
Being aligned with the responsible travel movement, Australian Wildlife Journeys believes that it is essential that tourism should benefit local communities economically, socially and environmentally. Regional tourism has an extremely important role in creating meaningful employment and arresting regional population declines and subsequent pressure on Australia's metropolitan centres. All members of Australian Wildlife Journeys are based in what is considered regional or rural Australia, with the large majority family-owned businesses.
Embracing the Halo Effect in Regional Australia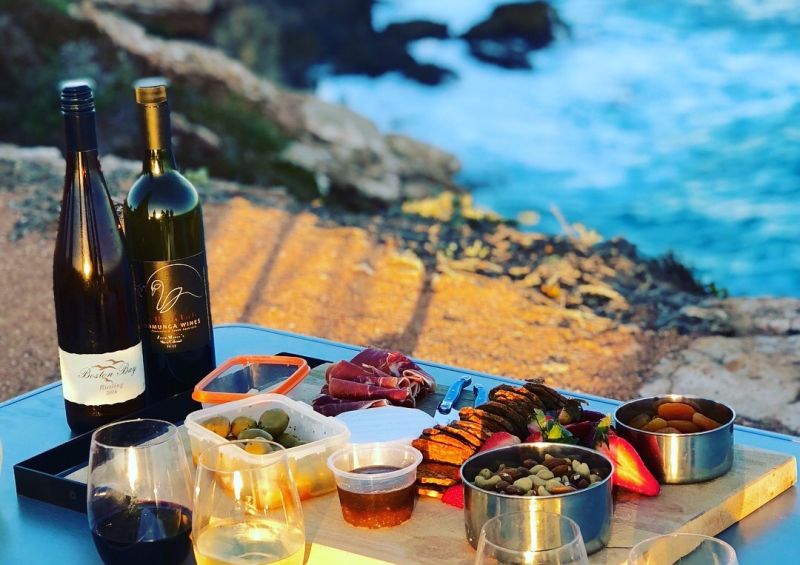 Across the Australian Wildlife Journeys collective, there are over 300 regional businesses that are supported via the tour operations of our members. Local communities and personalities are the foundation of our incredible experiences, with our diverse itineraries linking guests from around the world with local food and beverage providers, accommodations, transfer operators, artists and craftspeople, boutique suppliers, small-scale wildlife experiences, and environmental organisations.
Showcasing local vendors wherever possible supports regional Australia and provides our guests with a sense of place and community during the trip. More directly, our guides are almost entirely regionally based, resulting in support for their families and increasing economic resilience across regional areas.
However, the core mission for the collective is to reverse Australia's biodiversity loss through advocating the critical role that responsible tourism experiences play in protecting wildlife habitats. With a greater number of tourists venturing out to see wildlife in the wild, a greater recognition of the economic value of our ecosystems ensues. This increases the chance of future protection and decreases the appeal of pressures from industries such as mining, forestry and urban development.
Supporting the Communities of Arnhem Land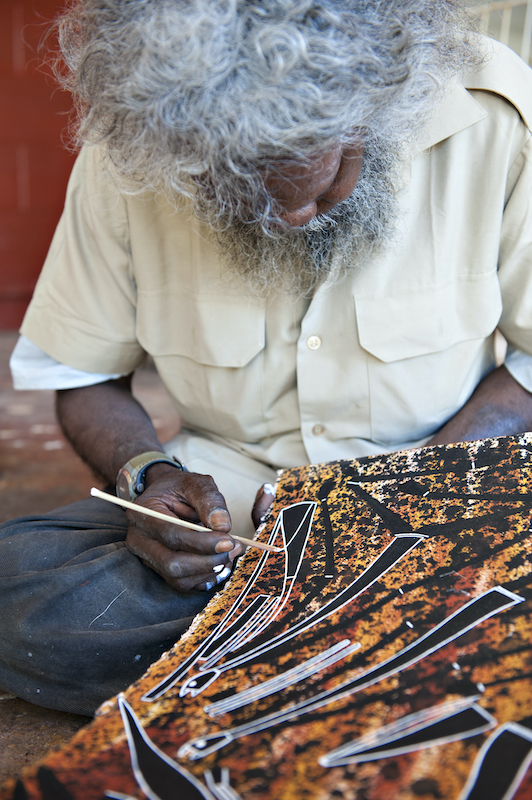 Lords Kakadu & Arnhemland Safaris has spent decades working closely with local Aboriginal clans and share a mutual respect with the local indigenous people and their relationship with the land. Owner, Sab Lord, was raised on a station that is now part of World Heritage-listed Kakadu National Park, with his father employing Aboriginal families who taught him their indigenous language and involved him in traditional ceremonies. His ongoing relationships and understanding of their culture has earned him the rare permission to share culturally significant sites and stories.
On itineraries featuring Arnhem Land, guests visit Injalak Hill, to experience the traditional culture of the Kunwinjku people hosted by an Aboriginal guide employed by the organisation. This area is documented as having some of the best rock art examples in Australia. Upon arrival at Gunbalanya, guests visit the Injalak Arts and Crafts Centre to see artists producing their works, whether that be fabric, weaving or painting. Injalak Arts is a nonprofit Aboriginal-owned social enterprise whose members are the artists and community. Injalak artists produce traditional art inspired by ancient Dreamtime stories. Nearby rock art galleries demonstrate an unbroken link between the present generation of Kunwinjku people and their ancestors.