SDG 14: Life Below Water - Citizen Science and Data Collection Below the Surface
SDG 14: Life Below Water - Citizen Science and Data Collection Below the Surface
Citizen Science Below the Surface
Photo identification programs have been the backbone of marine mammal studies for decades, allowing researchers to identify individuals by comparing photos in existing catalogues. Photo-identification serves as a non-invasive way to gather information on the life histories of individual animals, including approximate age and migratory movements.
Whale Shark and Manta Ray Observations across the Ningaloo Marine Park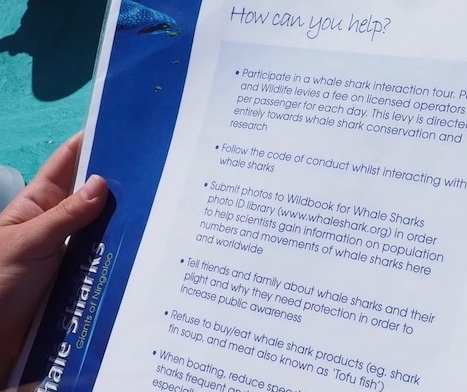 The team at Exmouth Dive & Whalesharks Ningaloo contribute to several ongoing data collection studies of marine life at Ningaloo Reef and the Muiron Islands including Whale Sharks, Manta Rays and Humpback Whales; delivering valuable information towards environmental studies and research, and marine management.
The Wildbook for Whale Sharks photo identification platform was introduced in 1994, and the team has assisted in identifying several individual Whale Sharks that have visited Ningaloo Reef on an annual basis. The team encourages guests to get involved with this citizen science program as well, by taking photos behind the Whale Shark's left dorsal fin and also behind the gill slits.
Photos delivered by the crew or guests are compared to the photos of over 1,600 individual Whale Sharks that have been sighted in the area. Guests who are interested in ongoing support can sign up to 'Adopt a Whale Shark', which includes a monthly donation to the cause, with donors receiving an email with details about the shark's current size and its most recent location.
Another animal of interest in the region is the Manta Ray, with Exmouth Dive & Whalesharks Ningaloo guide, Amelia Armstrong helping to lead the Project Manta Ningaloo chapter. Almost all of the information that researchers have about Reef Manta Rays globally has been accumulated within the last 10 years, with the project designed to study and expand knowledge on the population ecology and biology of Manta Rays within Australian waters. Project Manta was founded in 2009 by the University of Queensland, and in 2015 the multidisciplinary organisation joined forces with researchers
at Murdoch University in Perth. The team at Exmouth Dive & Whalesharks Ningaloo offer a private charter connecting with the Project Manta team, studying the movement, biology and feeding habits, along with making citizen science observations with guests.
Onboard Research with Naturaliste Charters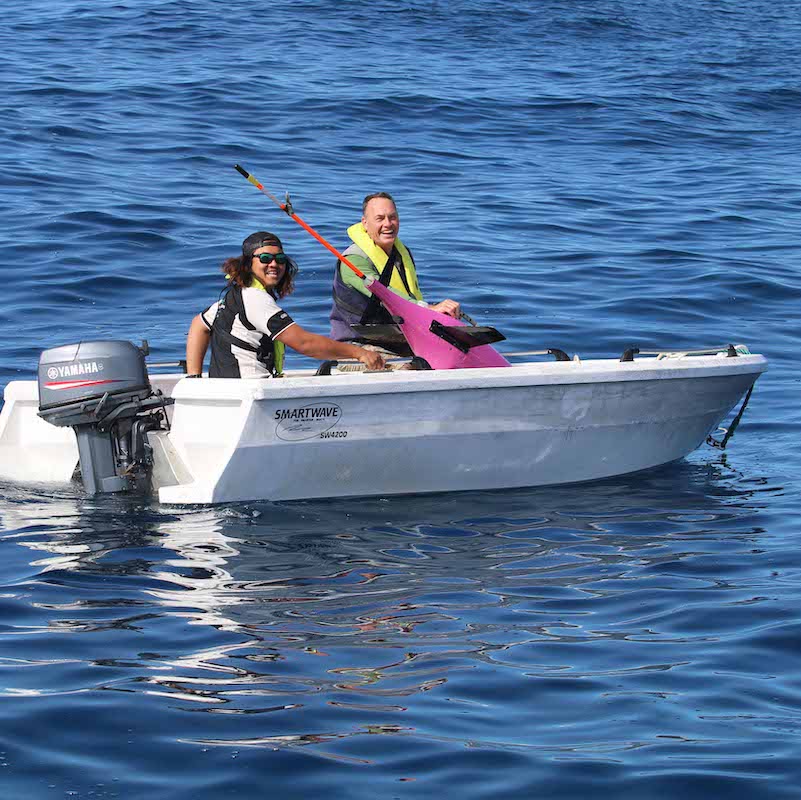 As a globally-recognised innovator in the industry, Naturaliste Charters supports numerous projects, collaborations and also facilitates independent research onboard throughout the year. The team has been collaborating with Geographe Marine Research (GMR) for over a decade and among other projects, submit images daily, especially of endangered Blue Whales and Southern Right Whales. The team also supports guests to get involved with Citizen Science via eBird Australia, iNaturalist and the HappyWhale platform.
With a variety of seasons comes different data collection opportunities. Dunsborough and Augusta have longer term data that is very specific, versus the relatively new Bremer Bay Killer Whale Expedition (that Naturaliste Charters founded) where scientists are only just beginning the research journey to understand this incredible ecosystem.
Whale & Dolphin Tracker Program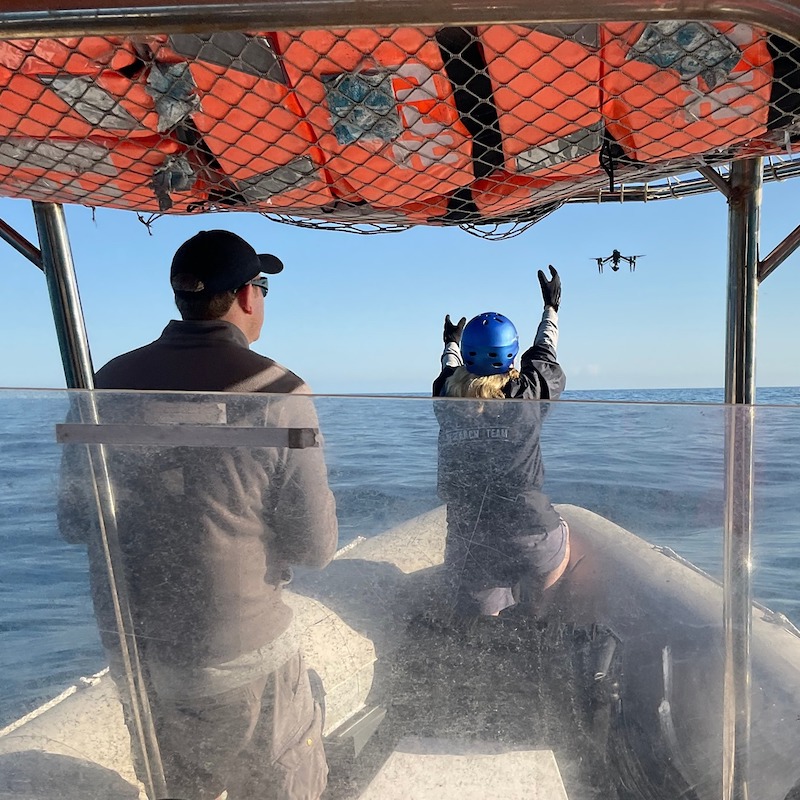 One of the key questions Pacific Whale Foundation is trying to answer is how long whales live for, as researchers do not have a definitive answer on this yet. The team is still tracking some of the whales that were photographed in the 1980s.
Guests and the general public can contribute to research as a citizen- scientist by donating Humpback Whale fluke photos. These can be uploaded while on board or after the tour, via the following website link or via their Whale & Dolphin Tracker app. These observations are also integrated with into the global catalogue Happy Whale citizen science program.