Murray River Trails
Murray River Trails was founded by proud Riverland locals and passionate Murray River champions, Tony & Susie Sharley, following the launch of the award-winning Murray River Walk in 2016 and subsequent launch of the Murray River Safari in 2021.
The family-owned business started when the couple's extensive background in river management, wine tourism, marketing and eco-tourism, created a determination to diversify the regional economy post the millennium drought.
Raising the profile and advocacy for Australia's greatest river is central to the organisation's mission, through sharing the stories of the region's wildlife, landscapes, history, culture, people and environmental challenges.
Recently, the team has established the Murray River Trails Fund, supporting organisations at the forefront of improving the region's biodiversity, river floodplain health and status of threatened species in the region.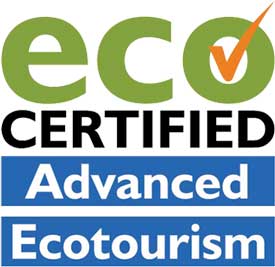 As part of our commitment to sustainability we have developed a Code Of Practice relating to our wildlife interactions. We have also sought independent verification of our practices through Ecotourism Australia. Our Advanced Ecotourism Accreditation is awarded to Australia's leading and most innovative ecotourism products, providing an opportunity to learn about the environment with an operator who is committed to achieving best practice when using resources wisely, contributing to the conservation of the environment and helping local communities.
Recent Awards
WINNER Hall of Fame & Winner South Australian Tourism Award Ecotourism 2019
WINNER South Australian Tourism Award Ecotourism 2018 • 2017
SILVER Australian Tourism Award Ecotourism 2017
Speciality areas
Land Mammals & Marsupials