Day 1: Fogg Dam Reserve & Kakadu National Park
After pickup at 7am from your Darwin accommodation, this adventure commences with a drive south on the Stuart Highway, then the Arnhem Highway that leads to the World Heritage Listed Kakadu National Park. Our first stop en route is Fogg Dam Reserve. Fogg Dam has year-round water coverage which assures its position as an important feeding and roosting site for a wide variety of waterbirds & savanna wood-land birds.
Here we shall spend the morning looking for different species & enjoy a couple of the small interpretative walks around the Dam. The large expanses provide fantastic opportunities for panoramic photos and capturing Forest and Azure Kingfishers, Magpie Geese, spoonbills, egrets, ibis, herons, Whistling, Black & Brahminy Kites and cormorants.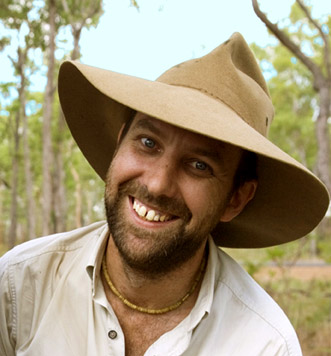 "Fogg Dam is a location where we often see birds en masse, and it's a very interesting setting because it's a dam wall, with lush wetlands on one side and dry wetlands and grasslands on the other. Ducks and ibises abound in huge numbers in the wetlands, while Magpie Geese, spoonbills, brolgas and jabirus are easily spotted on the dry side. Some guests have never seen so many birds in one place and on such a scale. We're talking thousands and thousands of birds at the one time."
Dean Hoath - Guide
Our next stop is the incredibly scenic Leaning Tree Lagoon. This Billabong is often covered in water lilies making it a popular stop for photographers & birdwatchers. This is an ideal opportunity to capture the iconic Comb-crested Jacana before enjoying a delicious lunch. We will leave the main road to enter into Kakadu via the Old Darwin Road. On the back road there are a couple of small billabongs.
Our last stop for today is at Cooinda. Here we will experience one of Kakadu's icons, the Yellow Water Cruise. This 10sq. km pristine environment supports a truly wonderful variety of plants, birds, crocodiles and Top End wildlife. The wildlife on this pristine billabong is too numerous to mention; you will likely encounter Saltwater Crocodiles, the magnificent White-bellied Sea Eagle and many of the other 280 species that call this billabong home.
Here we will witness at close hand the wealth of wildlife in this tranquil habitat and enjoy one of the Top Ends great sunsets via a private cruise. Likely sightings include Magpie Goose, Plumed Whistling-Duck, Radjah Shelduck, Green Pygmy-Goose, Grey Teal, cormorants, Black-necked Storks, Bitterns, herons, egrets, Glossy Ibis, Australian White Ibis, Straw-necked Ibis, Royal Spoonbills, Purple Swamphens, Black-winged Stilts, Australasian Darters, terns, Azure Kingfishers, Forest Kingfishers, White-bellied Sea-Eagle, Black & Whistling Kites.
Overnight Accommodation: Lords Private Tented Camp