Full Day Experience
The Muiron Islands & Ningaloo Marine Park is an amazing underwater sanctuary, with this tour providing the opportunity for guests to spend the day exploring different snorkel and dive sights accessible by boat only. On the journey out across the beautiful waters, guests should be on the lookout for Bottlenose, Australian Humpback and Common Dolphins, Dugongs, Humpback Whales (during June to November) and Whale Sharks (boat viewing only from March to August).
On sighting the numerous Manta Rays or Turtles in the area, guests will have the opportunity to swim with these amazing creatures while receiving fascinating commentary from the on-board marine biologists. With 300 coral species, 650 different molluscs, and around 500 species of fish in the region, it is a snorkellers delight with popular fish sightings ranging from Parrotfish, Butterflyfish, Angelfish, Damselfish, Cardinalfish, Scissor Tails, Flutemouths Wrasse, to larger fish such as Groper, Coral Trout, Basslets, Cod and Trevally.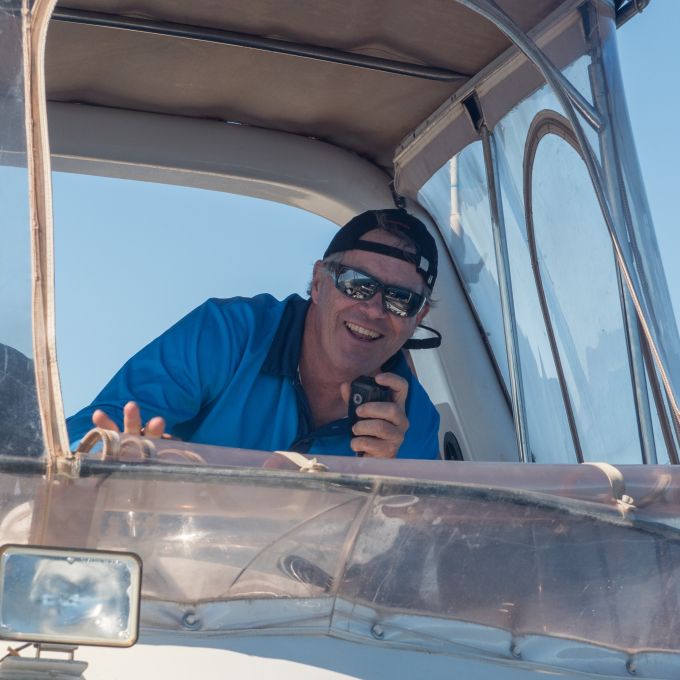 "It's a really accessible site for both snorkellers and divers. You have two unique locations at Muiron Islands. The west side is open to the ocean, and here we are privy to an interesting mixture of both hard and soft corals. The soft coral, in particular, is very beautiful as it's a mix of bright orange, pink and blue hues. The east side is a little shallower, and although it's mostly hard coral and sometimes there is less visibility here, we quite often see Green, Loggerhead and Hawksbill Turtles, which guests really enjoy."
Mark Ferguson - Co-founder and Skipper
The Muiron Islands is home to a stunning array of colourful soft corals including Gorgonian Fans, sponges such as Callyspongia, Golf Ball Sponge, Mushroom Leather Coral and different species of tree coral. This tour includes reef snorkels at different sites, equipment, snacks and a buffet lunch. Our qualified Divemasters and Instructors can teach you how to snorkel, even if you have never snorkelled in the open ocean before.
Exmouth Dive & Whalesharks Ningaloo offers adventures for divers of all experience levels, across a wide variety of sites. A full day of scuba exploring the amazing underwater world at Ningaloo will cover two different dive sites, selected according to conditions, to enable guests to experience the biodiversity of the region. Turtles, Sea Snakes, Manta Rays, Wobbegongs, sea fans, soft corals, Moray Eels, Batfish, Whitetip Reef Sharks, Nudibranchs and abundant colourful reef fish provide an endless feast for the senses.
If divers venture to the Muiron Islands area, they are likely encounter friendly Potato Cod, turtles, sharks, thousands of fish, Anemones and Clownfish, Batfish, Stingrays and much more. Manta Rays, Dugongs, Humpback Whales and dolphins are seen at different times of the year as well.
Free Nitrox for is available on all dives free of charge, with PADI Courses & Discover Scuba available for any unqualified visitors. Enriched Air Nitrox has less Nitrogen in the air supply that reduces risks associated with decompression and may help to reduce fatigue & tiredness after the dives (please note divers are limited to a maximum depth of 33 metres with nitrox).