Humpback Whale Swim and Watching
The Humpback Whale watching & swim cruise offers guests the incredible opportunity to swim with these wonderful creatures. The 'swim with' offering requires pre-booking with a quota of three groups of five passengers.
If the circumstances are favourable, additional whale watchers on board may have the option to upgrade to the 'swim program' as well. Exmouth Dive & Whalesharks Ningaloo has special permission to approach Humpback Whales to a distance of 50 metres with the boats, being half the distance of any other whale watching cruise in Australia.
This provides a very special close-up view for non-swimmers to enjoy the whales as they display their playful antics as they relax in the warm tropical waters of Exmouth. Under the careful watch of the guides, swimmers will slide into the water and approach the Humpback Whale. There are strict distance guidelines and safety is paramount in these very special encounters.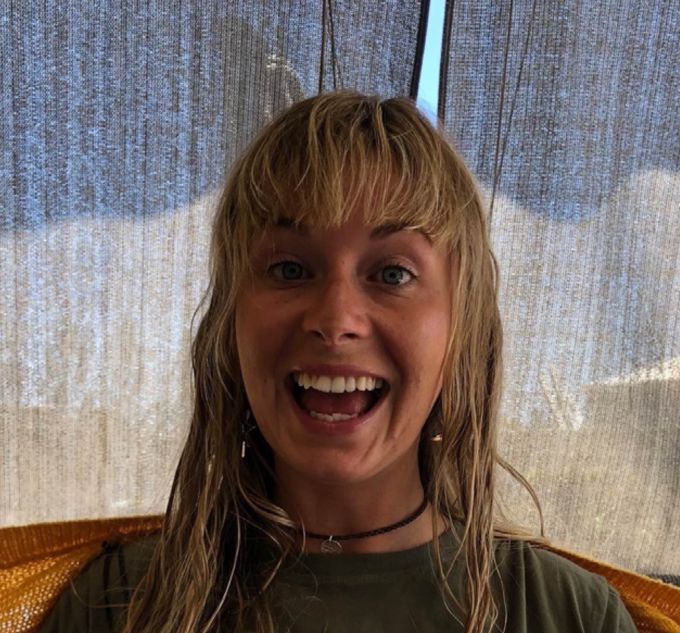 "What I love about Humpback Whales is their focus on connection. They are rarely alone, and when we swim with them, I believe that you can also feel this connection. The first time I swam with a Humpback Whale took my breath away and it felt like there was nothing else in the world except this giant of the ocean and me. I hear similar statements from guests after they experience their first swim, too. The adrenalin is high, but the minute you see a Humpback your body and mind just freeze in the moment."
Corrine Matthews - Spotter & Snorkelling Guide
To be with such a gentle giant in a unique close encounter is an extraordinary lifetime experience, with a free video to savour these memories. Guests will also enjoy a snorkel on the reef to enjoy the amazing tropical fish, rays, turtles and corals.