Day 2: Flinders Chase National Park
Begin the day in the Island's northwest in an important private wildlife refuge with Kangaroo Island Land for Wildlife. Here, gain an insight into (and take part in) the fantastic conservation work conducted by Pat, Heidi and their team to assist some of the lesser-known (and often nocturnal) native animals. On the journey west, keep an eye out for yellow-tailed black-cockatoos feeding in Banksias and Radiata pines.
Lunch is a picnic enjoyed in the bush and consists of marinated poached chicken, fresh salads, cheeses and fantastic South Australian wine, beer, soft drinks and spring water.
After lunch, travel into Flinders Chase National Park through Rocky River, where the pastures provide winter grazing and nesting sites for Cape Barren geese.
Explore the massive natural sculptures of Remarkable Rocks, set amid coastal heath grading into mallee. The rounded tors with iconic orange-red lichens are a favourite with photographers from around the globe.
Cape du Couedic provides occasional access to oceanic species such as albatross and shearwaters during southerly gales. Right on the Cape is Admiral's Arch, a spectacular sea cave, where a boardwalk provides an excellent platform to photograph terns and a large population of long-nosed fur-seals. Territorial battles between males peaks in January during a fur-seal breeding season that runs from November through February.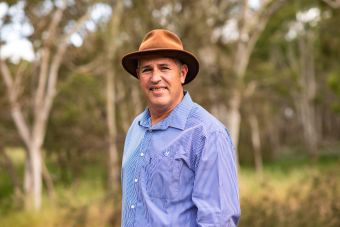 "The south-west corner of the island including Cape Du Couedic and Remarkable Rocks, is really diverse and spectacular. Along with the Long-nosed Fur-seals, I've seen Great White Sharks from the clifftops there. Often through the winter, we'll also see whales, so all of those wildlife encounters in a spectacular coastal setting is good fun."
Craig Wickham - Owner & Guide
At the days' end, spend some time in the lighthouse precinct – the Lighthouse keepers cottages are fine examples of Federation architecture, and the light tower showcases excellent stonemasonry skills.
Overnight Accommodation: Mercure Kangaroo Island Lodge (dinner/bed/breakfast). There are various levels of accomodation available (3-5 star, farmstay, B&Bs). Please enquire to find out options.