Day 1: Melbourne to East Gippsland
After departing Melbourne in the morning, travellers will venture east to the beautiful Lakes District in Gippsland. This region is protected by the International Ramsar Convention and is a key habitat for waterbirds such as Black Swans, Chestnut Teals, Australian Shelducks, Musk Ducks, as well as Fairy Terns.
Shortly after, guests will board a ferry to Raymond Island that provides sanctuary to a host of native animals. Guests will assist in helping to set up a wild koala research project on the island. Data collated will be passed onto a local conservation group, including tree species preference, behaviour, identification of individuals and evidence of koalas drinking stemflow. Guests will take walks through local forest, with Koalas, echidnas, Swamp Wallabies and Eastern Grey Kangaroos, parrots, honeyeaters and seabirds all sighting opportunities. Driving through lush eucalypt forests, pristine estuaries and white sandy beaches, guests will assist in helping the wildlife guide in recording species for conservation purposes and keep a keen lookout at the nesting sites of endangered Little Terns.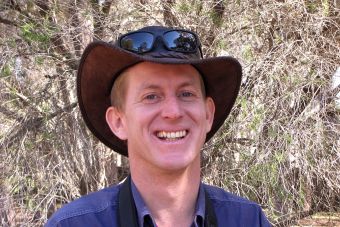 "East Gippsland is considered to be one of the more biodiverse regions of Australia, because you get a little bit of the east coast summer rainfall as well as the west's winter rainfall. It's the meeting of two system. There are dry eucalyptus forests, wet eucalyptus forests, temperate rainforests, coastal heathlands and riverine forests. That results in a big diversity of both bird, and plant life."
Martin Maderthaner - Guide
Dinner tonight is at a local restaurant with lunch also included. Accommodation is a homestead in a small town where you will stay for three nights.
Accommodation: Snowy River Homestead, Orbost, or similar.