Day 1: Port Lincoln & Coffin Bay
On arrival into Port Lincoln, guests will be greeted by their personal Australian Coastal Safaris guide and take a short drive through spectacular Sugar Gums and agricultural land to Big Swamp. Big Swamp Wetland is composed of three seasonal fresh water lakes, that form a water dependant ecosystem, fringed with a large and ancient Red Gum forest.
These wetlands are the last true fresh water wetlands on the Eyre Peninsula and contain many waterfowl, raptors and the endangered Emu Wren & Western Whipbird. A bird hide is available for viewing these species as well as Black Swans, Grey Teal Ducks, Chestnut Teal Ducks, Pink Eared Ducks, Musk Ducks, Black Winged Stilts and Banded Plovers.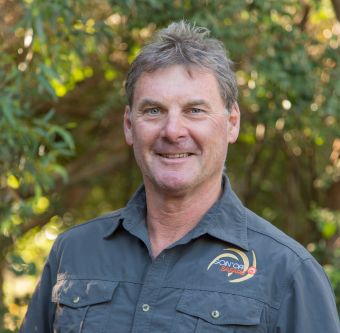 "The Big Swamp wetlands area is important because of the birdlife it attracts and the various plants that grow here...We built a little island and a huge number of birds nest and rest here. We see ducks, swans, stints, waders, plovers, geese, wrens, falcons, eagles and harriers. We've had bird experts from all over the world visit"
Peter 'Clutters' Clutterbuck - Guide
Guests will then then enter beautiful Coffin Bay, an area is of outstanding beauty, world famous Oysters and is home to a variety of important species of flora and fauna. There are no other comparable systems of bays and inlets in such compact form anywhere on the coast, which is why this area is classified as a maritime wilderness area.
We start with a one hour tour where you will learn about the Pacific and the Native Angasi Oyster direct from the Oyster farmer. Fresh out of the rack, you get to sample these oysters as well as seeing all the equipment used to get these oysters into domestic & international markets and to the top restaurants in the world.
After a delicious lunch of gourmet seafood platters in the heart of picturesque Coffin Bay, the tour will move to Coffin Bay National Park, providing the opportunity to spot some of the 150 species of birds, 11 species of terrestrial mammals, 12 species of marine mammals, 20 species of lizards, six species of snakes and several (mostly unidentified) species of amphibians have been recorded in the parks.
White-bellied Sea-eagle and Osprey are both moderately common in the parks, with the availability of undisturbed coastal cliff habitats and rocky offshore islands makes the Coffin Bay area a significant breeding refuge for these species. Other bird species of particular interest include the Eastern Reef Egret, Pied Cormorants, Australasian Shoveler, Cape Barren Goose, Eastern Curlew, Wood Sandpiper, Latham's Snipe, Buff-banded Rail, Swamp Harrier, Peregrine Falcon, Scarlet Robin, Diamond Firetail, White-winged Chough, Blue-breasted Fairy-wren, Weebill, Southern Emu-wren and Western Whipbird.
Other marine species of significance include the Australian Sea-lion, Long-nosed Fur Seal and Bottle-nosed Dolphins.
Overnight Accommodation: There are various levels of accommodation available including the Port Lincoln Hotel (4 star) or South Point Private Beach House.