There's something special about the symphony of nature's whispers. The crunch of feet on the leaf litter. Birdsong in the distance. Rustling in the reeds. Although there's plenty to talk about, there's also a right time to talk. "It's not about filling the gaps," explains Murray River Trails guide Cathy Schier. "It's about connecting with nature through our senses."
Cathy knows firsthand what thought whirlpools can feel like. In need of a change, Cathy left her position as a teacher of English as a Second Language and joined the Murray River Trails team as a guide. "It was an easy transition. The Murray is my home and I am very connected to the natural environment,' Cathy says.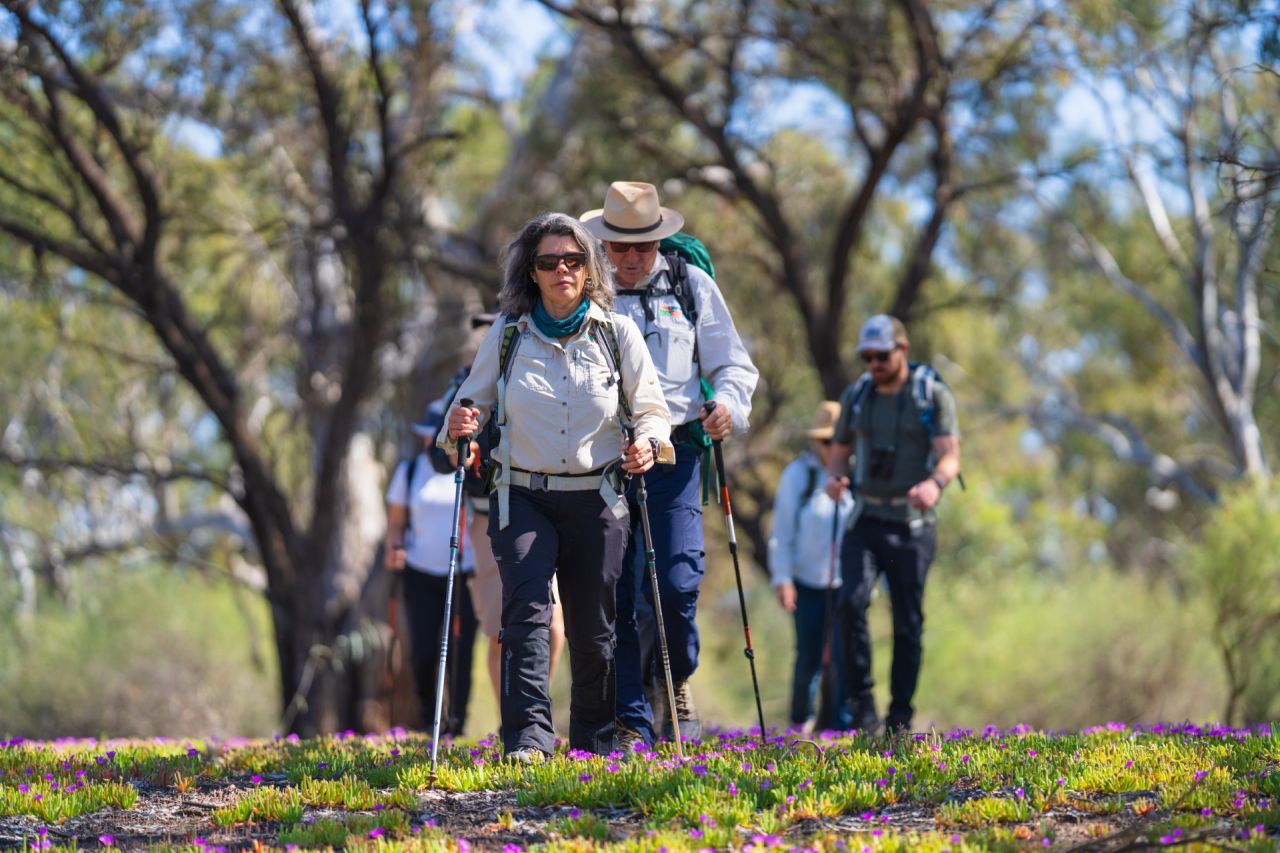 Cathy leading a group of walkers. Image: Murray River Trails.
When guests walk with Cathy, they walk with someone who is both knowledgeable and passionate about nature. "We have towering river red gums, ancient Black Box forests, a myriad of small bushes sprouting colourful berries…," she says. "It's about connecting with the natural environment through noticing, listening and being. When I take guests on the Murray River Walk, I'm their guide, but the forest is their therapist."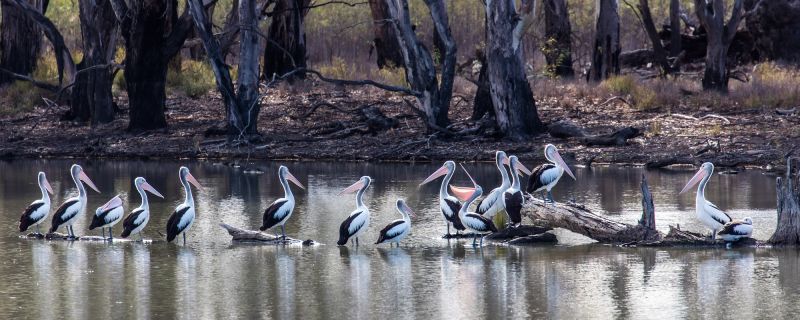 Pelicans on the Murray River. Image: Murray River Trails.
Over four days of hiking at a leisurely pace, there are usually plenty of birdlife and wildlife encounters, and Cathy reveals local insights along the way. She also makes an effort to weave mindfulness and sensory work into the everyday. "Murray River Trails offer a Wellness on Water tour, but for the walks I try to be more organic. There are opportunities for people to wander at their own pace through this beautiful billabong, which glimmers an iridescent green when the sunlight filters through," Cathy says.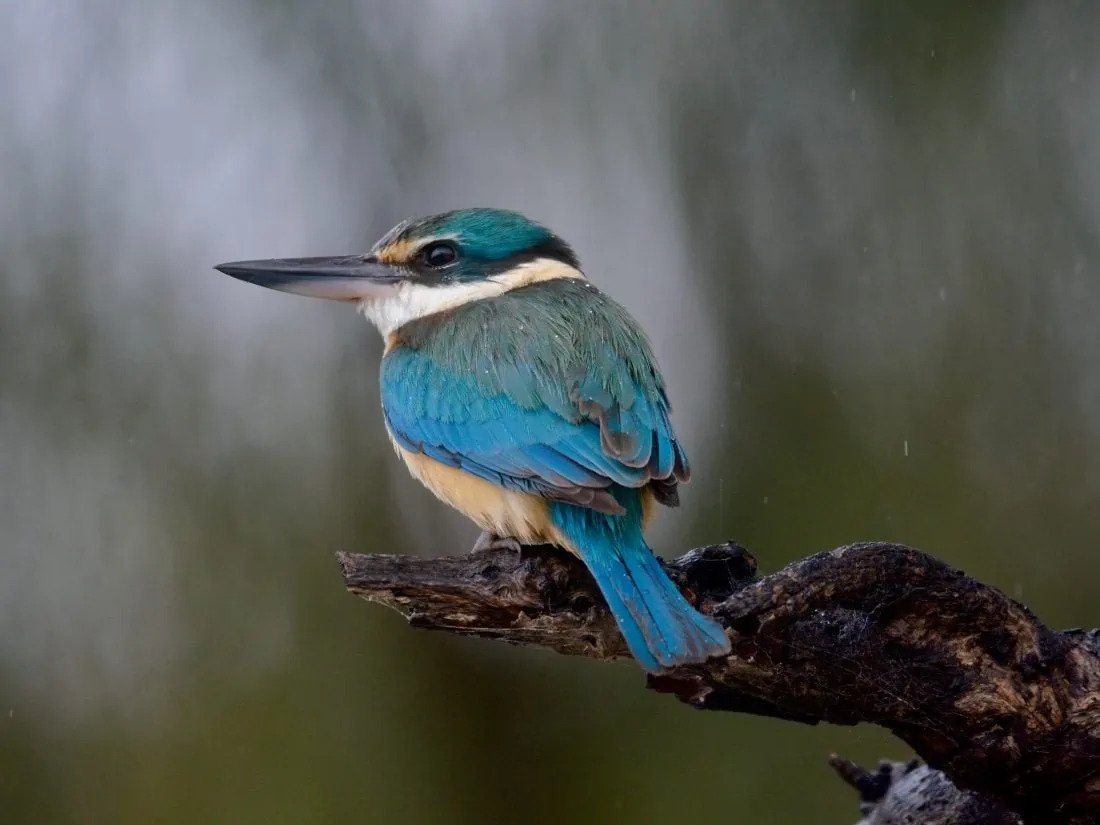 Sacred Kingfisher. Image: John Daw
"We take our time so that we can take it all in. Sometimes we see pelicans scoop in and ski across the water, or there might be emus padding along, and right now we have kingfishers that the high rivers have attracted."
---
Related Experience - Murray River Walk (4D/3N)
Immerse yourself in four easy days of hiking along Australia's greatest river. Exploring this river oasis that brings life to the outback, friendly guides will share the region's incredible birdlife, marsupials and reptiles.
Conservation In Action
Participate in citizen science programs to document vegetation and wildlife in the region

Provide a financial contribution towards the Murray River Trails Fund, supporting the region's biodiversity and river floodplain health