All Echidna Walkabout tours focus quite heavily on wildlife spotting so, for Hayley Forster, joining the guiding team was a natural fit. "I majored in Wildlife and Conservation Biology in my Environmental Science degree, and am very passionate about Victorian wildlife and ensuring that our native forests stay put," she says.
Having grown up in the countryside of South Gippsland, Hayley has been around wildlife since her early years but, it was during a trip to Africa where she volunteered at a lion reserve that she realised what she wanted to do with her life. "I help to educate people about our endangered species and take guests to beautiful places with the aim of spotting some of these amazing creatures."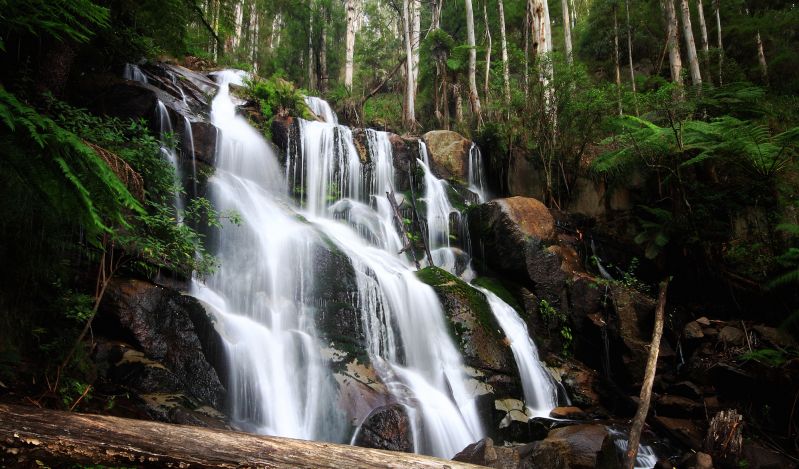 Waterfall in East Gippsland. Image: Echidna Walkabout Nature Tours
Over four days there are plenty of opportunities to spot wild animals on the East Gippsland trips, and Hayley says that most of the time she takes each group to various locations to look specifically for animals that are endangered. "Sure, we see koalas and kangaroos, but we actively seek out animals that are around in much smaller numbers. Recently we've seen the Gang-gang Cockatoo, which was uplisted to endangered in 2022. The Glossy Black Cockatoo is an extremely rare bird to find, and we were lucky to come across a few recently, too," she says.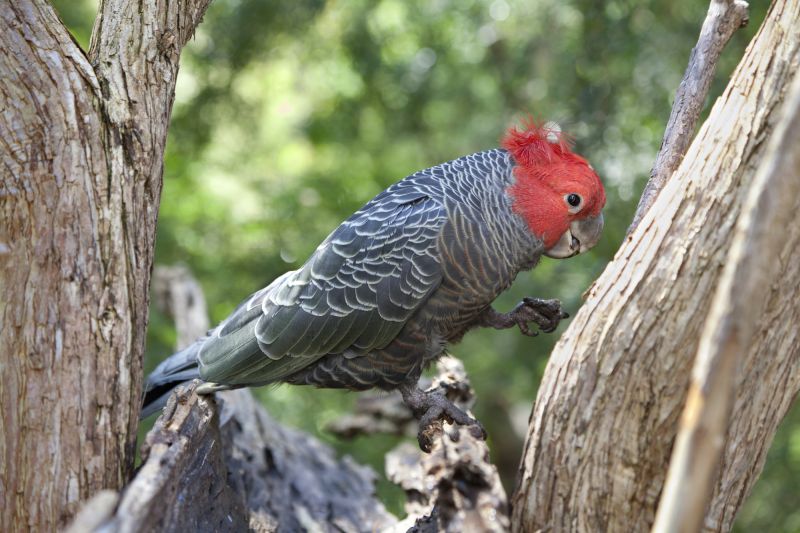 Gang-gang Cockatoo. Image: Echidna Walkabout Nature Tours
The fun isn't limited to day-time hours, however, and for Hayley it's the nocturnal species that really stand out. "I don't have favourites, but since I'm a nocturnal species lover I really enjoy our one night of spotlighting. The Yellow-bellied Glider is a fascinating nocturnal marsupial that has a very loud and bizarre screechy gurgle, and they are listed as a vulnerable," Hayley says. "We usually hear them before we see them, and since they typically spend time in family groups, when we do spot them it's quite the sight. They have distinctive creamy bellies and move by gliding through the canopy created by mature trees."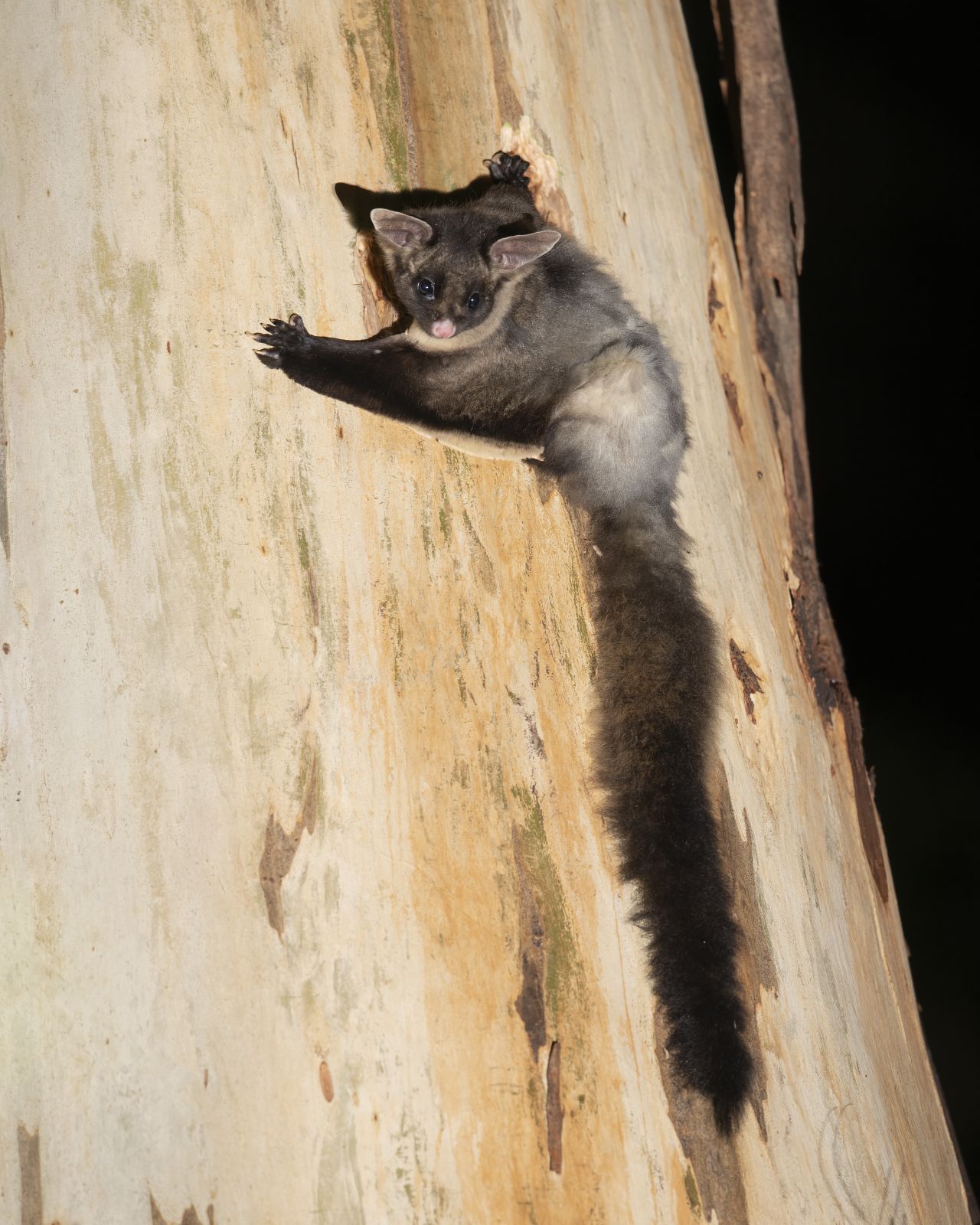 Yellow-bellied Glider. Image: Justin Cally
---
Related Experience - East Gippsland Wildlife Journeys (4D/3N)
Venturing across East Gippsland's magnificent lush rainforests, coastal heathlands, giant eucalypt groves, white sandy beaches and pristine rivers and estuaries, this four day immersive adventure offers you encounters with an incredible array of species.
Conservation In Action
Participate in citizen science programs contributing to iNaturalist and post bushfire studies
Includes financial contribution to Koala Clancy Foundation