When James Boettcher was a kid, he thought everyone swung through the trees, slid down rapids and fashioned fish traps from spiky rainforest vines. Growing up in Cairns, the World Heritage-listed Daintree Rainforest was at his fingertips.
After finishing high school, he spotted an advertisement in a newspaper about guiding. To him, it sounded "like getting paid not to work" - it was exactly what he already did for fun. It was only when he started seeing his backyard through the eyes of visitors from around the globe that he understood the privilege of having grown up in such a raw, nature-dominated area.
The Daintree Rainforest is three times older than the Amazon, and James has been leading travellers through its wonders ever since. He started his own business, FNQ Nature Tours, in 2015 with the belief that tourism plays a major role in the voluntary preservation of this remarkable corner of the planet.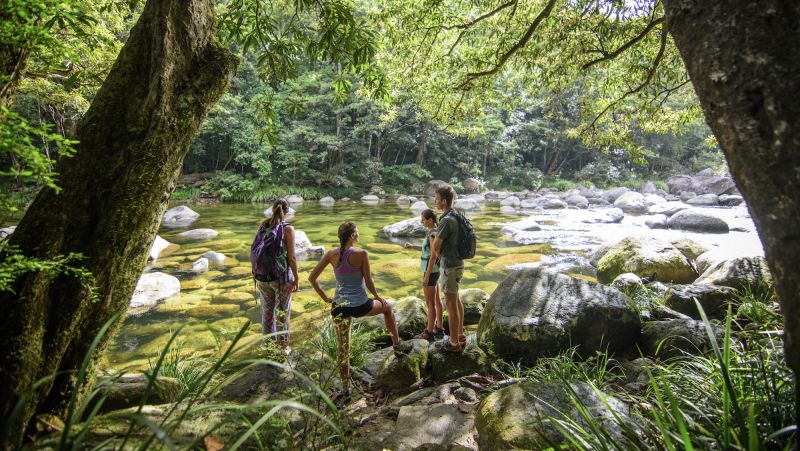 On our new night walk, we turn the torches off and just listen. Usually, animals will stay still and wait until you pass. But after 60 to 90 seconds of being still, you start to hear things didn't know were there; fruit hitting the ground because something knocks it down from the canopy; a creature scurrying through the leaves; and you spot bioluminescent fungi in summer.
James loves to do things differently. Deftly avoiding the hundreds of thousands of people that explore Cape Tribulation and the Daintree National Park each year, he runs a walk that begins as the light softens in the afternoon. It's at this time that people disappear and the rainforest animals start to get noisy; it's when resident eagles fly over the beach at sunset; it's when a post-dinner spotlight walk reveals Boyd's forest dragons, frogs, bandicoots, lizards, spiders and sometimes a possum or snake. No two nights are the same. He watches as people's faces light up in wonder, and as strangers become family.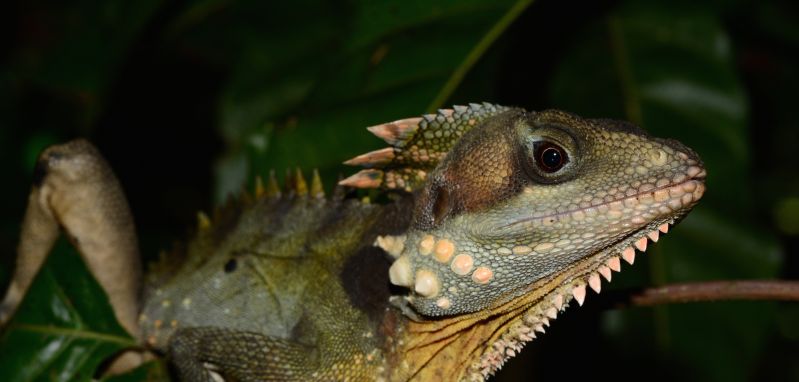 ---
FNQ Nature Tours
After ten years of guiding nature and wildlife safaris in Northern Australia, James Boettcher established FNQ Nature Tours in 2015, with a firm belief that tourism is the key to the protection and conservation of this World Heritage area.
Learn More