In recent years, there has been a notable shift in the public's interest in protecting the environment and nature from human pressures. As a result, travelers are increasingly seeking opportunities to contribute to the well-being of the planet during their holidays.
One way to fulfill this desire and make your holiday more meaningful is through engaging in genuine citizen science projects. These projects allow you to actively participate in collecting valuable data and making important discoveries.
In this article, we explore the significance of citizen science projects and how they can enhance your travel experiences.
The Crested Pigeons' Extraordinary Journey
Recently, Echidna Walkabout Nature Tours were hosting a group on a boat navigating through Exmouth Gulf in Western Australia, far away from land. Suddenly, a group of Crested Pigeons appears, flying precariously low over the choppy ocean.
This unusual sighting prompted questions about their behavior, purpose, and ability to survive in such conditions. Luckily, the observers recorded this remarkable event in a Citizen Science portal called eBird, making it accessible to anyone interested in learning from the sighting.
Surprisingly, it turned out to be the first confirmed sighting of Crested Pigeons flying over the open ocean. This anecdote showcases the incredible discoveries that can arise from citizen science projects.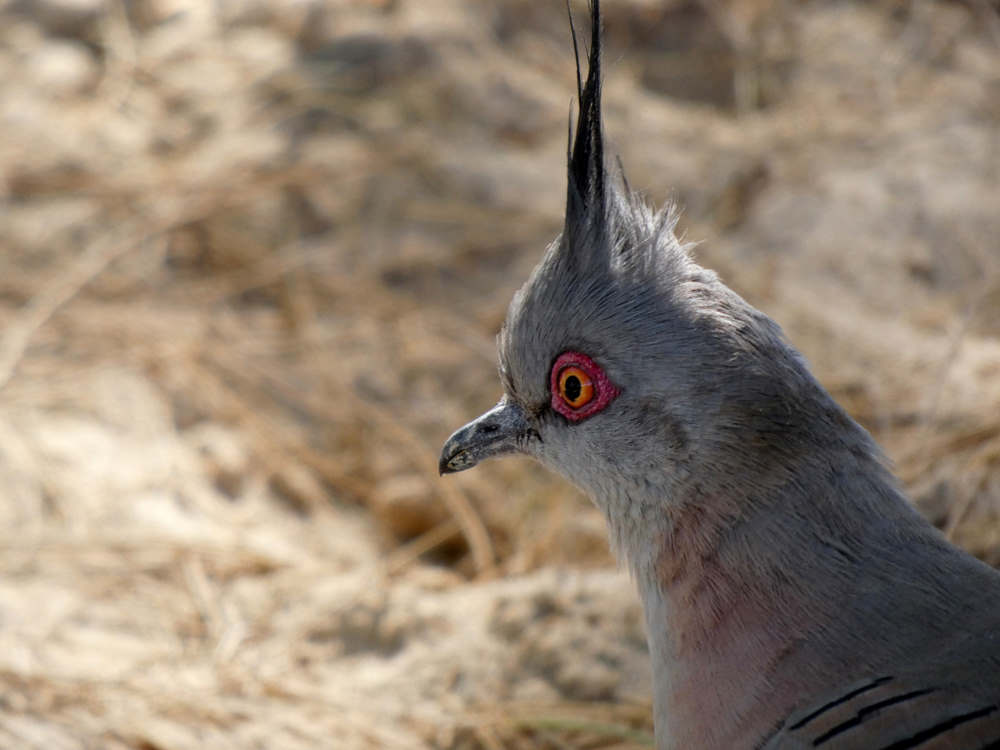 Crested Pigeon (happily on land) on the Ningaloo Coast. Credit: Jennie Wiles (tour guest)
The Relevance of Citizen Science for Travelers
Why should holidaymakers embrace citizen science projects? Recent research reveals a seismic shift in community attitudes toward caring for the planet, with 97% of Australians expressing a desire for more action to protect nature.
Moreover, people have become more cautious about greenwashing, seeking transparent and actionable activities that genuinely contribute to nature conservation.
By actively participating in citizen science projects, travelers can make a tangible impact and be part of the solution. This involvement not only satisfies the growing demand for meaningful engagement with the environment but also ensures that the activities undertaken are transparent and genuinely beneficial to nature.
Making Your Holiday Meaningful
When you embark on a tour or expedition, the effort you put into observing and identifying wildlife can lead to unexpected and extraordinary discoveries. Sometimes, the most remarkable findings occur while searching for something else entirely.
For example, tour operator Echidna Walkabout Nature Tours made a groundbreaking discovery that changed how koala scientists perceive koalas. They found that koalas actively seek out rainwater flowing down tree trunks during rainfall, challenging previous assumptions.
Similarly, during touring a northern Australia tour, an orchid species was discovered high up in a tree, thanks to the keen eyes and efforts of the tour participants. These examples demonstrate how your participation in citizen science projects can uncover hidden wonders and contribute to scientific knowledge.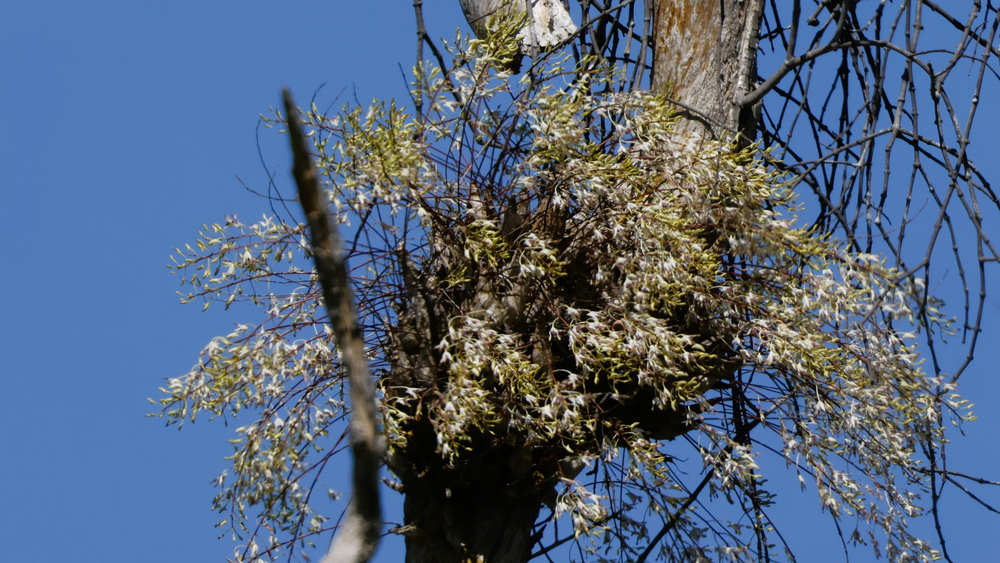 We discovered the Thin Paperbark Orchid (Dendrobium foelschei). Image: Tony Martin (tour guest)
Unearthing Ningaloo's Specials
Echidna Walkabout's tours in the Ningaloo region have revealed some extraordinary sightings. Among them, two new bird species were recorded on South Muiron Island, the Spotted Harrier and the Beach Stone-curlew. These sightings mark the first-ever documentation of these birds in this particular location.
Furthermore, a Great-winged Petrel, typically found in the Southern Ocean, was identified near North West Cape—a northernmost sighting for this species. The careful examination of guests' photos played a crucial role in confirming these sightings.
Engaging in citizen science projects while traveling allows you to make a direct and meaningful contribution to protecting the planet. With a growing interest in transparent and actionable conservation activities, citizen science offers a unique opportunity to satisfy the demand for genuine engagement and to combat greenwashing.
By participating in these projects, you not only enhance your travel experiences but also contribute to scientific knowledge and conservation efforts. So, the next time you plan your holiday, consider joining a citizen science project and make your journey a memorable and impactful one.
Help with wildlife surveys on rarely visited islands along the Ningaloo Marine Park, swim with Whale Sharks (March, June) or Humpbacks (September), count endangered rock-wallabies and cruise Exmouth Gulf searching for Dugongs and dolphins.
Featured image - Citizen Science on the beach at Ningaloo. Credit: Ingrida Spole