Owner and founder of Murray River Trails, Tony Sharley, never tires of seeing guests discover a destination through the presence of its birds. "We spend the bulk of our time in the Riverland Ramsar wetlands, which is home to more than 180 species of birds. We can see migratory water birds, local black swans, ducks, honeyeaters, and several species of parrots including the vulnerable Regent Parrot, and raptors including the Wedge-tailed Eagle," Tony says. "Two of our smallest birds, the Red-capped Robin and the Mistletoebird, are celebrated when sighted because of their brilliant red plumage."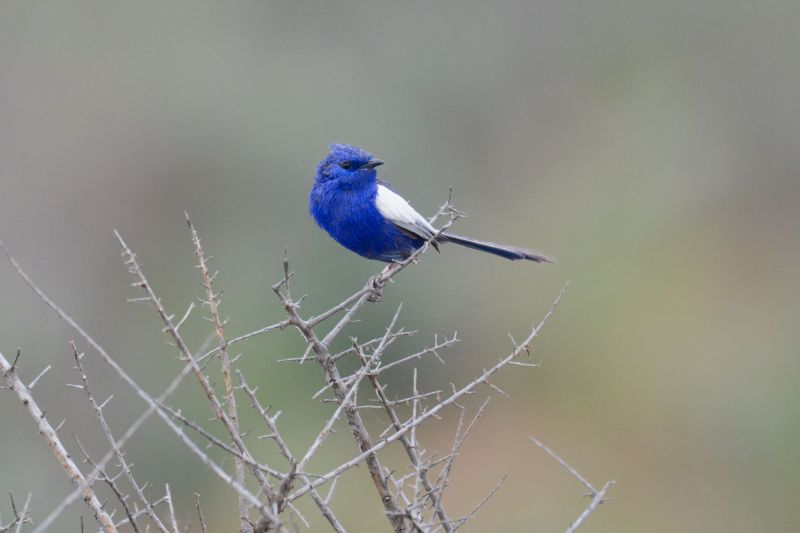 White-winged Fairy-wren. Image: Murray River Trails
Smaller birds are easy to see with good binoculars, but long-distance water birds are often difficult to identify, so Murray River Trails invested in a special Swarovski spotting scope in 2019 to help guests see them up close and clearly. "This single scope can magnify by up to 60 times," Tony says. "When we're out exploring, I set it up and focus it on a bird I've seen in the distance, and then everyone has an opportunity to take a look. Guests often experience a kind of awakening when they can see the bird's finer details."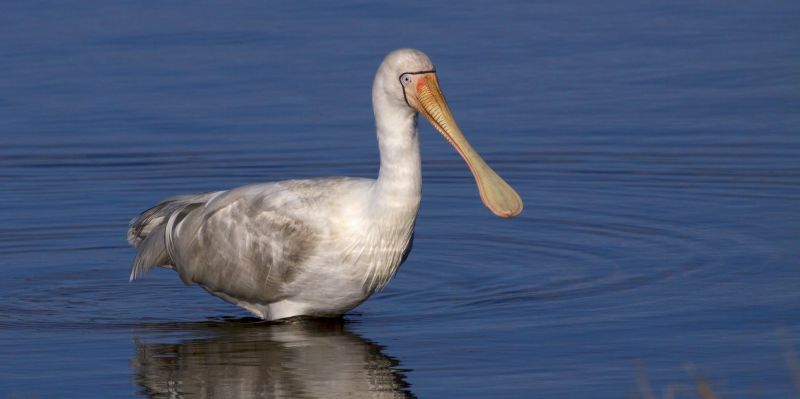 Yellow-billed Spoonbill. Image: Murray River Trails
Although birds can be admired year-round, Tony explains that the Murray River Trails' touring season runs from March to November, with each month offering something unique.
"I really enjoy observing Blue-winged Shovelers and Pink-eared Ducks. They are such beautiful wetland birds that use their filter feeding bills to catch small aquatic plants and animals that live in the ephemeral lakes when they fill," Tony says.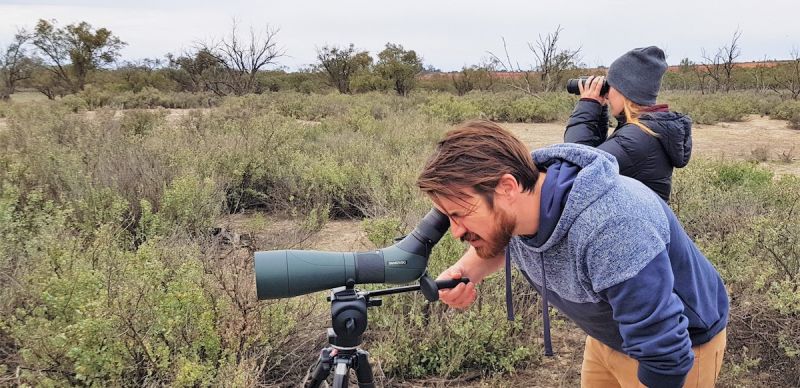 Spotting scope is ideal for viewing waders. Image: Murray River Trails
"The Rainbow Bee-eaters are also fascinating and you can set your clock by them. They arrive from northern Australia in the first week of October and stay until the first week in April. They come here to breed and dig out tiny tunnels in the sandy cliffs found on either side of the river valley. They build their nests inside those tunnels."
Watch - Murray River Trails: Our Story
For Tony, any bird sighting is exciting and he transmits that passion to anyone who visits. "Water birds are great indicators of river health and they are also incredibly graceful to watch," he says. "The reason we launched Murray River Safari in 2020 was to show visitors the mosaic of wetland and terrestrial habitats that are connected to Australia's largest river system.
---
Murray River Safari
Experience the diverse wildlife offerings where Australia's river oasis meets the outback. This multi-activity wildlife safari along Australia's greatest river includes guided walks, canoeing, an outback drive and open back cruising, combined with luxurious houseboat accommodation and superb dining including local wines.