Australian Wildlife Journeys founding member Echidna Walkabout Nature Tours recently hosted a tree planting session as part of a Tourism Australia Thought Leadership Day on Sustainability in Victoria's You Yangs region. In the space of two hours, the group planted more than 400 trees to support Koala habitat restoration for the Koala Clancy Foundation!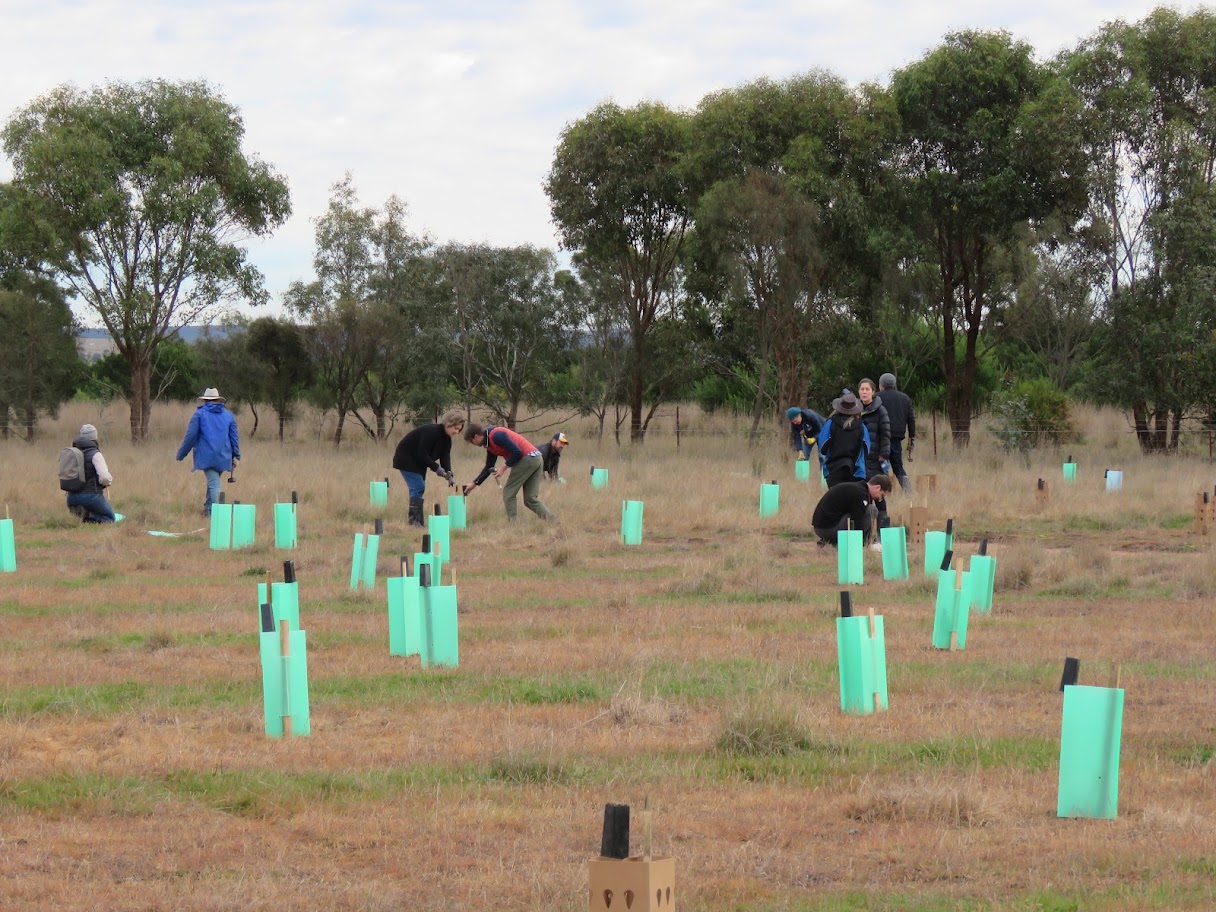 Image: Echidna Walkabout Nature Tours
With the increasing effects of climate change, the stony country of the You Yangs is drying out, with the tree canopy thinning out and Koalas dehydrated and thirsty with the reduction in usable home ranges Without action, this will result in Koalas dying and the population reducing significantly.

This has prompted the Koala Clancy Foundation to embark on a mission to plant 300,000 Koala trees by 2030 and save the Koalas of the You Yangs. Trees planted away from water, are struggling to survive with the drying climate, so the Koala Clancy Foundation and Echidna Walkabout are partnering with farmers on the Western Plains to provide access to precious land, where trees can be planted along rivers, creeks, drainage lines and around dams.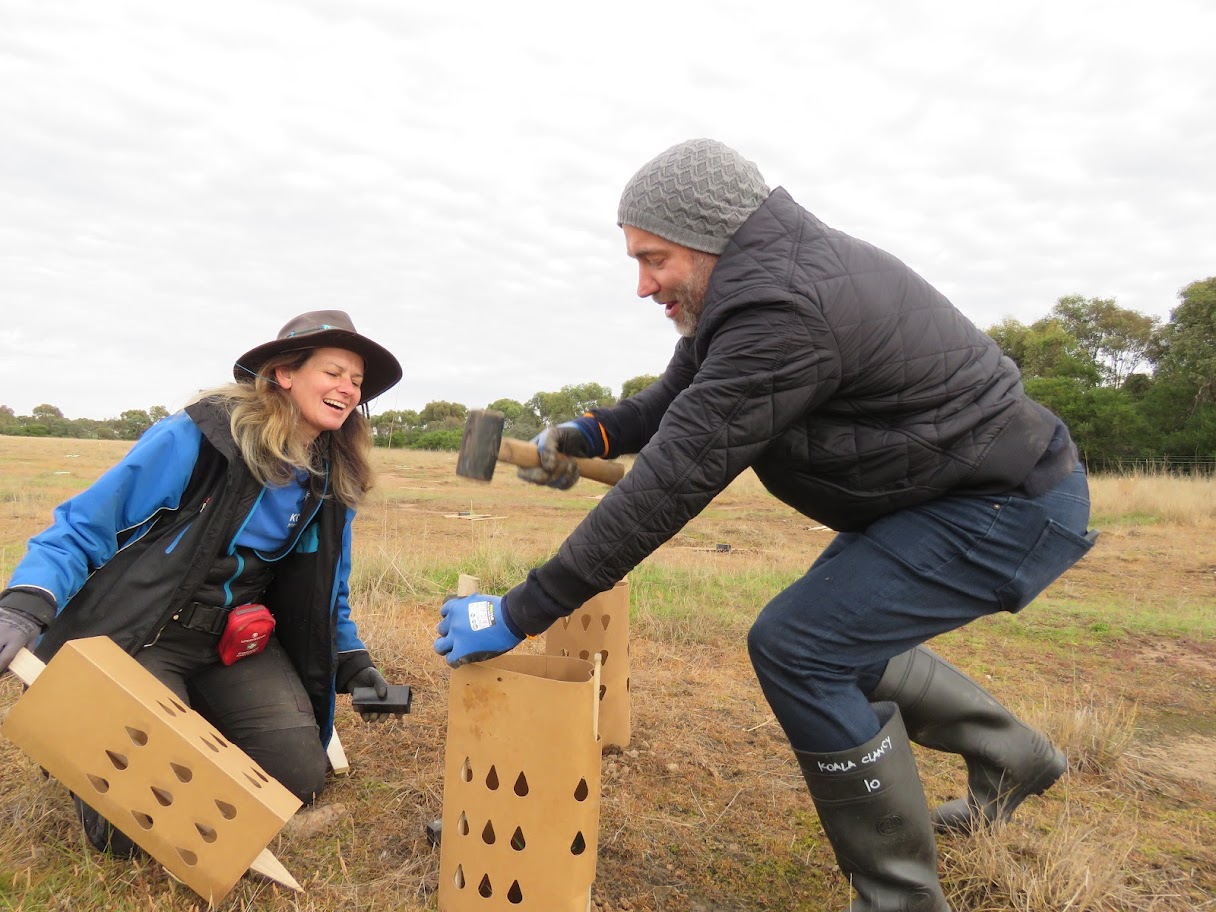 Image: Echidna Walkabout Nature Tours
With this approach, the Koala tree planting projects have achieved high survival rates with almost 90% of trees surviving after one year across 2020 plantings. You can view 48 of the tree planting sites by visiting the global ecosystem restoration platform Restor.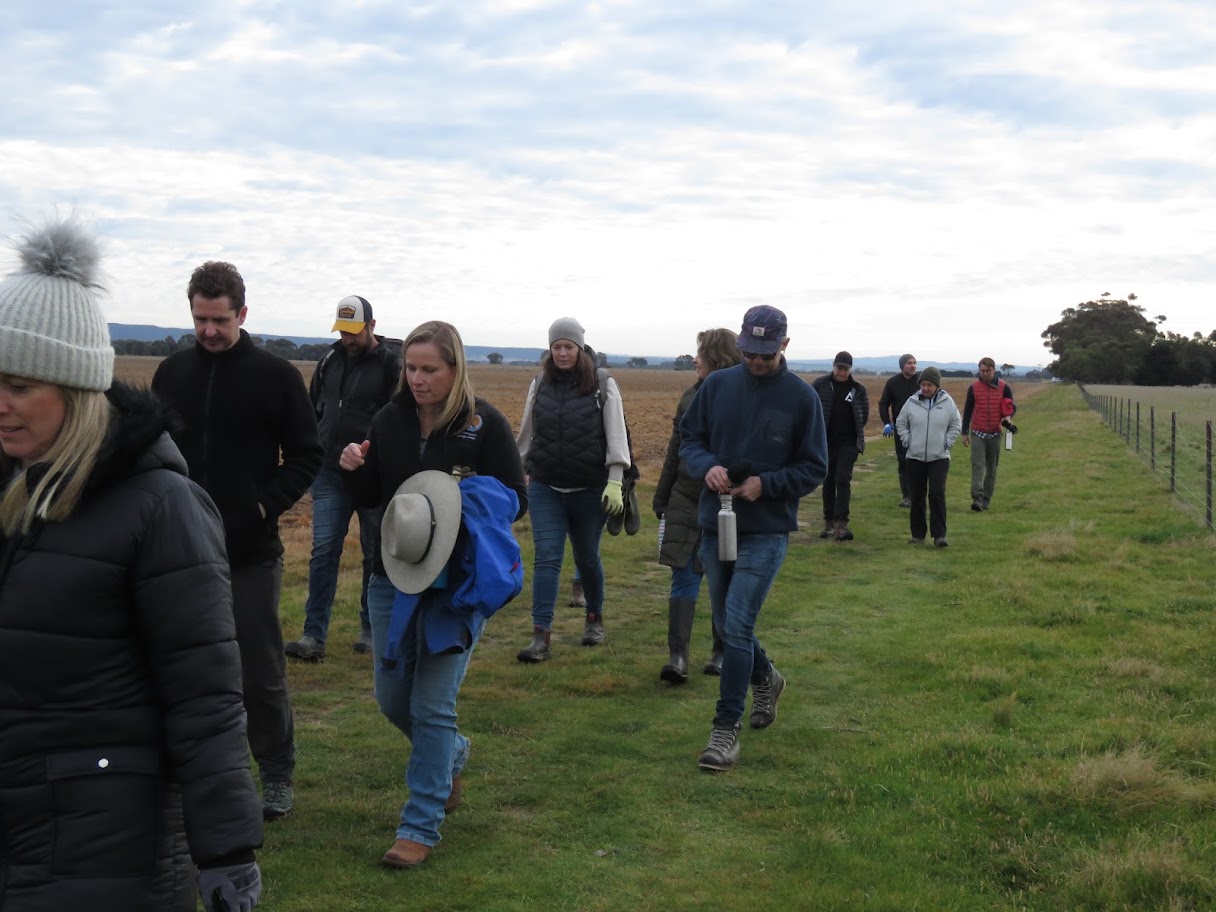 Image: Echidna Walkabout Nature Tours
So far this season, community volunteers, schools, university students and Melbourne-based corporate groups, are contributing to achieving this goal. Travellers can also assist by booking the Koala Recovery Experience (You Yangs – July & August) or East Gippsland (May & September) as a private departure or with a minimum group of four passengers.