When it comes to Australian wildlife, there's nothing more thrilling and rewarding than witnessing them in the wild - that is, in their native habitat. Untouched and undisturbed by humans, this is where we can spend time in nature observing animals doing what they want.
Observing Koalas in the wild is undoubtedly one of the most desired experiences for travellers to Australia, and we've got five incredible tour operators across three south-eastern Australian states who can deliver this bucket list item for you.
Where to see Koalas in South Australia
South Australia's Eyre Peninsula is best known for it's quality seafood, as well as incredible marine wildlife encounters (swimming with Australian Sea-lions and cage diving with Great White Sharks). But what many people don't know is that it is one of the best places in Australia to see Koalas in the wild.
Local tour operator and Australian Wildlife Journeys founding member Australian Coastal Safaris has access to a wonderful private property called Mikkira Station, which is home to a large population of Koalas. Stroll through an old Eucalyptus forest where Koalas snore in the branches above.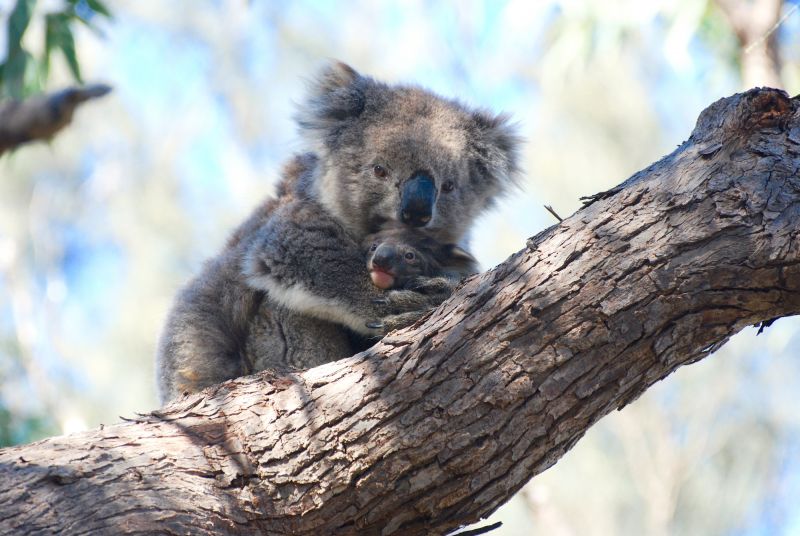 Koala with joey at Mikkira Station on the Eyre Peninsula, South Australia. Image: Australian Coastal Safaris
---
Despite being named Kangaroo Island, this large island off the coast of South Australia is well known for it's large population of Koalas. Found throughout river systems and woodland forests across the island, there are a number of hotposts which local tour operator and founding Australian Wildlife Journeys member Exceptional Kangaroo Island knows well.
While some of these hotspots are publicly accessible, the extensive range of Eucalyptus species planted at Cygnet Park provide the perfect habitat for Koalas. This privately owned property can be only accessed with Exceptional Kangaroo Island.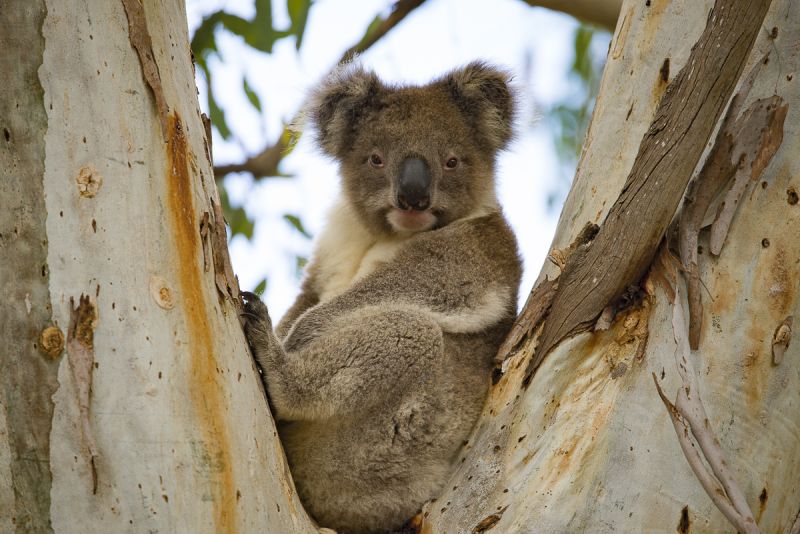 Koala in the Cygnet Valley on Kangaroo Island, South Australia. Image: Exceptional Kangaroo Island
---
Renmark is the heart of South Australia's Riverland region. Located approximately three hours drive from Adelaide, Renmark is one of the major towns built along Australia's largest river, the Murray River. Around Renmark, tall Eucalyptus trees flank the Murray River which provides quality koala habitat.
Australian Wildlife Journeys member Murray River Trails operate two experiencs in the region, and take guests to private sections of the river where Koala sightings are at their best.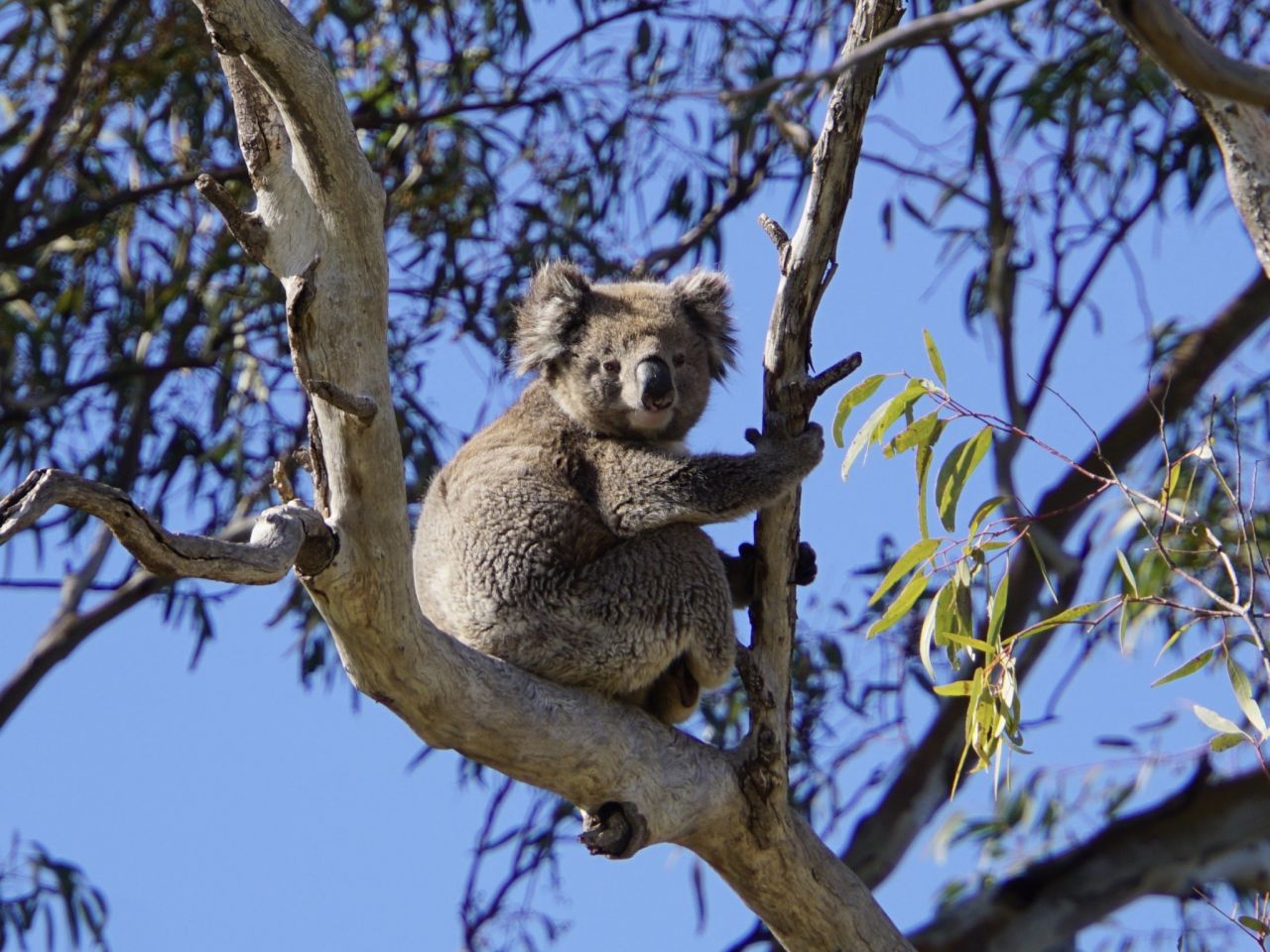 Male Koala in the treetops along the Murray River in South Australia. Image: Murray River Trails
---
Where to see Koalas in Victoria
Located inland from the iconic Great Ocean Road, the You Yangs region possesses some fantastic Koala habitat. Decades of land clearance in this region has left the local population of Koalas vulnerable, however recent tree planting efforts have provided sufficient refuge which has seen successful wild breeding and early indications of healthy population growth.
One of Austrlaia's leading conservation tourism ventures and founding Australian Wildlife Journeys member Echidna Walkabout Nature Tours has been at the forefront of this Koala success story, with many of their guides able to identify individual Koalas, some even by name!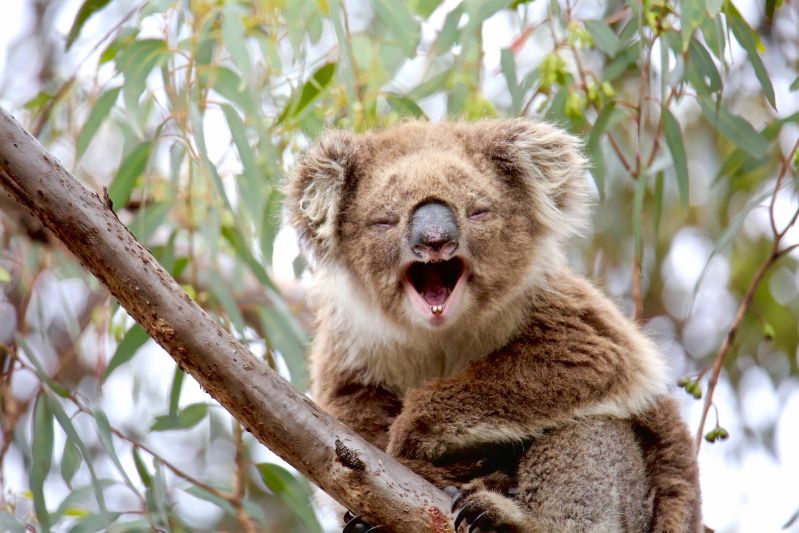 Koala utilising key habitat in the You Yangs, Victoria. Image: Echidna Walkabout Nature Tours
---
Where to see Koalas in New South Wales
Situated just an hour out of Sydney CBD, the Southern Highlands is still a hidden gem when it comes to Australia's best wildlife regions. Home to an array of classic Aussie species such as kangaroos, koalas, platypus, echidnas and emus, the Southern Highlands is one to keep in mind when planning your Australian vacation.
Australian Wildlife Journeys member Boutique Wildlife Tours knows a couple of great hotspots within the region for the best viewing opportunities.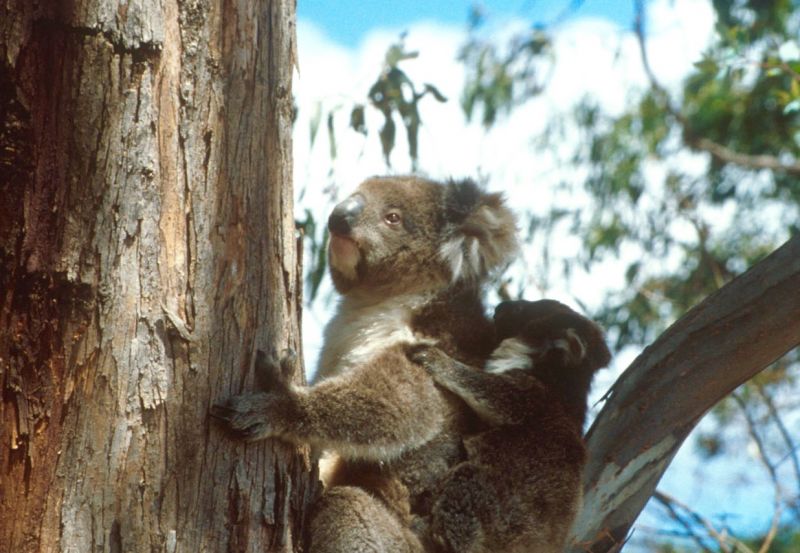 Koala with joey in the Southern Highlands, New South Wales. Image: Boutique Wildlife Tours
About Us: Australian Wildlife Journeys is a member-owned collective of Australia's leading independently owned wildlife tourism experiences, showcasing authentic wildlife encounters within the wild, combined with warm hospitality.
With destinations around the world, including our great country, being threatened by climate change impacts, extreme weather, water scarcity, and unprecedented rates of biodiversity loss, we believe that sustainable tourism addresses the challenges head on, by protecting our amazing destination at the same time as giving travellers the opportunity to actively engage in sustainability, education and conservation on our tours.