For guide and keen outdoor enthusiast, Davis Hinton, there's no one singular moment that stands out over the others when completing one of the two mountain hikes on offer during The Maria Island Walk.
"Guests have the opportunity to climb Mount Maria or Bishop and Clerk, or both if they're serious mountain goats," Davis says. "The incredible diversity the mountain peaks have to offer is a highlight of the trip. The juxtaposition between the pristine turquoise water at sea level and the rugged dolerite peaks is simply breathtaking. It's a really unique geographical drawcard for the east coast of Tasmania."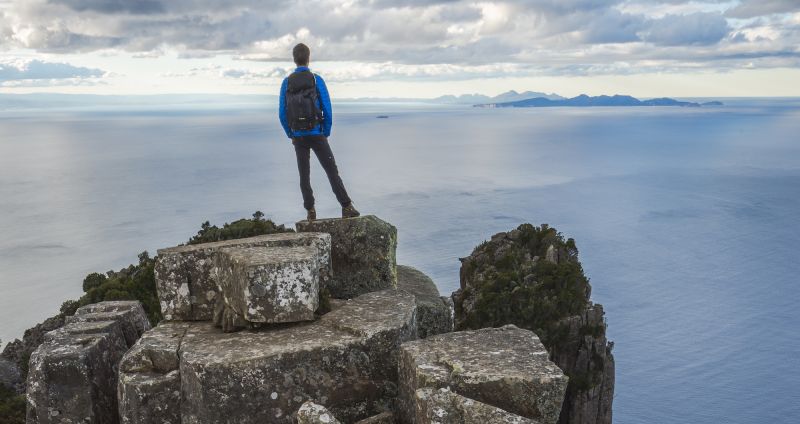 Bishop and Clerk. Image: The Maria Island Walk
Davis encourages all guests who are physically capable to considering tackling the peaks, explaining that the hikes offer a great way to truly appreciate the amazing biodiversity of the island. "There are not that many places in Australia where you can be laying on a white-sand beach by turquoise water one minute, and then a few hours later be in a cloud forest surrounded by ancient endemic trees covered in magnificent moss and lichen," he says.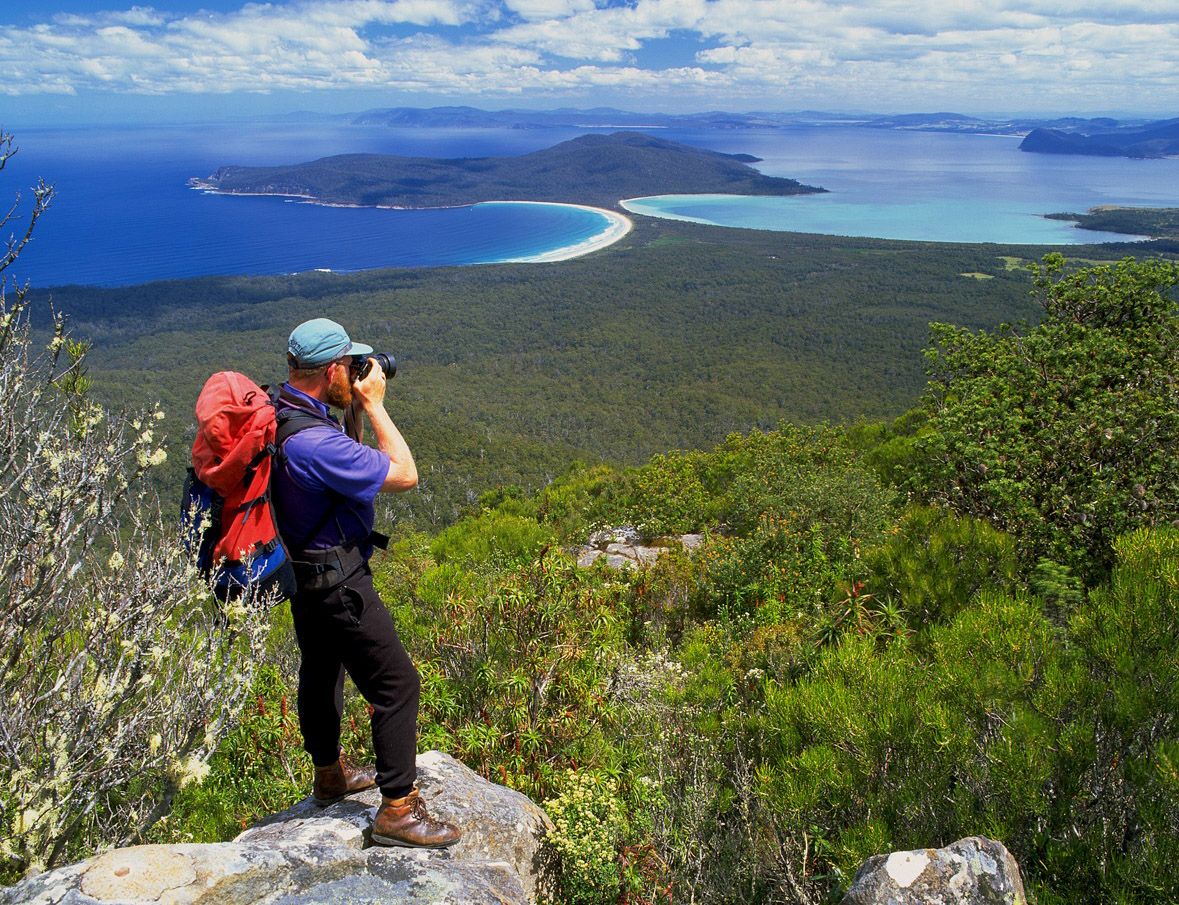 Mt Maria. Image: The Maria Island Walk
Not surprisingly, the flora and fauna viewing opportunities change as you climb higher and higher, and Davis keeps guests informed as they make their way up the mountains. "At low elevations it's a much drier coastal climate and we see an abundance of herbivorous marsupials, including countless wombats roaming around in the open areas.
Watch - The Maria Island Walk: Our Story
When we climb the mountains, we cross unique scree boulder fields of dolerite shaped by the last glacial ice age, creating the perfect habitat for hundreds of beautiful Tasmanian lizards scattering in and around the rock faces. Watching birds of prey waiting for the right time to pounce on a sun-lounging lizard is mesmerising," Davis explains."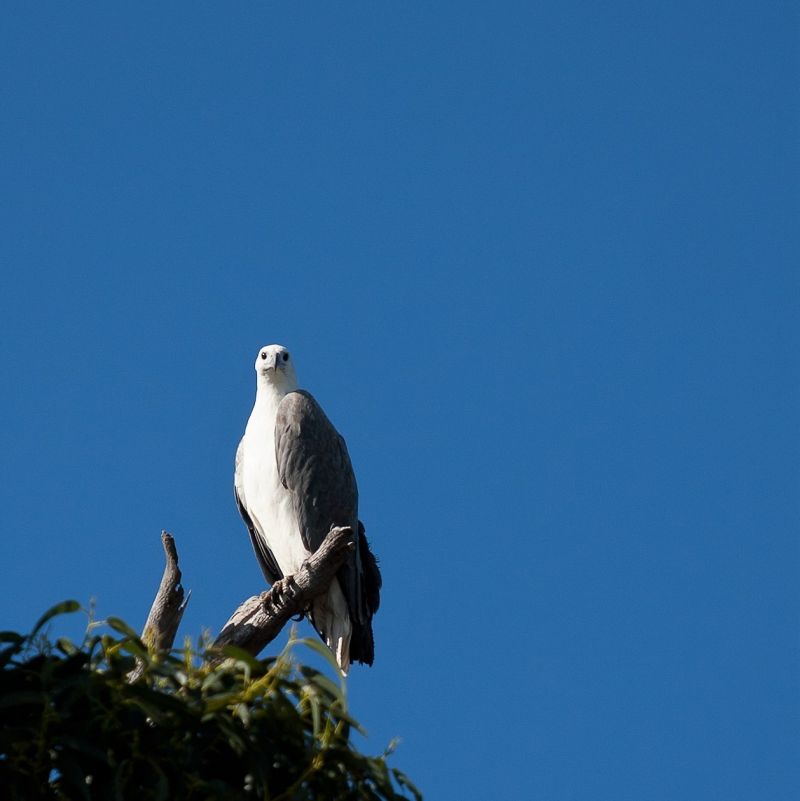 White-bellied Sea Eagle. Image: The Maria Island Walk
Around the summit on Bishop and Clerk, also, we see a lot of Tasmanian Pepperberry, and I like to bring that to the attention of our guests as often we serve a local-made Pepperberry cheese that very evening.
The picture-perfect sweeping views of the Tasman Sea take centre stage from the top of the mountains, and Davis says that early mornings offer prime viewing. "Watching the sunrise from these mountains is truly incredible. If you're lucky the peak will be above the cloud line and it will feel like you're floating on a cloud."
---
Related Experience - The Maria Island Walk
This four day guided walk across magnificent Maria Island, combines intimate wildlife encounters, fascinating history, pristine white sand beaches, and locally sourced gourmet food.