The spring and summer months are the favourite time of year for birdwatching in East Gippsland for Echidna Walkabout Nature Tours guide, Martin Maderthaner. "It's an active time for birds, and it's a very exciting time to be in the forest. The birds are all singing, and competing with each other for territory, for breeding purposes – so you get a lot of activity," he says.
"They are also nesting at this time and quite often we find nests and, with time and patience, we might see birds sitting on the eggs or even bringing food to the nestlings." For guests exploring the region, the diversity of bird species is another highlight, with close to 340 species recorded in the area.

Crimson Honeyeater. Image: Echidna Walkabout Nature Tours
"East Gippsland is considered to be one of the more biodiverse regions of Australia, because you get a little bit of the east coast summer rainfall as well as the west's winter rainfall. It's the meeting of two systems," Martin explains. "There are dry eucalyptus forests, wet eucalyptus forests, temperate rainforests, coastal heathlands and riverine forests. That results in a big diversity of both bird, and plant life."
Although any bird sighting excites Martin (he's a keen eBird contributor and spends much of his free time birdwatching), he always gets a thrill when he comes face-to-face with a Black-faced Monarch. "It's a beautiful bird with a black face, grey-silver back, bright rufous belly and a lovely high-pitched whistle," he says.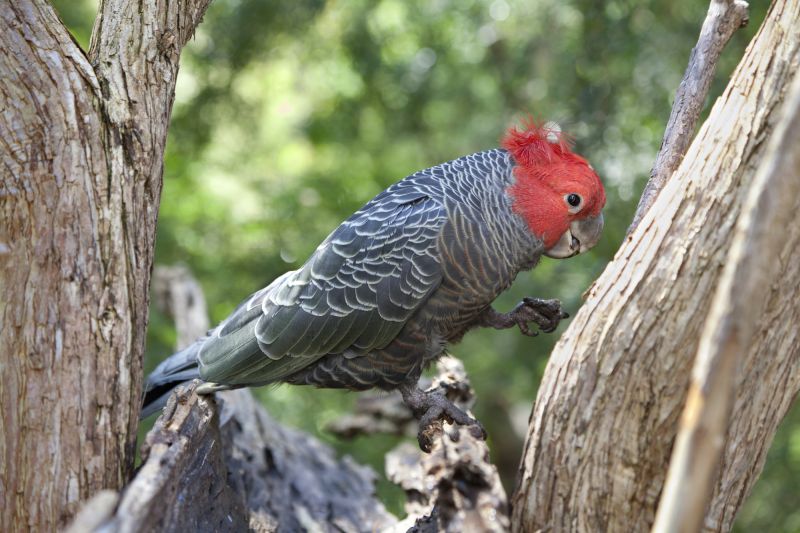 Gang-gang Cockatoo. Image: Echidna Walkabout Nature Tours
"We also often see Gang-gang Cockatoos and guests like them because they're unassuming, with their soft voice and subtle colouring. We often hear their 'creaking door' calls before we see them. Sometimes, too, we see the Glossy-black Cockatoo and that's really special as they are listed as threatened in Victoria."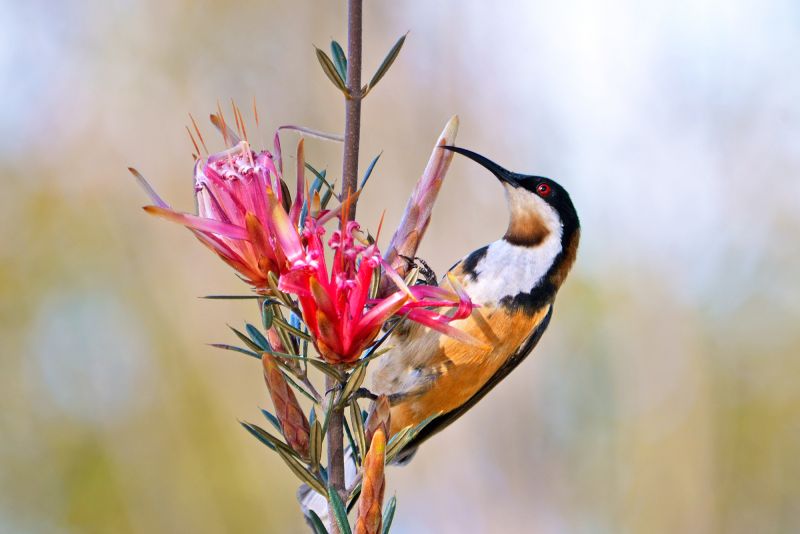 Eastern Spinebill. Image: Echidna Walkabout Nature Tours
Wherever Echidna Walkabout Nature Tours guests go, the guides leading the adventures are taking notes and posting lists of the birds seen on eBird and Birdlife Australia. Martin explains that this simple action is a huge help in governing responses from conservational bodies.
"By knowing where certain birds – particularly vulnerable species – are doing well, or where they are absent, Birdlife Australia and other conservation groups can target their recovery programs and pressure the government to protect certain areas," he says.
---
East Gippsland Wildlife Journey
Venturing across East Gippsland's magnificent lush rainforests, coastal heathlands, giant eucalypt groves, white sandy beaches and pristine rivers and estuaries, this four day immersive adventure offers you encounters with an incredible array of species.