Manta Rays have been around for millions of years, and their reliable aggregations are an important part of Western Australia's marine ecotourism offering. Yet, it was only discovered as recently as 2009 that there are two species of Manta Rays.

Snorkelling with a Manta Ray on the Ningaloo Reef. Image: Exmouth Dive & Whalesharks Ningaloo
"To think that an entire species with a five-metre wingspan had gone unnoticed for so long goes to show just how much we have left to learn about our oceans," explains Project Manta researcher Amelia Armstrong. "Almost all of the information we have about reef Manta Rays globally has therefore been from the last 10 years. Our goal at Project Manta is to study and expand our knowledge on the population ecology and biology of Manta Rays within Australian waters."
Project Manta was founded in 2009 at Brisbane's University of Queensland, and in 2015 the multidisciplinary organisation joined forces with researchers at Murdoch University in Perth, which in turn facilitated an opportunity to expand Manta Ray studies from the east coast to the west of Australia.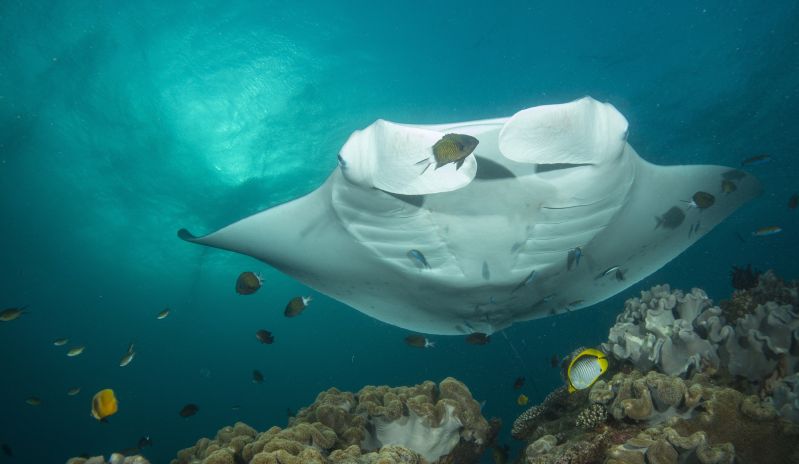 Manta Ray. Image: Exmouth Dive & Whalesharks Ningaloo
"I was born and grew up in Queensland, but when the opportunity came up to study Manta Rays in Exmouth, I jumped," Amelia says. "The work we are doing here on Ningaloo is very exciting and progressing really well. We study their movement, biology, what they eat and where they go. In Exmouth, Exmouth Dive & Whalesharks Ningaloo have been paramount in supporting the studies and in sharing findings with their guests."
Watch - Exmouth Dive & Whalesharks Ningaloo: Our Story
When opportunities arise, Amelia loves getting on board a charter boat with Exmouth Dive & Whalesharks Ningaloo to chat all things Manta Rays. "I could talk all day long about them," she laughs. "And I certainly do if guests are interested in hearing about these charismatic creatures."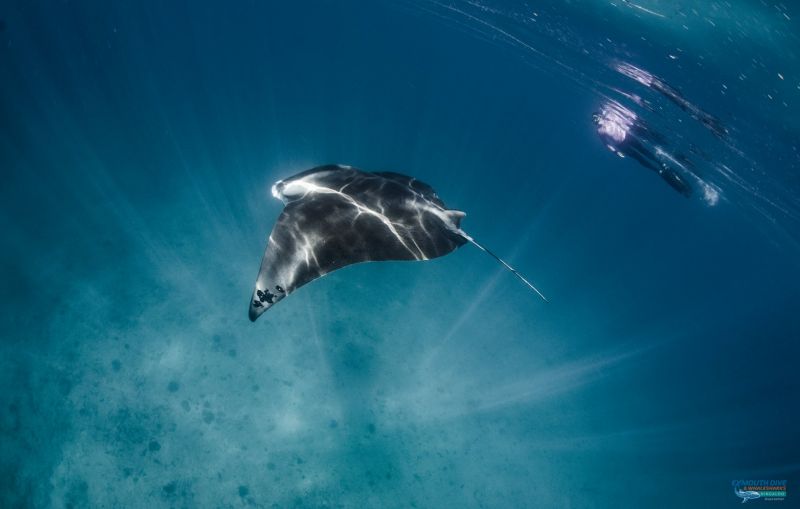 Crystal clear waters of the Ningaloo Reef. Image: Exmouth Dive & Whalesharks Ningaloo
She explains that the two hot spots in Western Australia for monitoring Manta Ray activity are in Exmouth and Coral Bay and that, thanks to the unique spot patterns on the belly of reef Manta Rays, combined with ongoing photo ID submissions from the public, Project Manta has been able to identify more than 1200 individuals that call Ningaloo home.
---
Behind the Scenes with Researchers: Manta Rays Private Charter
Capture photos of Manta Rays, identify and process images on the Manta Ray identification database and record behaviours.