Echidna Walkabout Nature Tours and the Koala Clancy Foundations' remarkable achievements over the past 24 months are linked to efforts by thousands of committed wildlife conservationists and to climate activist organisations around the world.
After 24 months of uncertainty, we look back at 5 of the best examples of conservation travel from Echidna Walkabout Nature Tours.
#1 - How koalas' drinking habits became world news
On 3 May 2020 (Wild Koala Day) the high profile scientific magazine, Ethology, published a study by the University of Sydney that shattered the long held myth that koalas don't drink.
The study proved that koalas drink water that flows down the trunk of trees when it rains and also shows that koalas drinking habits are changing due to drying caused by climate change.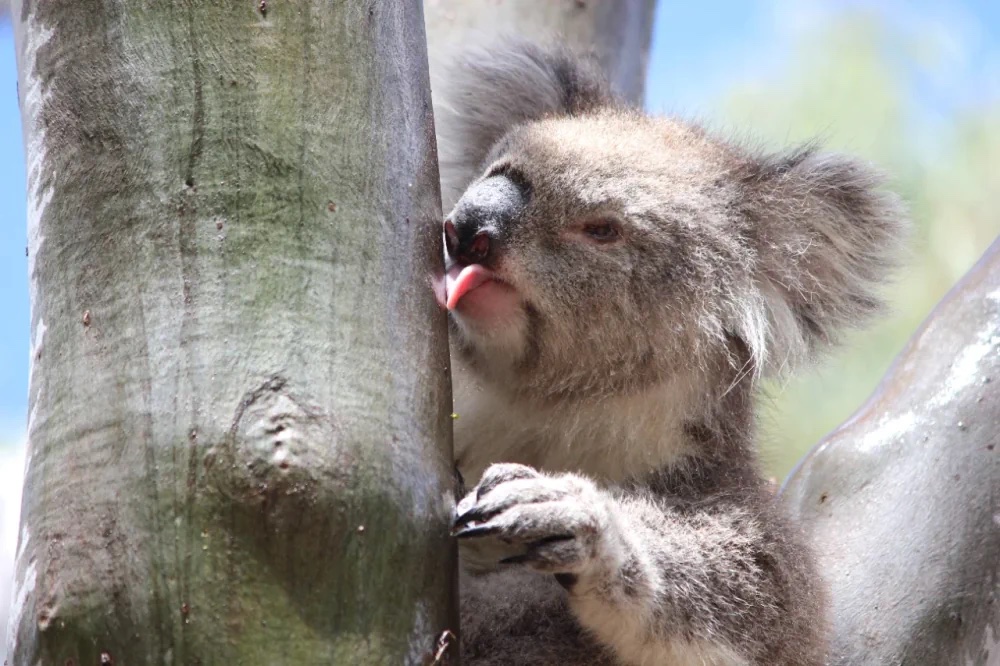 Koala licking stemflow water in the You Yangs. Image: Echidna Walkabout Nature Tours
The bulk of this research was based on data collected by Echidna Walkabout on tours in the You Yangs Range (near Melbourne) over many years.
#2 - Echidna Walkabout helps Australia win Lonely Planet Best In Travel Award
Australia won the Best Community Restoration Award in Lonely Planet's Best In Travel Awards 2021, for the response to the Black Summer bushfires. Echidna Walkabout and Koala Clancy Foundations' koala tree planting project was one of the community recovery efforts recognised in the award.
Watch the official award video:
#3 - A global effort plants 40,000+ trees in 24 months in a pandemic
This remarkable tally was made possible by the combined effort of Koala Clancy Foundation staff and volunteers, Echidna Walkabout staff, amazing support from landowners, Landcare East Gippsland and the generous support of donors both locally and across the world.
The Koala Clancy Foundation has planted close on 60,000 trees with a target is to plant 300,000 koala trees by 2030.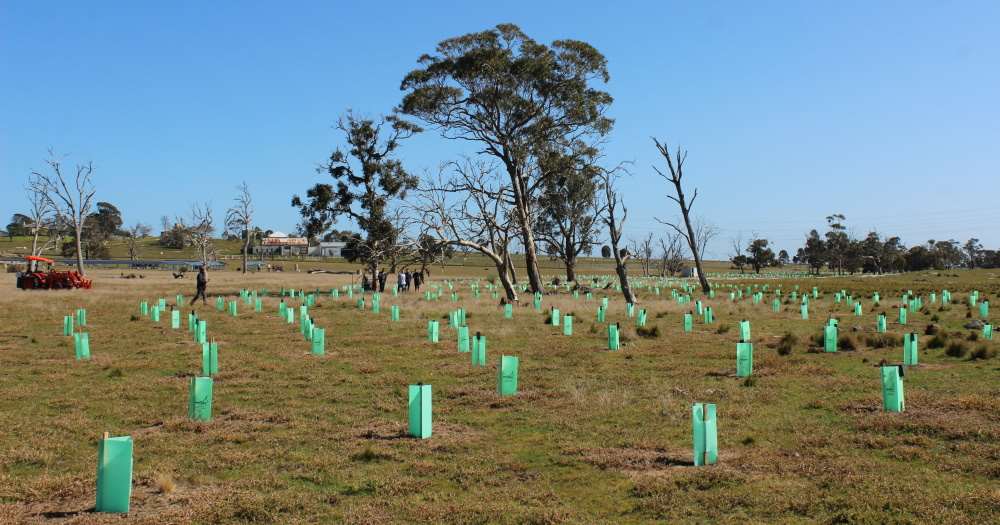 Tree guards protecting plants from herbivore grazing. Image: Echidna Walkabout Nature Tours
Echidna Walkabout's tourism skills were pivotal in smoothing the nightmarish logistics of getting people and resources to tree planting sites during Covid lockdowns.
#4 - The link between Conservation Travel and Climate Change
Never before has it been so important to link the impacts of climate change on tourism.
Echidna Walkabout has been at the forefront of promoting climate action. Some of our efforts in the past 24 months have included:
#5 - Koala Clancy Foundation leaps ahead
As our immediate focus moved away from tourism (we could not operate tours anyway) and more towards positive conservation, the Koala Clancy Foundation promotional and fundraising efforts increased exponentially. Janine Duffy spearheaded these efforts — here's are 4 highlights (there are many more):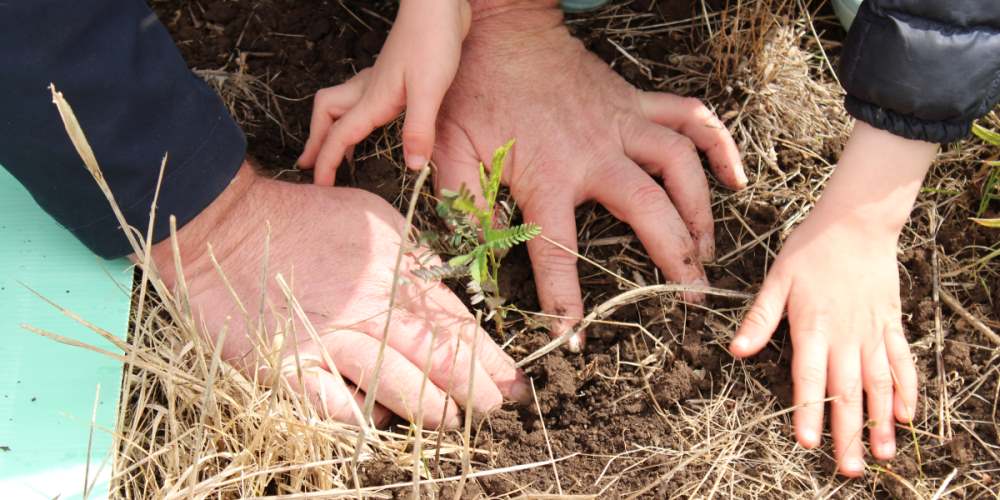 Father and son plant a seedling that will help create future koala habitat. Image: Echidna Walkabout Nature Tours