There's only one tour company that is permitted to enter and explore the Mikinj Valley, and that is Lords Kakadu & Arnhemland Safaris. "I've spent decades working closely with local Aboriginal clan groups, and we're fortunate that the members of the Nayingguls family are happy for me to show my guests this beautiful expanse of billabongs and escarpments," says Sab Lord, who founded and co-owns Lords Kakadu & Arnhemland Safaris with his wife, Ann-Maree Grant.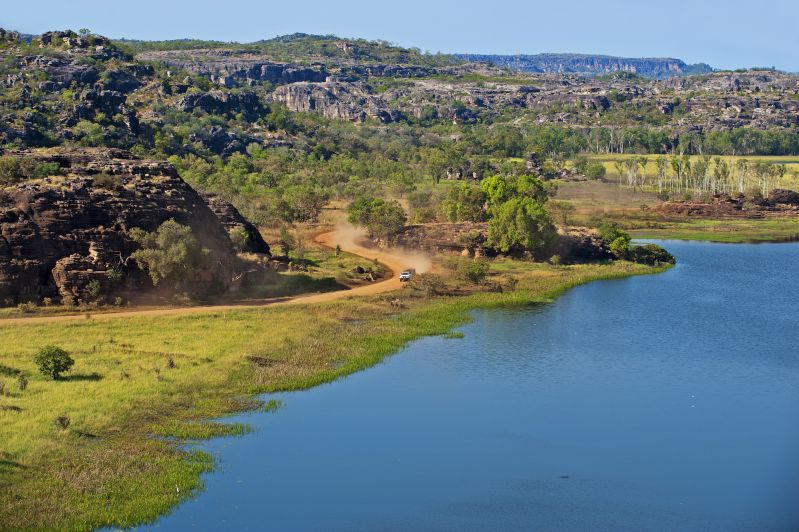 Mekin Valley. Image: Lords Kakadu & Arnhemland Safaris
"I have known the Nayingguls family since the 1960s, and this strong connection to the land and its rich history is something that we are all able to share with safari guests."
The Mikinj Valley is a seldom visited area on Maniligarr country in Arnhemland, with vistas that feel like they belong in a movie. Some days the clouds drifting high in the sky look like puffy pillows... and if they were, they would provide a perfect vantage point to take in the rivers and creeks, the boulders and grasslands – a colourful patchwork of bright blues, emerald greens and mellow yellows as far as the eyes can see.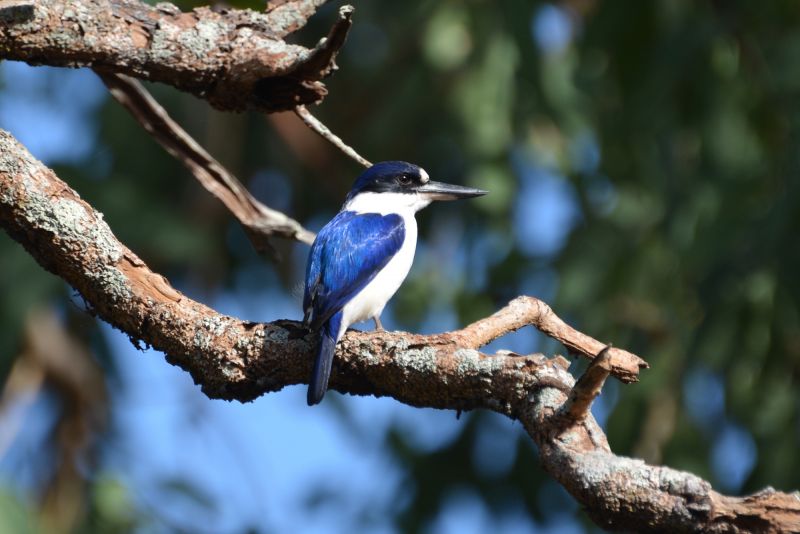 Forest Kingfisher. Image: Lords Kakadu & Arnhemland Safaris
"It's high country here, and the scenery is truly spectacular," Sab says. "The view from the top of the Hamish Dreaming – looking out across the floodplains and the Arnhemland escarpment – is simply breathtaking."
Watch - Lords Kakadu & Arnhemland Safaris: Our Story
Sab explains that, although there is plenty to see and do in the area, visitor numbers are small and there are only a few individuals who know where the most interesting sights are. "The majority of people who come here want to see a couple of good waterfalls and experience the landscape," Sab explains.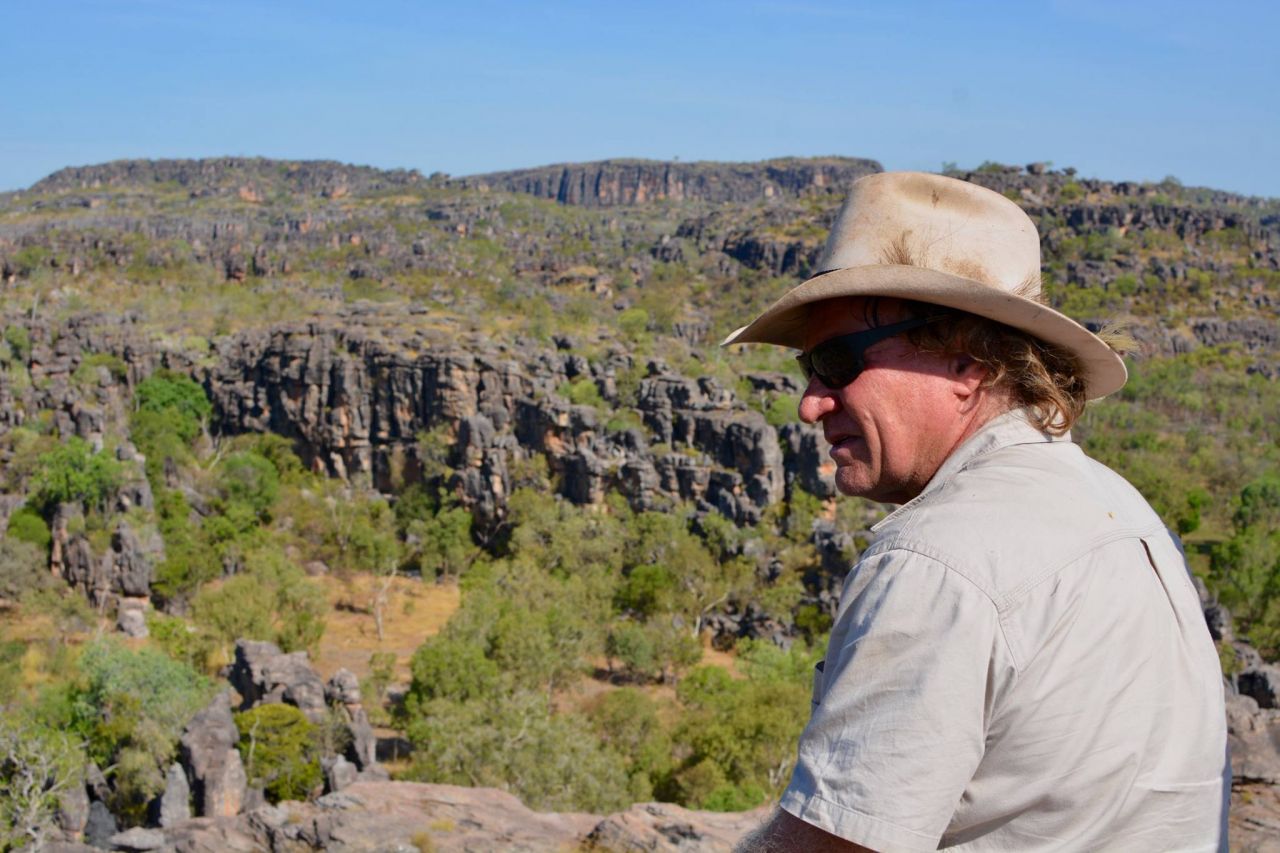 The stunning landscapes of Arnhem Land. Image: Lords Kakadu & Arnhemland Safaris
"I know where to take them, and since the area is exclusive to us, it's really only myself and the local Aboriginal people who know where to go. It's our secret sanctuary."
---
Related Experience - Three Day Kakadu & Arnhem Land
This epic tailored adventure across the World Heritage Listed Kakadu National Park and Arnhem Land winds across stunning floodplains and escarpments in search of the formidable Saltwater Crocodile, many of the region's 280 bird species, adorable marsupials and mammals and incredible flora.