This year, the Echidna Walkabout Nature Tours team, together with hundreds of volunteers, is aiming to plant 50,000 trees across the Melbourne and East Gippsland region... and 2022 is set to be even bigger.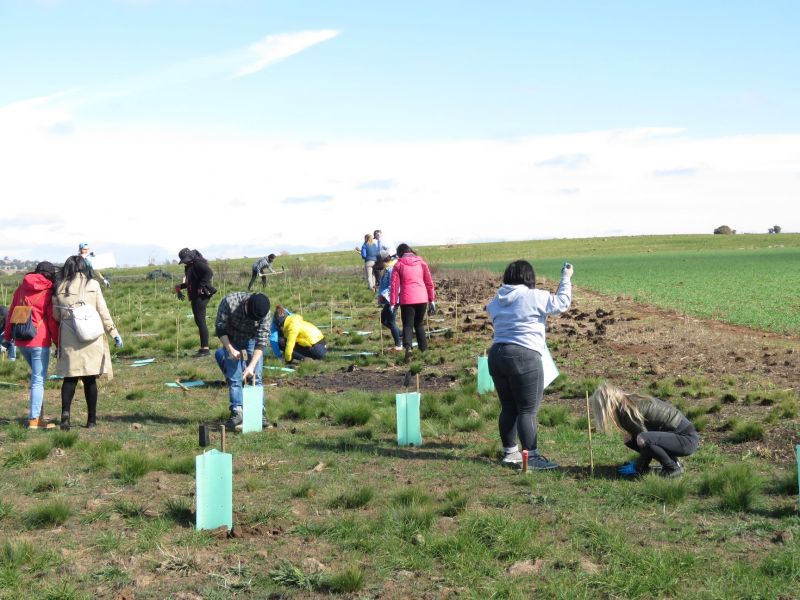 Some of the many hundreds of volunteers. Image: Echidna Walkabout Nature Tours
"Our tree total is going up every year and managing the work is a huge job," Janine Duffy, founder of Echidna Walkabout Nature Tours along with Roger Smith, explains. "We need to plant at least 30,000 trees every year to reach our target of 300,000 by 2030. We need that many trees to support the population of Koalas."
Kirby Leary, General Manager of Echidna Walkabout Nature Tours, is the one responsible for managing the Koala conservation work, and she explains that when it comes to the general public, awareness and understanding are both key. "The most important factor affecting Koalas is their loss of habitat due to climate change," she explains. "They need it back along the riverbanks and estuary lines, because the moisture content of the leaves they eat is really important for them."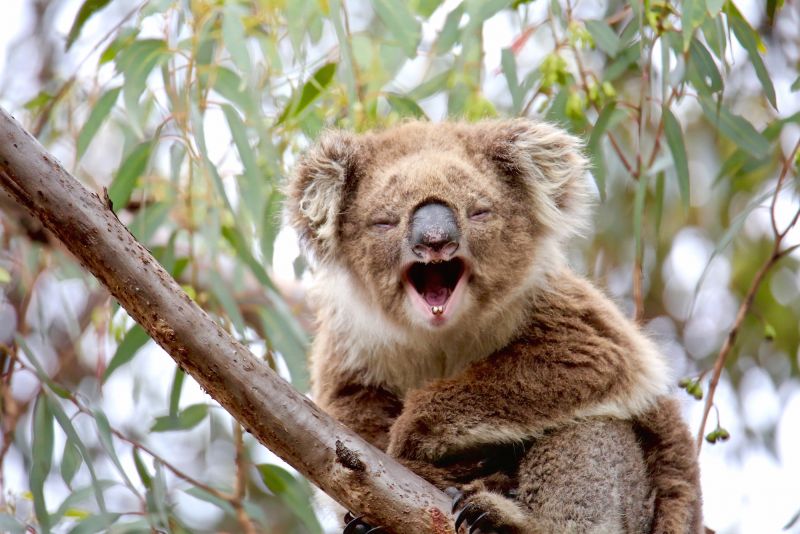 The iconic Koala. Image: Echidna Walkabout Nature Tours
Janine explains that climate change is making conditions too hot and dry for Koalas. "The increased carbon dioxide in the atmosphere is reducing the nutritional content of eucalyptus leaves," she says. The Koala Recovery Experience is designed for those who want to contribute with tree planting, which only takes place during a short period of the year because of soil moisture levels.
"July is the optimum time for tree planting around the Melbourne region, while May and September are the best times for the East Gippsland region," Kirby says. "People can join tours in both locations, and we're especially keen for the extra assistance on week days."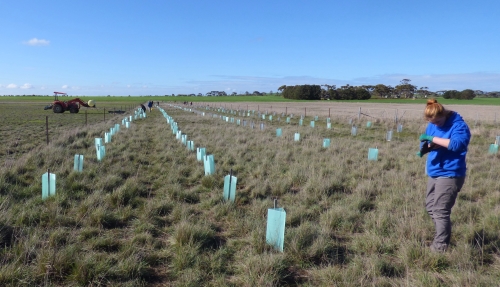 More than 50,000 trees will be planted across Melbourne and East Gippsland in 2021. Image: Echidna Walkabout Nature Tours
Although Red River Gums are favoured by koalas for consumption, they eat a variety of eucalyptus leaves, including Yellow Gum and Grey Box varieties. "It's a myth they only eat one type of tree leaf," Janine explains. "We plant a variety of tree species, which is vital for long- term ecosystem health – and the health of our Koalas."
---
Related Experience - Koala Recovery Experience
This tour provides an opportunity to take an active role in assisting with Koala conservation and research! You will spend two or three days in the Great Western Plains near Melbourne, to plant trees and participate in recovery activities for this iconic species.