The geological site that excites The Maria Island Walk guide, Dan Fisher, the most is the one that is visited last. "On the last day of The Maria Island Walk, guests visit the Fossil Cliffs, and the fossil beds here – some of which are over 10 metres tall – are an excellent example of preservation from the Permian Period and are even included in the Geoconservation Database for their outstanding scientific value," Dan says. "They are amazing to see, and even more astonishing once you have that contextual information."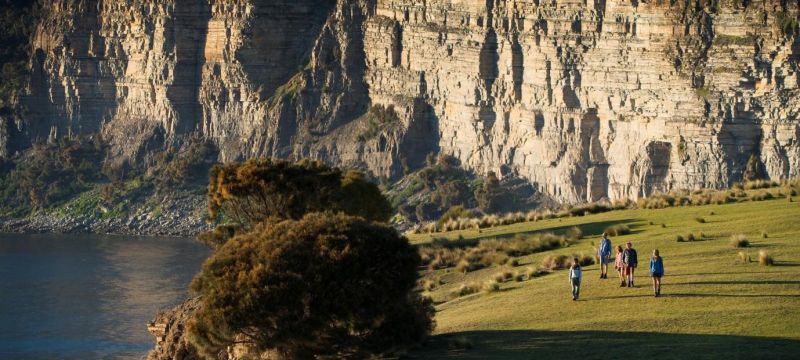 Fossil Cliffs. Image: The Maria Island Walk
The information Dan is referring to can't be just touched on, so, when guiding, he takes his time explaining the significance of the ancient site. "What is really amazing about the Fossil Cliffs is that the limestone faces are made up of millions of shells and various marine creatures," he says.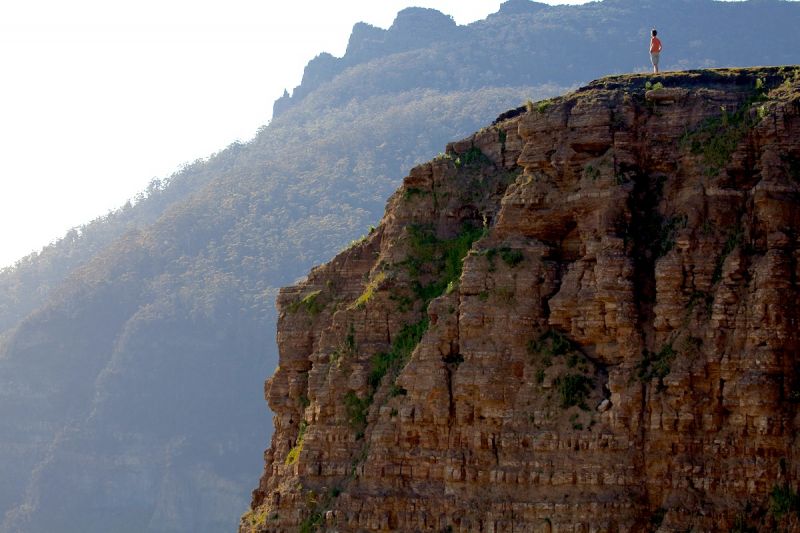 Fossil Cliffs. Image: The Maria Island Walk
"You can actually see individual moments in time – how a wave washed over the shells and oriented them in a certain direction; how glaciers and icebergs formed overhead and dropped boulders from hundreds of kilometres away into mud as they melted."
Although the impressiveness of Fossil Cliffs is hard to match, Dan says that on every day of the walk there's a different geological formation to explore. "On day one we go down to Haunted Bay where we see a huge exposure of granite. It dates to the Devonian Period and the earthy pink and orange looks beautiful contrasting against the blue water," he says.
Watch - The Maria Island Walk: Our Story
On day two the highlight is Bloodstone Point. It's formed from laterite and is red because of leached iron from the dolerite mountains. What I love most about this sight is that if tells us what Maria Island used to be like 20 million years ago – it used to be a tropical environment!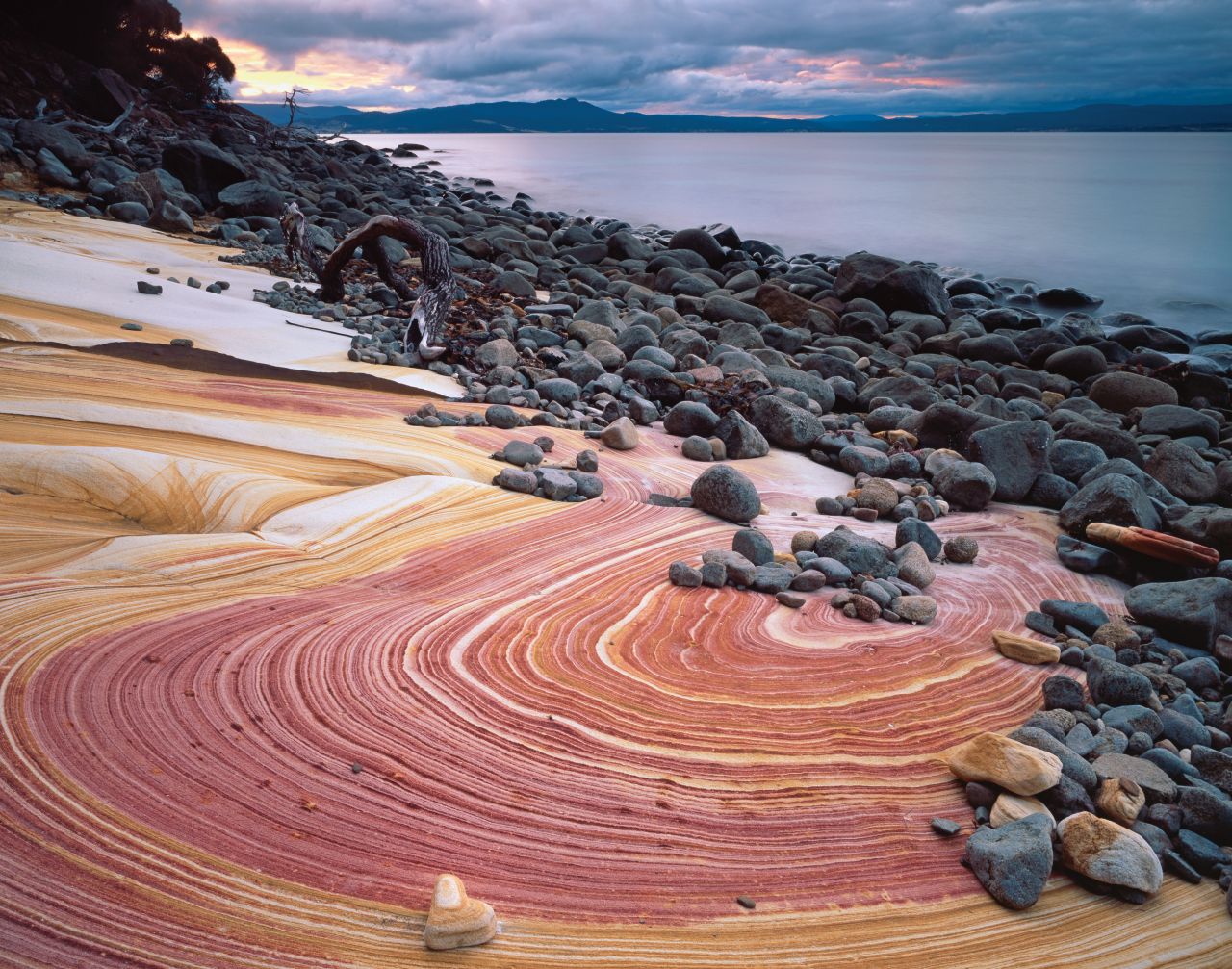 Painted Cliffs. Image: The Maria Island Walk
The island's famous Painted Cliffs are visited on day three, and Dan explains that the enormous radial patterns that resemble growth rings in wood are a result of minerals that have soaked into fractures and joints in the stone. "It's remarkable when you think about it," he says. "We can see the signatures of rivers and currents that tell us how the environment has evolved over millions of years."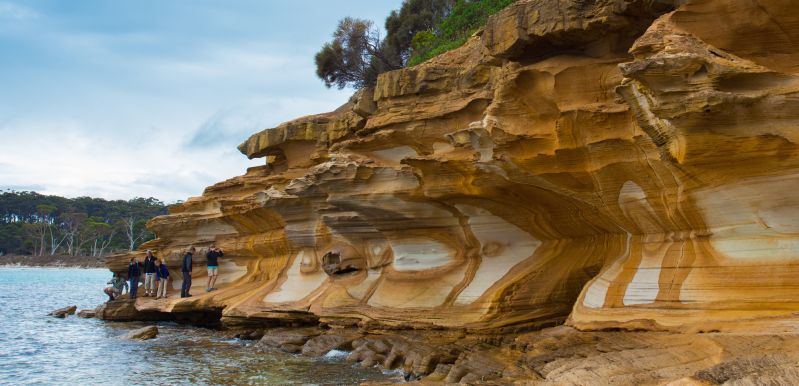 Painted cliffs. Image: The Maria Island Walk
---
Related Experience - The Maria Island Walk
This four day guided walk across magnificent Maria Island, combines intimate wildlife encounters, fascinating history, pristine white sand beaches, and locally sourced gourmet food.