The 2019/2020 bushfires had a devastating effect on Kangaroo Island and its wildlife, with more than two-thirds of the island burnt. As a result, a large number of animal and plant species were identified as priority species for recovery efforts, and programs were quickly implemented to support the recovery.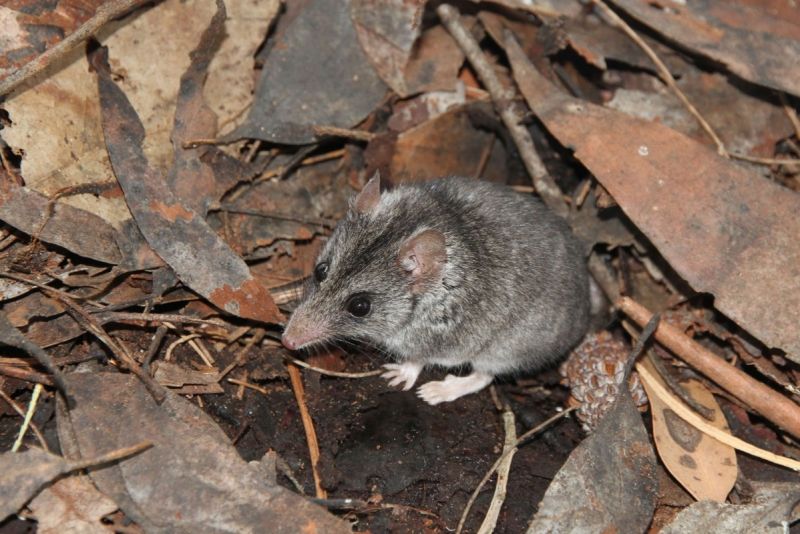 The endangered Kangaroo Island Dunnart.
The Kangaroo Island Dunnart – a grey mouse-sized, carnivorous marsupial – was one of the animal species devastatingly affected, with an estimated 90 percent of their habitat burnt. "They were already listed as Endangered before the fires, so now more than ever they need support. We do this by reducing threats to their habitat and populations," says ecologist Heidi Groffen. "As part of my role, I focus on threat reduction, long-term monitoring, and supporting private land holders and volunteers to take care of the bushland and the threatened species taking refuge within these recovering critical habitats."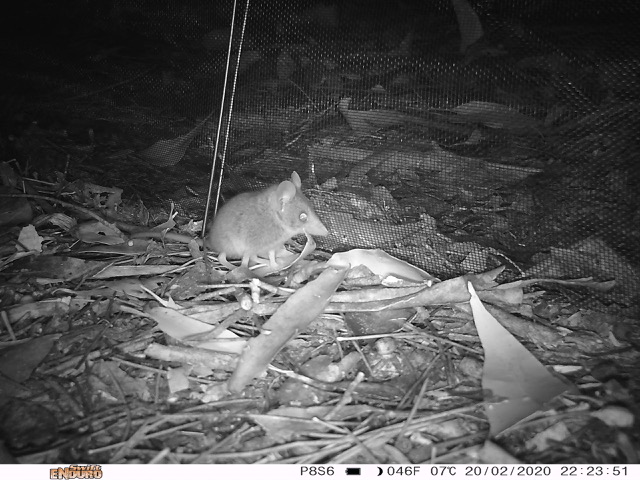 Kangaroo Island Dunnart detected on a camera. Image: Kangaroo Island Land for Wildlife
After the fires, Heidi and her team, along with dedicated volunteers from Exceptional Kangaroo Island, helped to build shelter tunnels out of chicken wire and shade cloth. "These were crucial in providing protection for small mammals and birds. There are 18 tunnels set across burnt landscapes to provide extra shelter for the Kangaroo Island dunnart and other priority species post fire," she says. "The 25m-long tunnels have been positioned between small unburnt vegetation patches to provide a corridor for wildlife to safely move through while the burnt areas are regenerating."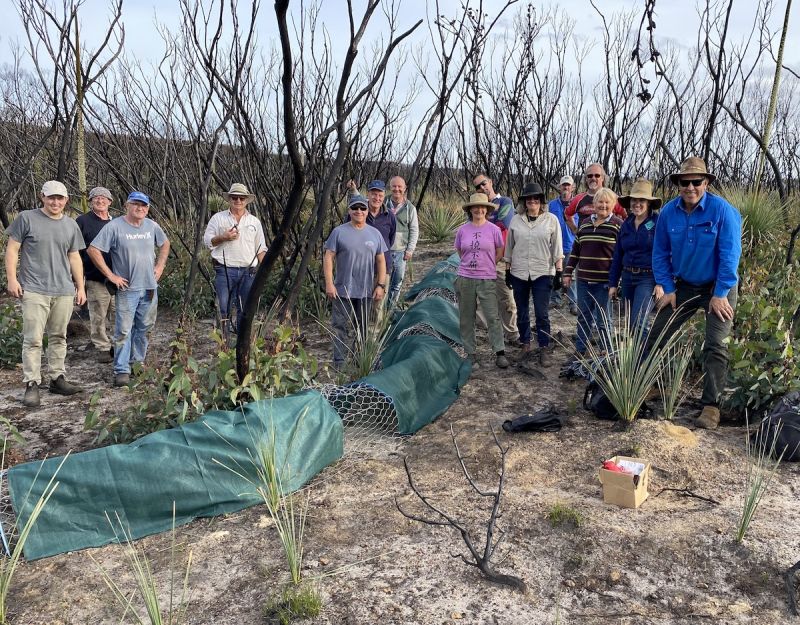 The Exceptional Kangaroo Island team with a newly constructed shelter tunnel. Image: Exceptional Kangaroo Island
The cameras inside the tunnels capture real-time footage, and Heidi is happy to report that the dunnarts are using the shelter tunnels on a semi-regular basis to shelter and forage safely. "Exceptional Kangaroo Island guests are taken into bushland survey sites, where we can show them the shelter tunnels and the wildlife cameras and they can view the footage captured to see some of the threatened species we are working hard to protect," she says. "Guests can also help the Kangaroo Island Land for Wildlife team check the 30m survey fence lines – which are made out of flywire – and download the camera data."
Watch - Exceptional Kangaroo Island: Our Story
---
Conservation Connection
Venture out with some of Kangaroo Island's most respected researchers and conservation managers to gain an insight into key wildlife species, as well as enjoying the iconic landscapes and wildlife encounters the island is famous for.