When looking for a rural holding more than 30 years ago, Peter Clutterbuck, a long-standing guide with Australian Coastal Safaris, stumbled upon a property on the eastern tributary of the Big Swamp. "I wanted to get out of town and buy a few acres to pursue a more rounded lifestyle," he says. "And for the kids to know what it's like to look after horses, sheep, chooks and ducks."
Peter and his family immediately fell in love with their new home, and Peter quickly realised that it was his duty to take care of the area. "We have three main ponds that flow into each other and then into Uley Basin, which is where Port Lincoln gets its water from," he explains.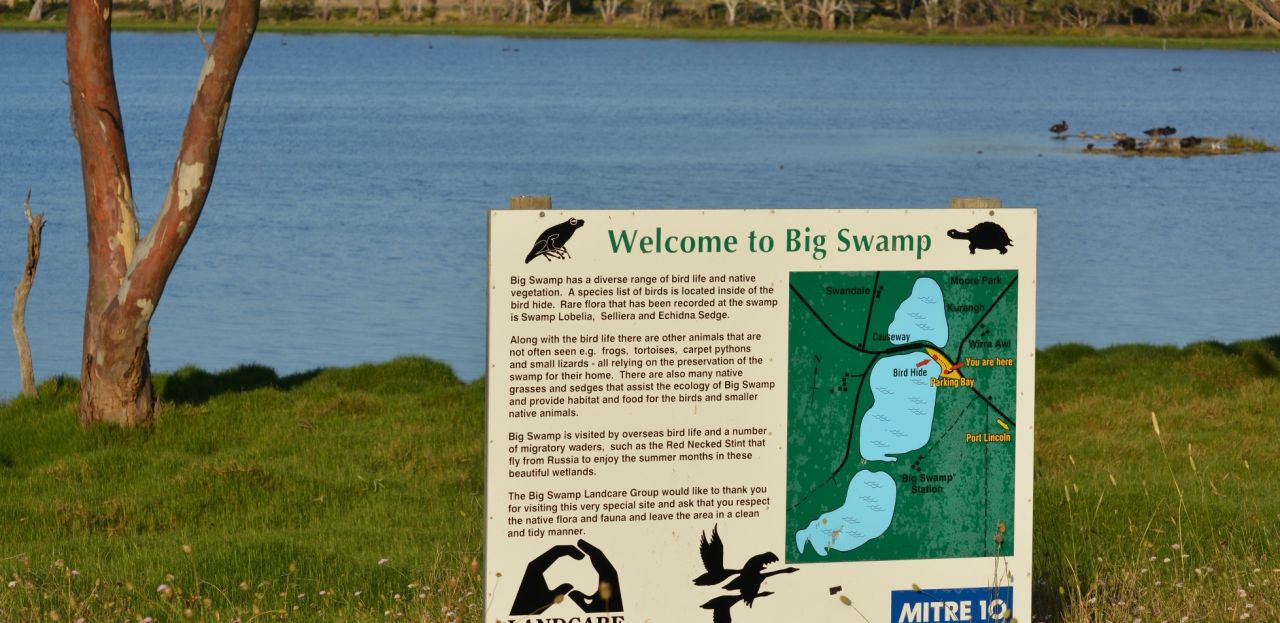 Big Swamp. Image: Australian Coastal Safaris
"The Big Swamp wetlands area is important because of the birdlife it attracts and the various plants that grow here, and together with our community I am able to access grants that can help with upkeep. One of the first things we did in 1998 with our initial grant was to obtain an environmental audit, and we are using our most recent grant to monitor the water quality."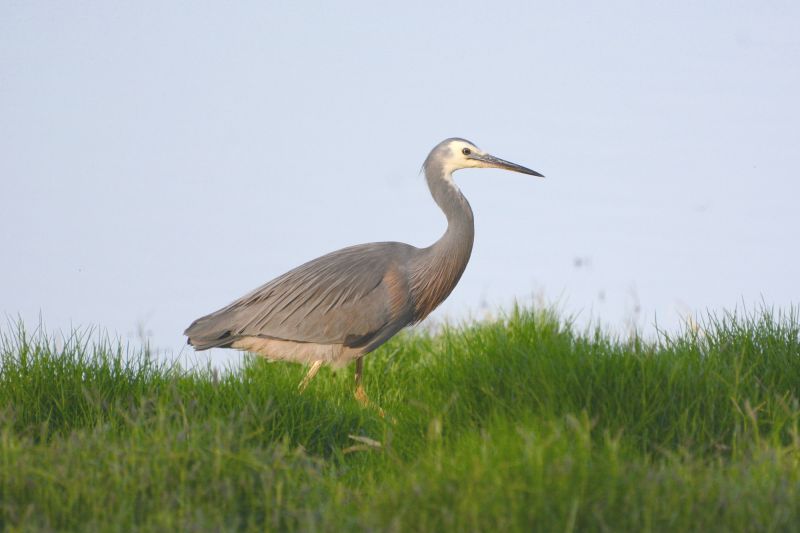 White-faced Heron. Image: Australian Coastal Safaris
Peter is keen to educate Australian Coastal Safaris' guests about what is involved in the conservation process. He does this through talking about the work he does, and demonstrating where possible. "We want guests to walk away with a deeper understanding of the intricacies of the wetland system," Peter explains.
Watch - Australian Coastal Safaris: Our Story
A tour of the wetlands also entails wildlife spotting, and Peter says that guests rarely ever want to leave the private bird hide he takes them to. "We built a little island and a huge number of birds nest and rest here. We see ducks, swans, stints, waders, plovers, geese, wrens, falcons, eagles and harriers... to name just some of the species," Peter says. "We've had bird experts from all over the world visit."


Black-shouldered Kite.
To top the experience off, Peter invites guests to his own boutique vineyard for a tasting, which sits on the eastern tributary of the wetland. "I have about four acres of vines and produce about 4.5 tonnes of grapes per year," Peter says. "My winery is called Coomunga Wines, which is an Indigenous name meaning wetland. This area was previously inhabited by the Barngarla people, and if guests are interested, we can explore that cultural link, too."
---
Port Lincoln Wildlife Encounters
This incredible two day adventure combines the best terrestrial and marine protected areas across the region including Lincoln National Park, Coffin Bay National Park, Big Swamp, Mikkira Station and Mount Dutton Bay Conservation Park.