When you ask The Maria Island Walk guide, Danny Pulbrook, what he likes to do in his spare time, he doesn't hesitate to answer. "I'm heavily interested in birds," he says. "I watch them whenever I have a chance, often with my wife and kids."
Maria Island is a dream location for Danny, who is able to spend his working days outdoors spotting birds and teaching guests all about them. "We have around 150 species of birds on the island, and on a four-day walk we would easily see between 20 to 30 of those," he says. "And that's just on the main trail. If we have keen birders with us, we might take a little detour deeper into forested areas, where we'd see more."

White-bellied Sea Eagle hunting. Image: The Maria Island Walk
What is interesting about the species of birds found on Maria Island, is that only eight of the 150 species are introduced. "All the others are native, so as a habitat the island offers a really unique birding opportunity," Danny says. "And of the 12 endemic bird species found across Tasmania, Maria Island is home to 11."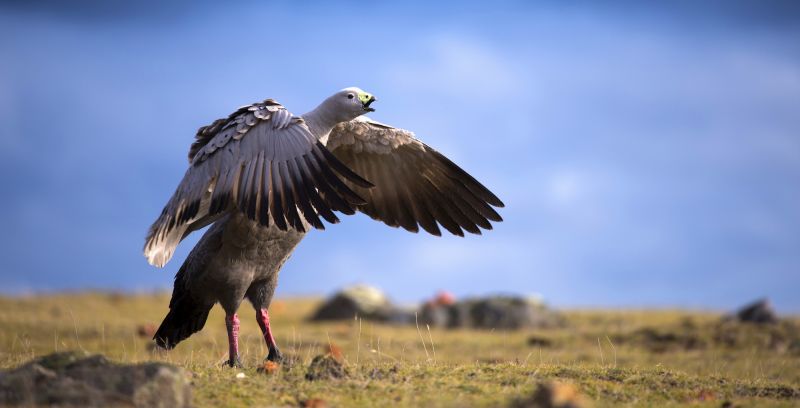 Cape Barren Goose. Image: The Maria Island Walk
Although any bird sighting delights Danny, there are certain bird species that he gets very excited about seeing and showing to guests. "The Forty-spotted Pardalote, a really tiny bird weighing an average of nine to 13 grams, is an endangered Australian species. It can only survive with White gum trees as its food source but, since it's so small, bigger birds often take over its territory," he says.
Watch - The Maria Island Walk: Our Story
"The Swift Parrot is another species we need to watch out for, as experts estimate there are fewer than 300 remaining in the wild. It's the world's fastest flying parrot and to survive and thrive needs access to mature Blue gums (Swift Parrots live in the large tree hollows of Blue gums).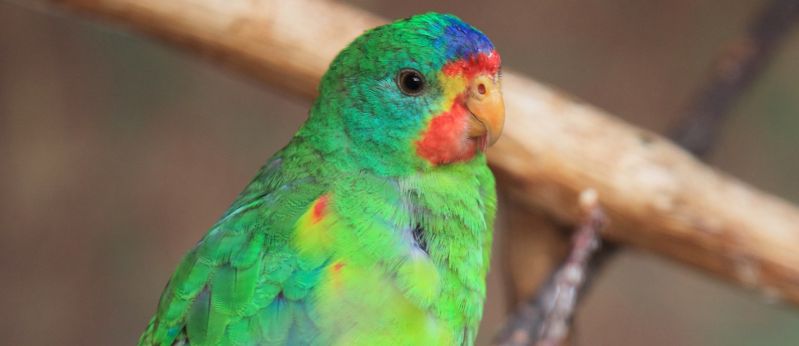 Swift Parrot. Image: The Maria Island Walk
Although spotting a rare bird is always a thrill, Danny enjoys pointing out all kinds of birds to guests and chatting about their behavioural traits. "One of my favourite birds is the Dusky Robin." Danny explains. "It's Tasmania's biggest robin and one of the island's endemics. The way it presents itself and its beautiful melancholy birdcall makes it a really interesting species to observe."
---
The Maria Island Walk
This four day guided walk across magnificent Maria Island, combines intimate wildlife encounters, fascinating history, pristine white sand beaches, and locally sourced gourmet food.