Ningaloo Reef is one of the best places in the world to swim with Whale Sharks, with hundreds congregating in the world- renowned marine park from March to early August. "I'm very fortunate to work in an area that has one of the highest interaction rates with Whale Sharks in the world," says Exmouth Dive & Whalesharks Ningaloo spotter and snorkelling guide, Heather Kay. "We find them, we swim with them, and we photograph them for identification purposes."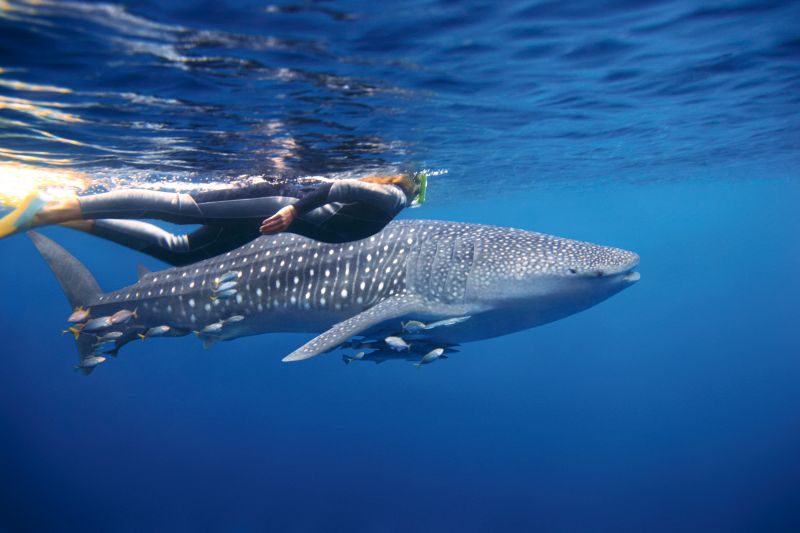 The Ningaloo Reef has one of the highest interaction rates with Whale Sharks in the world. Image: Exmouth Dive & Whalesharks Ningaloo
Although some guests are happy to simply swim with the world's largest fish, others are keen to contribute to research efforts. "Our videographers are required to get a shot of each Whale Shark we swim with, and we also encourage all of our guests to participate. Everyone can submit their photos to Wildbook for Whale Sharks and learn about the exact shark they swam with," Heather explains. "The more data we gather, the more we learn about these gentle giants."

Guests can submit their photographs to Wildbook for Whale Sharks. Image: Exmouth Dive & Whalesharks Ningaloo
The Wildbook for Whale Sharks photo identification platform was introduced in 1994, and Heather explains that there are individual Whale Sharks who have visited Ningaloo Reef every year since. "Some even come back at the same time every year," she says. "Information like this helps us to track the total number of Whale Sharks and grow our understanding of their behavioural patterns."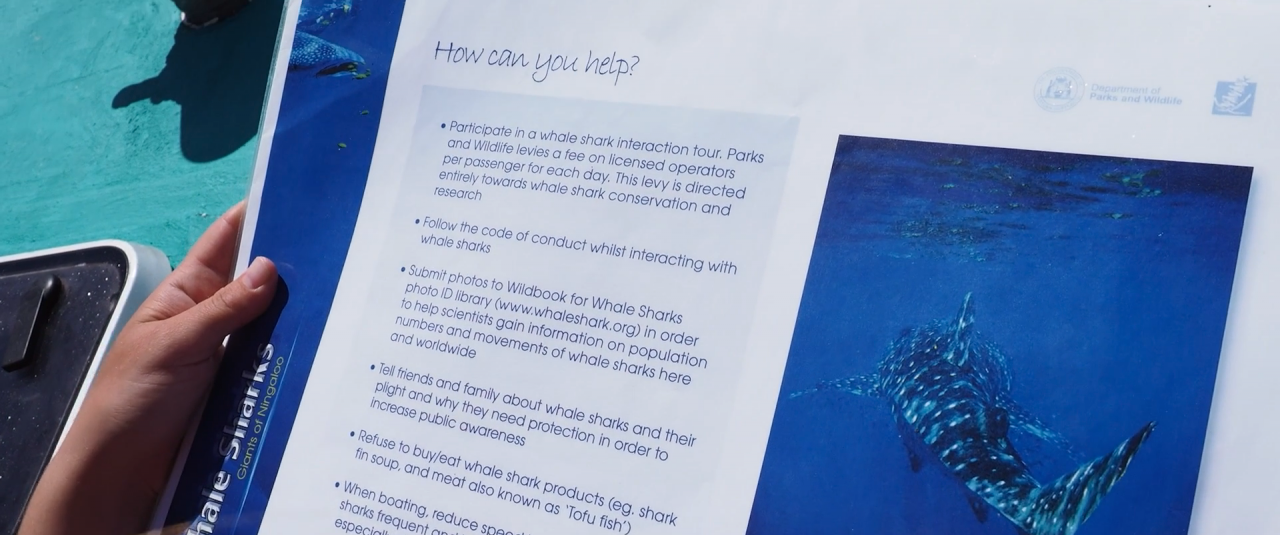 The Wildbook for Whale Sharks helps us track the species and gain a better understanding of their behavioural patterns. Image: Exmouth Dive & Whalesharks Ningaloo
Whale Sharks, which can grow up to 12 metres long, are considered to be slow swimmers, so keeping up with them is relatively easy. Taking a photo of an individual, however, can be challenging.
"For identification purposes, we need photos taken behind the shark's left dorsal fin and also behind the gill slits, which is like the shark's fingerprint region," Heather explains. "Then those photos are compared to the photos of 1600 individual Whale Sharks that have been sighted in the area since 1994. Sometimes we get lucky and are able to recognise an individual shark in the water, especially if it has specific scarring or marks."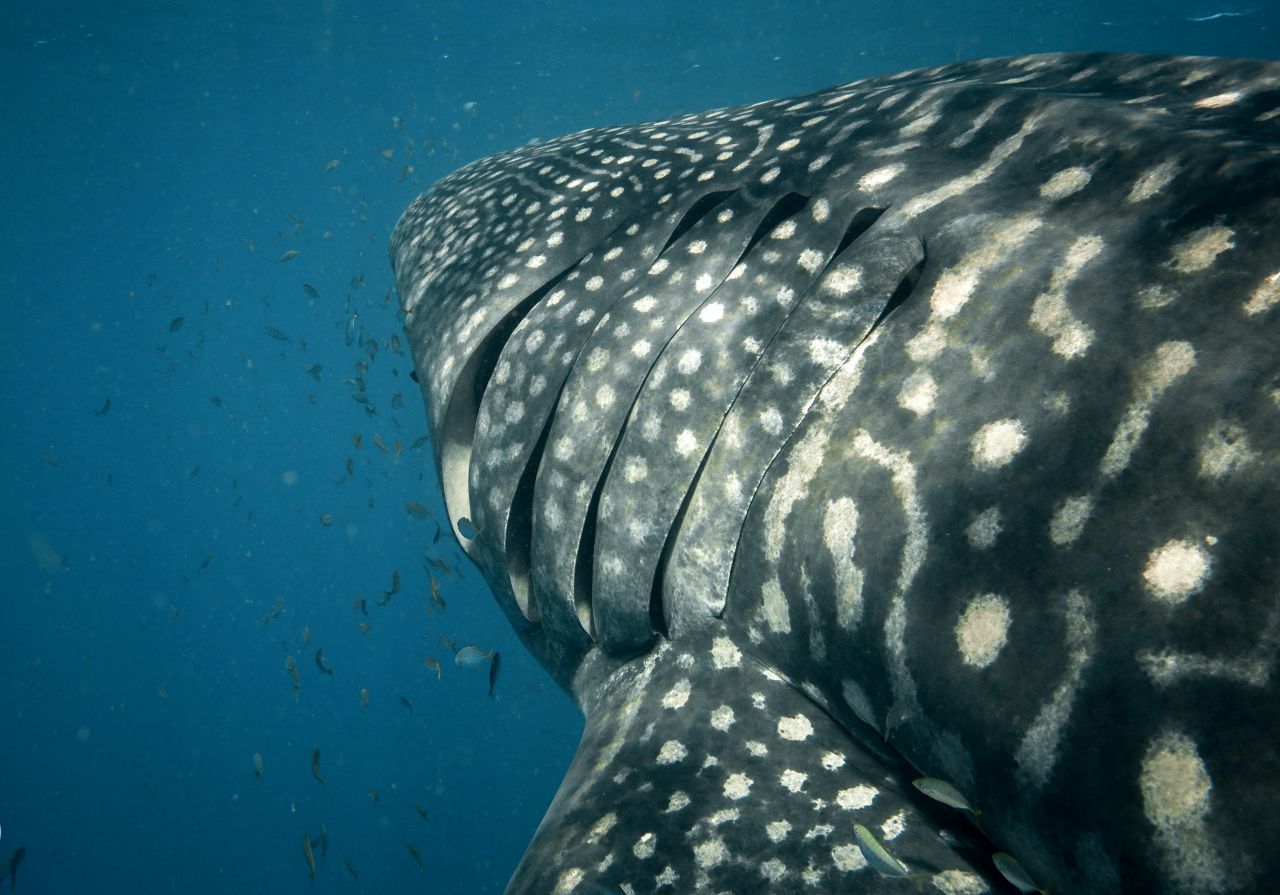 The area behind the gill slits is like the shark's fingerprint region - it provide a unique identification patterns. Image: Exmouth Dive & Whalesharks Ningaloo
Guests who are interested in ongoing support can sign up to 'Adopt a Whale Shark', which includes a monthly donation to the cause. Heather explains: "The really cool thing about this is that every time the adopted shark is seen, an email with details about the shark's current size and its most recent location is sent to the sponsor."
Watch - Exmouth Dive & Whalesharks Ningaloo: Our Story
---
Deluxe Whaleshark Swim
The opportunity to swim with the Whaleshark in the waters of the World Heritage listed Ningaloo Marine Park is one of the world's greatest interactive marine encounters.