"Dusk in certain locations is a wonderful time to start exploring," Karin Beaumont, tour guide with Premier Travel Tasmania, explains. "When we visit the UNESCO World Heritage-listed Cradle Mountain–Lake St Clair National Park, for example, it's very interesting to go on an evening walk because of the quantity and diversity of wildlife around."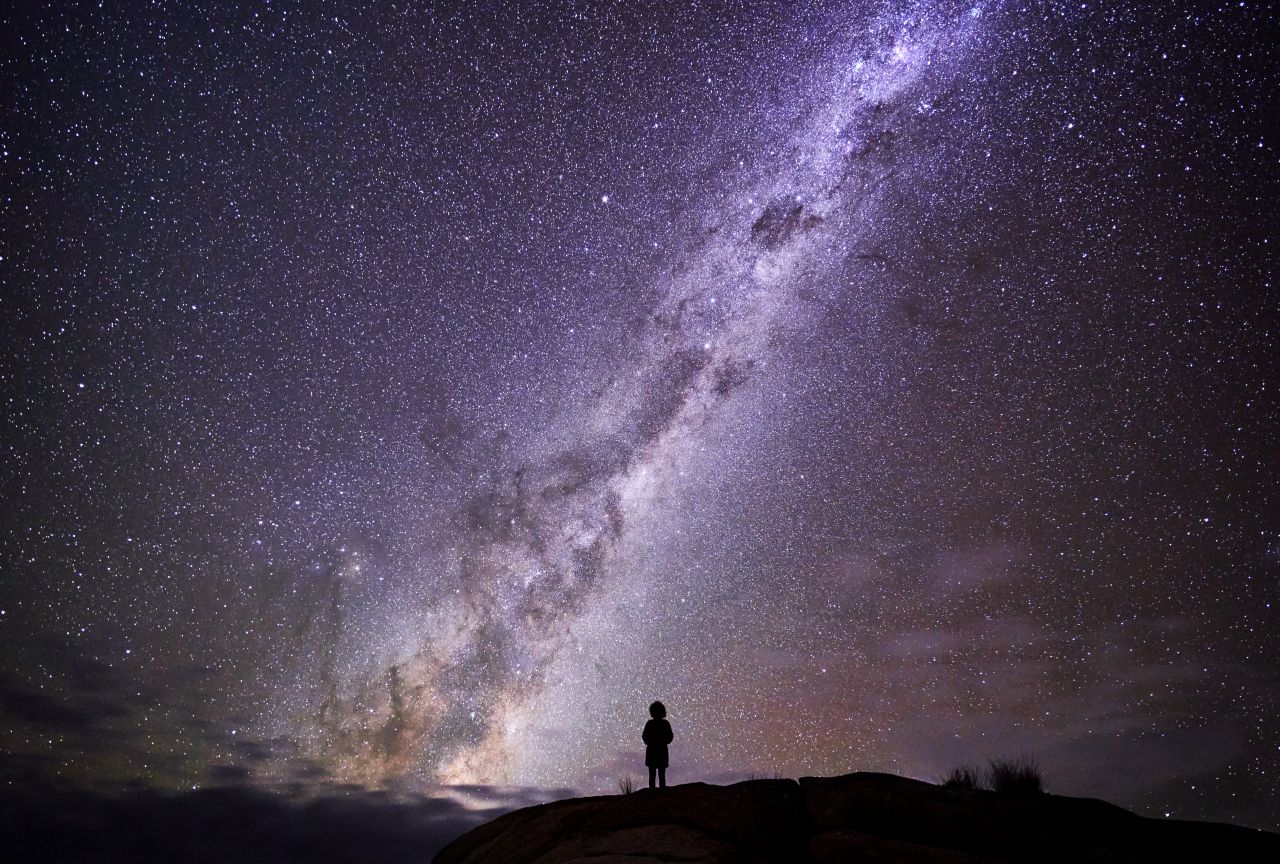 There are many reasons to get out during the night in Tasmania. Image: Premier Travel Tasmania
The alpine landscapes of Cradle Mountain provide suitable shelter for a plethora of wombats (one of the three sub-species that are endemic to Tasmania are found in the national park) and Karin explains that wombat sightings are almost a given on a nocturnal walk. "Other easy-to-spot species include Red-necked Wallabies and Pademelons; we keep our eyes out for Ringtail Possums and Tawny Frogmouths; Spotted-tailed Quolls and Eastern Quolls might be around; we look for platypuses; and the elusive Tasmanian Devil is most active in the dark, although it's rare to see one in the wild."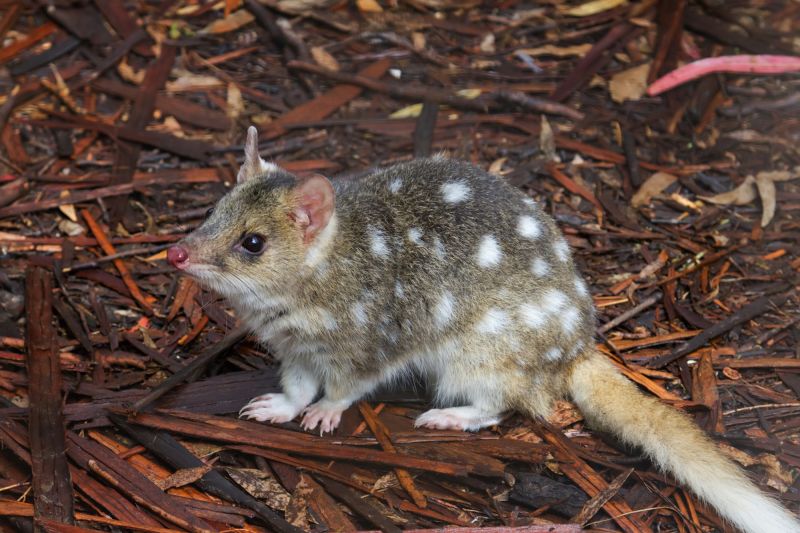 Eastern Quoll. Image: Premier Travel Tasmania
Experts estimate that there are only 17,000 Tasmanian Devils left in the wild, however Premier Travel Tasmania guests are able to get close to the mysterious creatures during an evening visit to Devils @ Cradle. Guests on some of the longer tours who visit the sanctuary are gifted an adopted Tasmanian Devil as a conservation initiative, and Karin explains that simply booking a tour is an act of conservation support. "Engagement is a huge factor and by going on our tours, guests are contributing to our ongoing conservation efforts, as well as to the operators and programs we support," she says.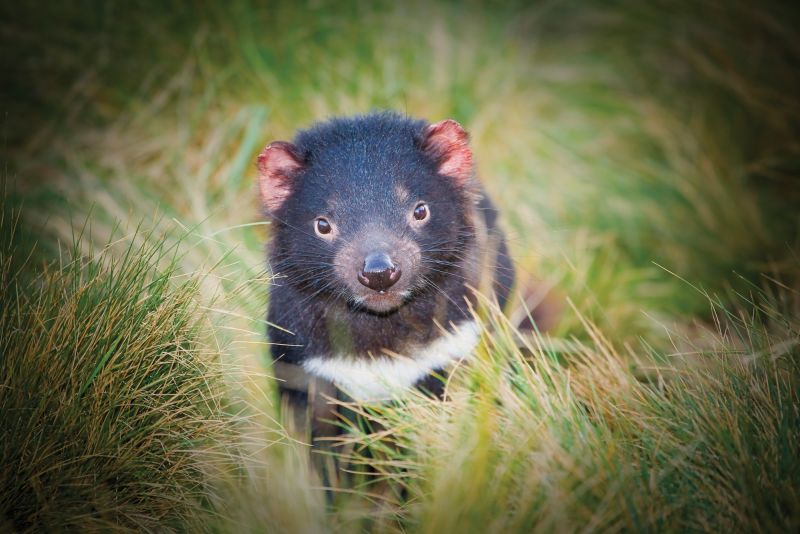 Tasmanian Devil. Image: Premier Travel Tasmania
Thousand Lakes Wilderness Lodge – a former Antarctic training centre refurbished to provide visitor accommodation in a truly remote and wild setting – is another top location for nocturnal walks. "We quite often see Tasmania's endangered Wedge- tailed Eagle here. The sub-species of the mainland species found in Tasmania is Australia's largest bird of prey," Karin says.
Watch - Premier Travel Tasmania: Our Story
On longer tours, such as the 10-Day Tasmanian Wilderness Journey, Narawntapu National Park is yet another nocturnal highlight. "We visit a bird-hide overlooking the marshy lagoons prior to settling in for an evening picnic where we are often joined by Forester Kangaroos, wallabies and Pademelons," Karin says. "It really is quite special."
---
5 Day Tasmanian Wildlife and Wilderness
Tasmania, Australia's island state, provides a rare opportunity to encounter unique and endemic wildlife. Renowned as a prime area for marsupial spotting, Tasmania is a crucial habitat for many species, including quolls, kangaroos, wallabies, wombats and the most famous resident, the Tasmanian Devil.