A Yellow Water Cruise along the Yellow Water wetlands is one of those must-do experiences when visiting Kakadu, with seasons – and even times of the day – offering different perspectives.
Bianca Di Nuzzo, who recently joined the Lords Kakadu & Arnhemland Safaris team, explains that's the beauty of the ever-changing waterway. "During the wet season the billabongs are flooded and pour into each other, and the bird and plant life is abundant and vast," Bianca says.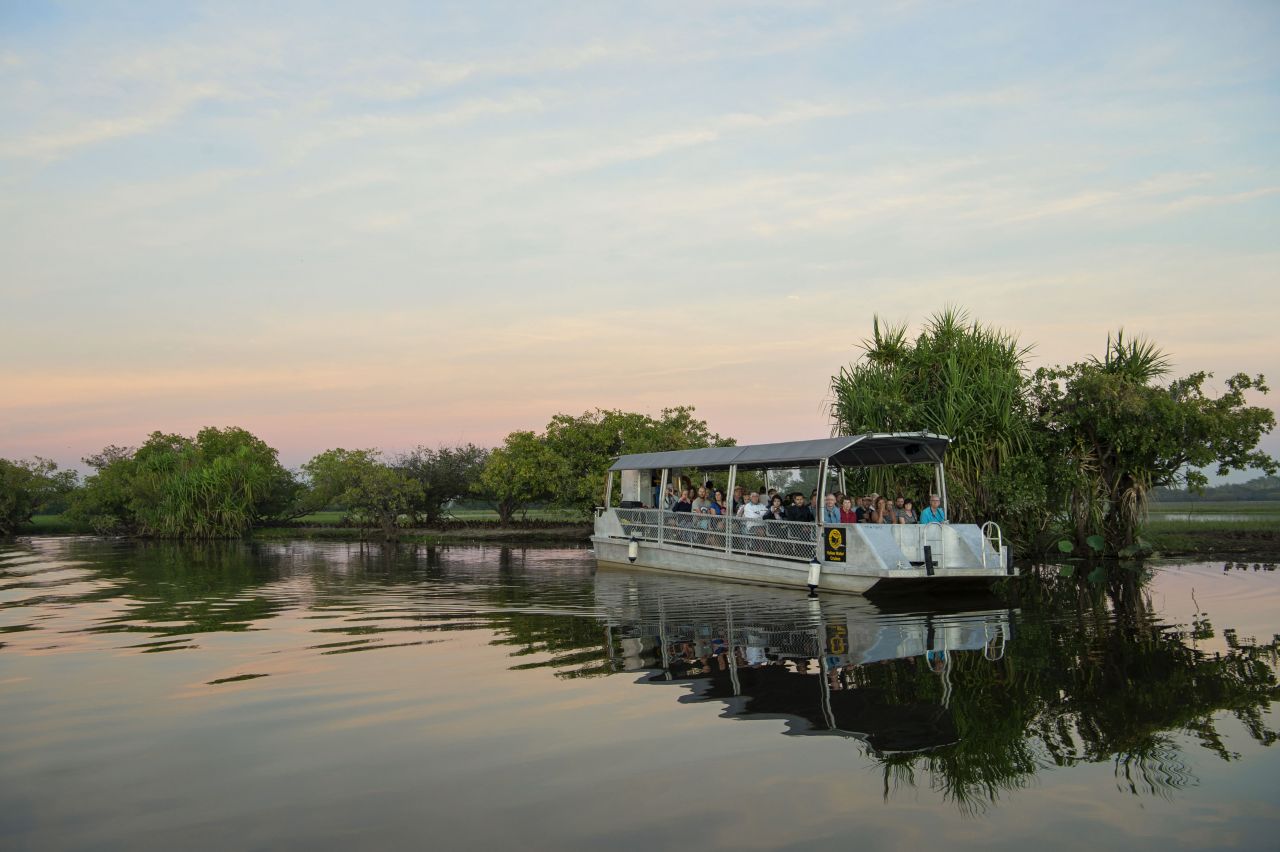 Yellow Water Cruise. Image: Lords Kakadu & Arnhemland Safaris
"We see White-bellied Sea Eagles, jabirus and crocodiles, to name just a few of the wildlife highlights and, as we cruise, I chat about the native wildlife, behavioural patterns of specific species, and help guests with the spotting and identifying."
Watch - Lords Kakadu & Arnhemland Safaris: Our Story
Bianca explains that Yellow Water cruises take place year-round and that any month is a great time to visit, with different seasons offerings different sights and experiences. "There's a vast difference in the ecosystem throughout the seasons and it's amazing to be able to watch the changes first hand with our guests," she says.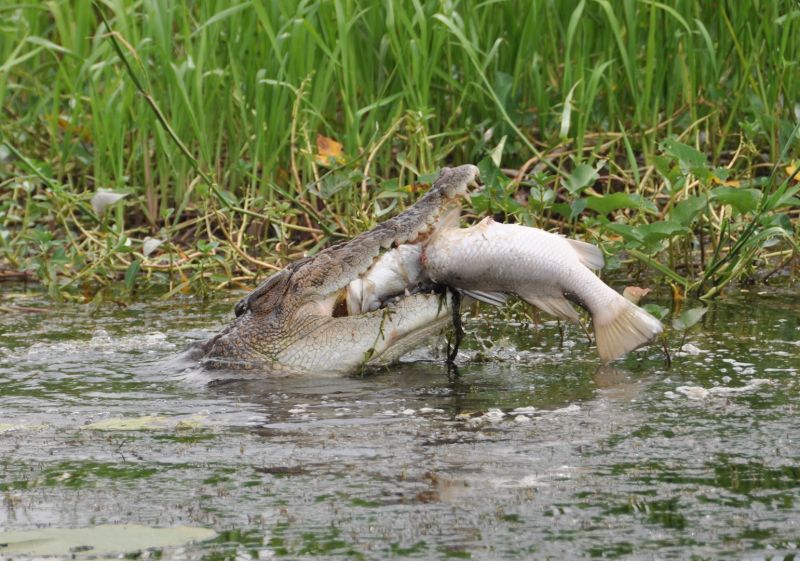 Crocodile. Image: Lords Kakadu & Arnhemland Safaris
"The wildlife is generally concentrated on the remaining wet areas once the dry season is in full swing, and one of my favourite birds to spot and talk about is the jacana. Interestingly, it's the male jacanas that look after their young. They are known to cradle their chicks under their wings as they run across the big lily pads to escape danger. It's quite a sight!"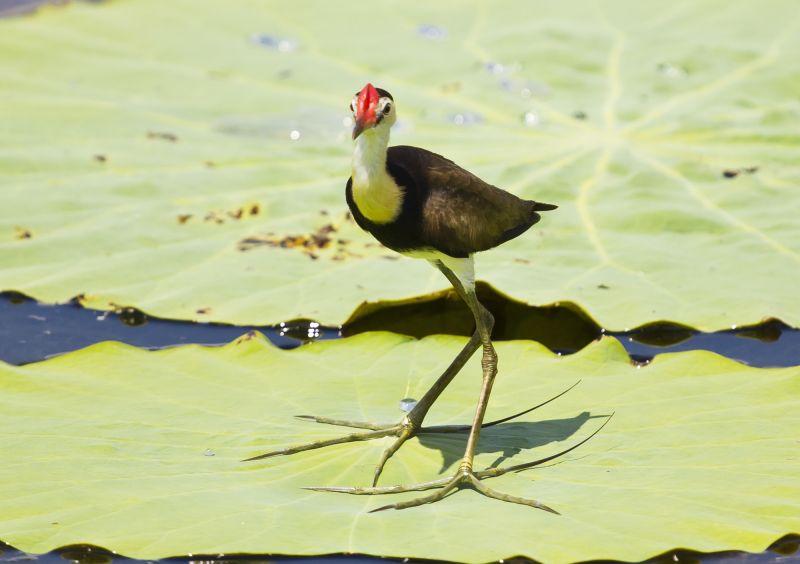 Comb-crested Jacana. Image: Lords Kakadu & Arnhemland Safaris
While guests can spot crocodiles and birds themselves, Bianca adds another element to the tour by offering a more immersive experience to those on board. "I can help with more precise spotting as I know where to look," Bianca notes. "A private Yellow Water journey is a very special element of a Kakadu safari for our guests. It allows us to get up close to the magnificent wildlife and scenery of these expansive wetlands in the tranquil comfort of the cruise boat."
---
Three Day Kakadu & Arnhem Land
This epic tailored adventure across the World Heritage Listed Kakadu National Park and Arnhem Land winds across stunning floodplains and escarpments in search of the formidable Saltwater Crocodile, many of the region's 280 bird species, adorable marsupials and mammals and incredible flora.