What life is hiding on the sea floor? Naturaliste history film maker and Naturaliste Charters tour guide, Dave Riggs, will soon find out. "I'm in the process of sourcing camera systems that will be capable of withstanding water depth to at least 800 metres," Dave says. "And when I do find out what's going on down there, I'll be sharing my findings."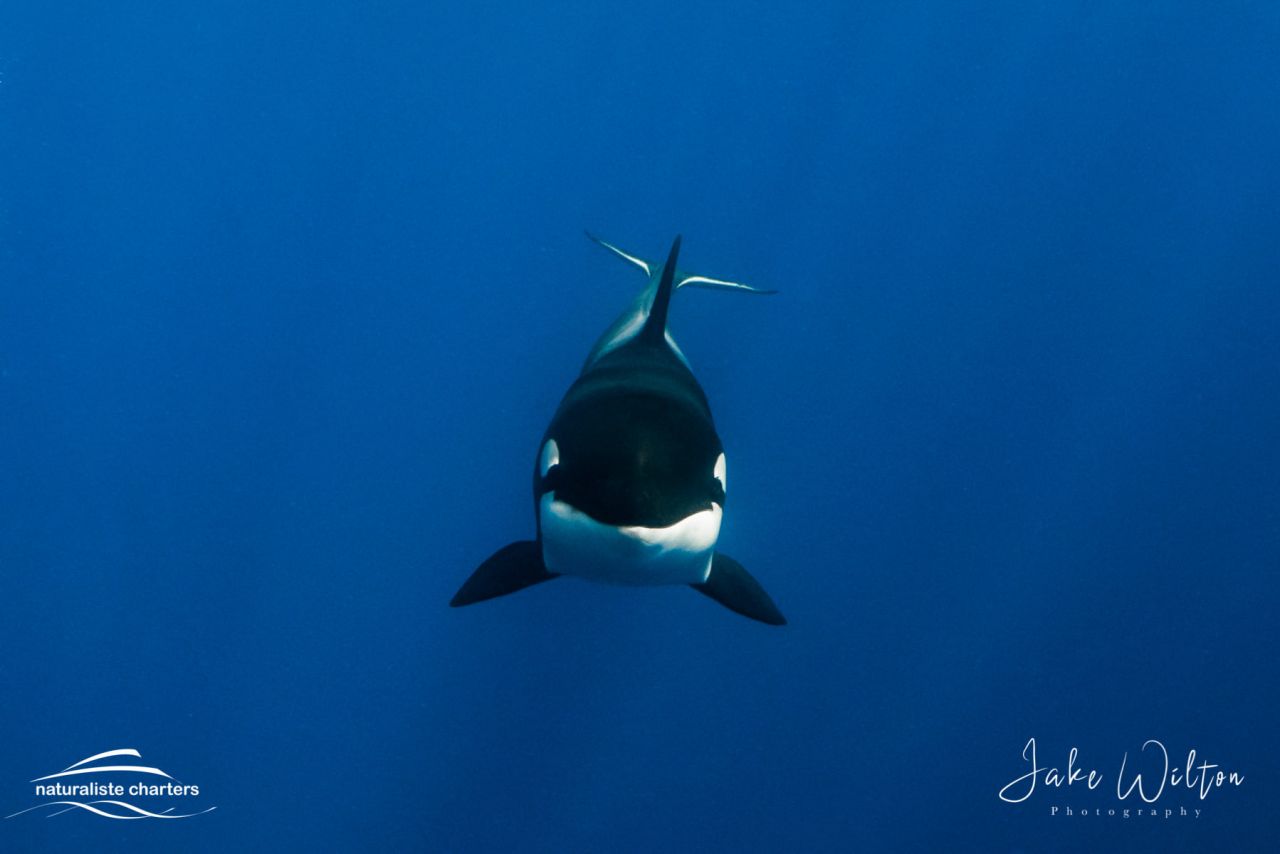 Underwater imagery onboard Naturaliste Charters' Bremer Canyon Killer Whale Expedition. Image: Jake Wilton
This thirst for knowledge and exploration is what drives Dave. No stranger to adventure, he's filmed apex predators in the Antarctic; dived the Neptune Islands, the White Shark capital of Australia; and filmed Bull Sharks and crocodiles going head-to-head with each other in the Northern Territory.
Dave is probably best known, however, for his video The Search for the Ocean's Super Predator. "In 2003 when filming for Australia's CSIRO we had a Sperm Whale stranding off Bremer Bay and we put a satellite tag on a Great White that was there at the time," he recalls. "Four months later we retrieved the tag. The shark and the tag had been eaten by something with an internal temp of 27°C, indicating that the predator was a warm-blooded animal. That formed the basis of this film."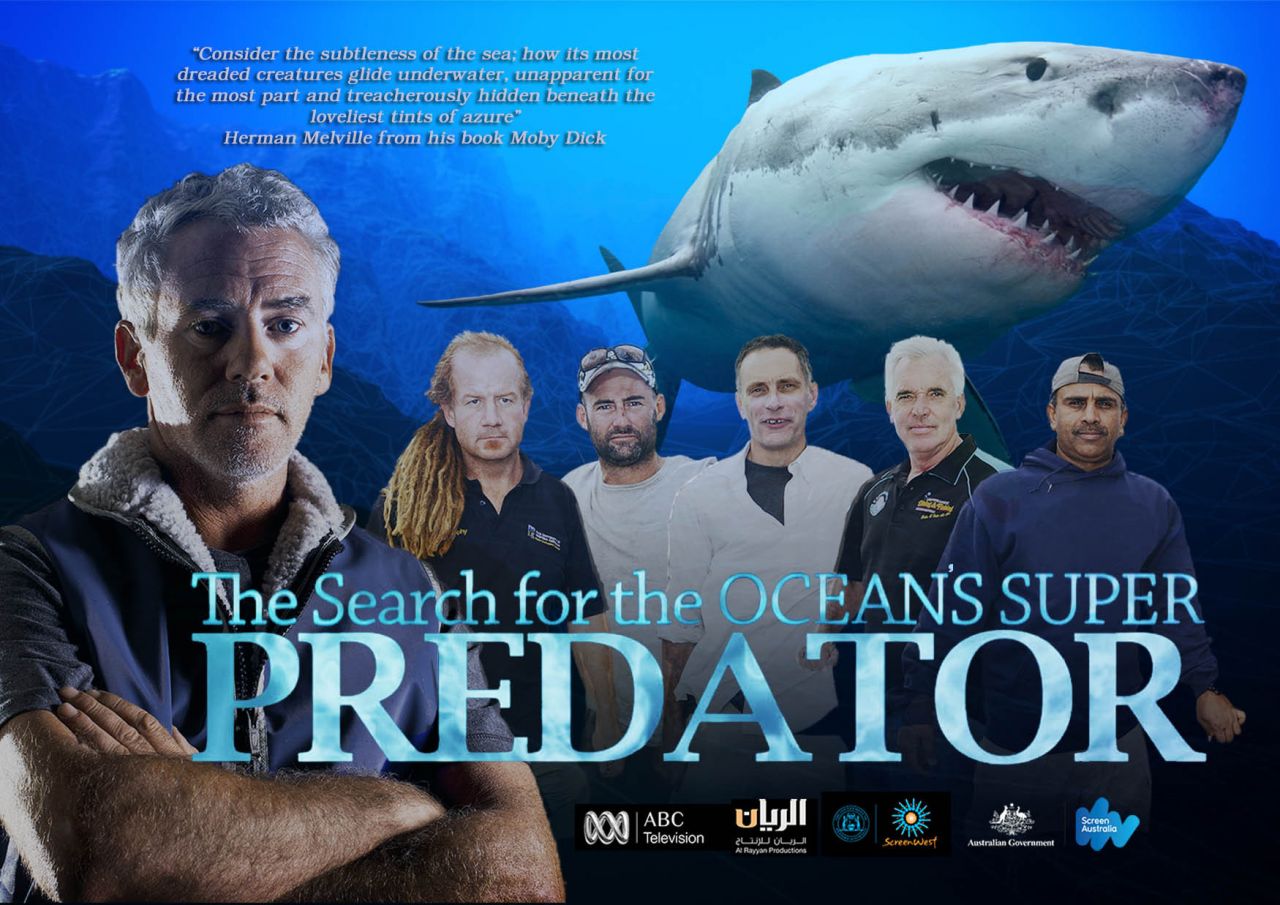 Dave's epic documentary 'The Search for the Ocean's Super Predator'.
The research and film work led Dave to the discovery of the largest aggregation of Killer Whales in the Southern Hemisphere. "That's when I hooked up with Naturaliste Charters," Dave says.
Dave's appetite for the underwater realm is what drives him to capture his incredible underwater photographs and videos, and those on board Naturalise Charters expeditions are privy to a world inaccessible to most land-dwelling mammals. "We were all children once and we all still have that sense of mystery," he says. "On an expedition we are exploring the unknown. It's genuinely mind blowing."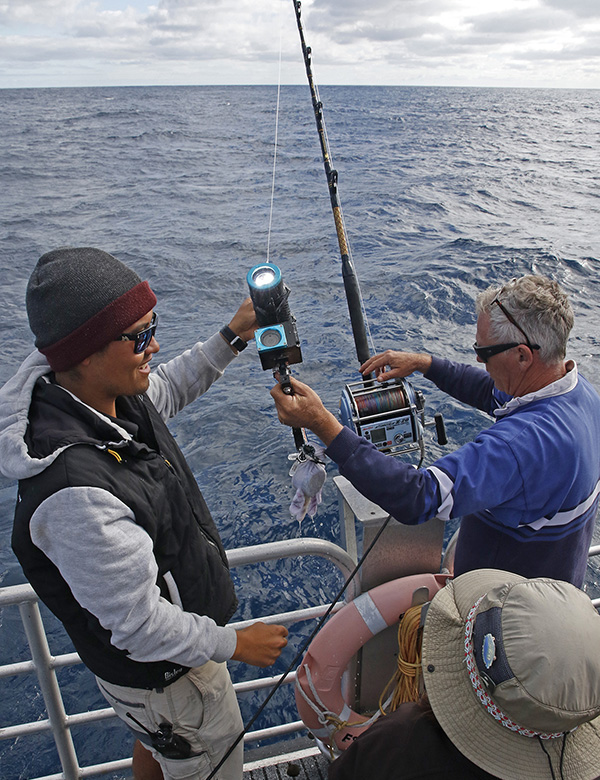 Dave preparing to drop a camera below the water's surface. Image: Naturaliste Charters
---
Bremer Canyon Killer Whale Expedition
The Bremer Canyon has become one of the most sort after whale watching expeditions across the globe, with over 100 Killer Whales (Orcas) returning to the submarine canyon each year from January to April; the only place in Australia where you can regularly encounter Killer Whales in the wild.