It's hard to pinpoint the best part of the day of the Exceptional Kangaroo Island e-biking adventure, although the cycle along the meandering Cygnet River, with massive sugar and red gums shading the bike path, is one of Exceptional Kangaroo Island Managing Director Craig Wickham's highlights. "The riverside cycle is a great part of the day, but the open pasture rides are very pleasant too, as are the rides through the bushland terrain. We pass through habitat for kangaroos, Tammar Wallabies, a few species of possums, as well as Glossy Black-Cockatoos," he says.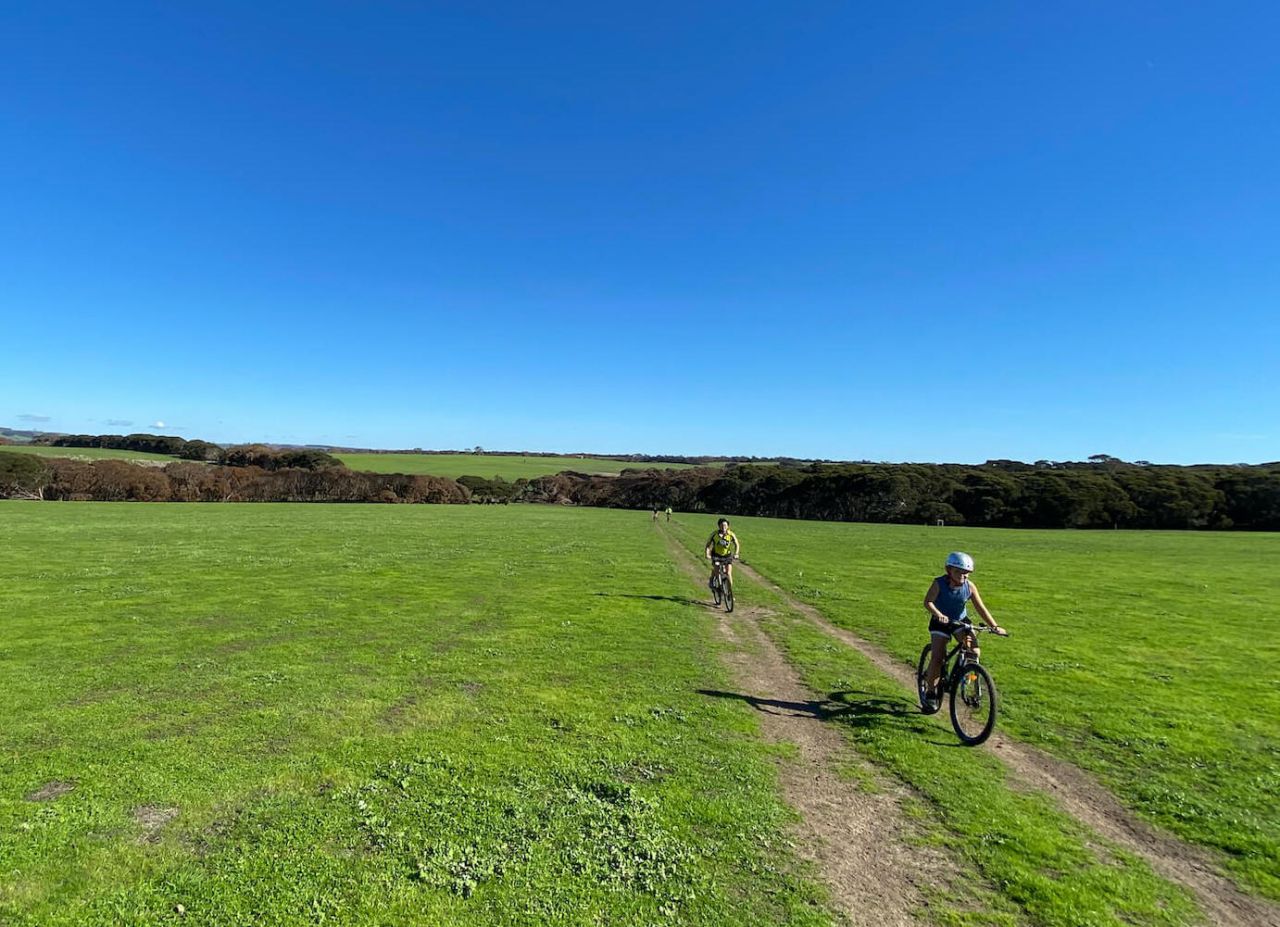 Explore a range of habitats, including open pastures. Image: Exceptional Kangaroo Island
The newly launched e-bike tour is something different for the island, with rides taking place on a piece of property within Cygnet Park accessible only to guests of Exceptional Kangaroo Island (and those involved in habitat restoration work).
The former pristine farmland dates back to 1819, and is special because there is nowhere else on the island that reflects what the country looked like back then. "Kangaroo Island has huge swathes of conservation land, but the tall forest we explore here only ever covered about one percent of the island and none of this is included in the reserve system. It really is a special treat to explore," Craig says.
Watch - Exceptional Kangaroo Island: Our Story
A group of passionate individuals wanted to leave a positive legacy by conserving this special habitat, and began a complex revegetation across the property in 2007. "They used 135 species of plants – including a variety of herbs, ground cover plants and mid-storey vegetation – to showcase that it was possible to do more than simply plant trees," Craig explains. "Nature is complex – it is dense, messy, colourful and diverse. By using solid science and planning based on soil type and topography, they have given nature a restorative boost."
The e-bikes used for the journey are top-of-the-range belt-drive style, with enough grunt to help with hills and challenging terrain, as well as sufficient resistance for guests to still be able to work up a sweat, if they so wish.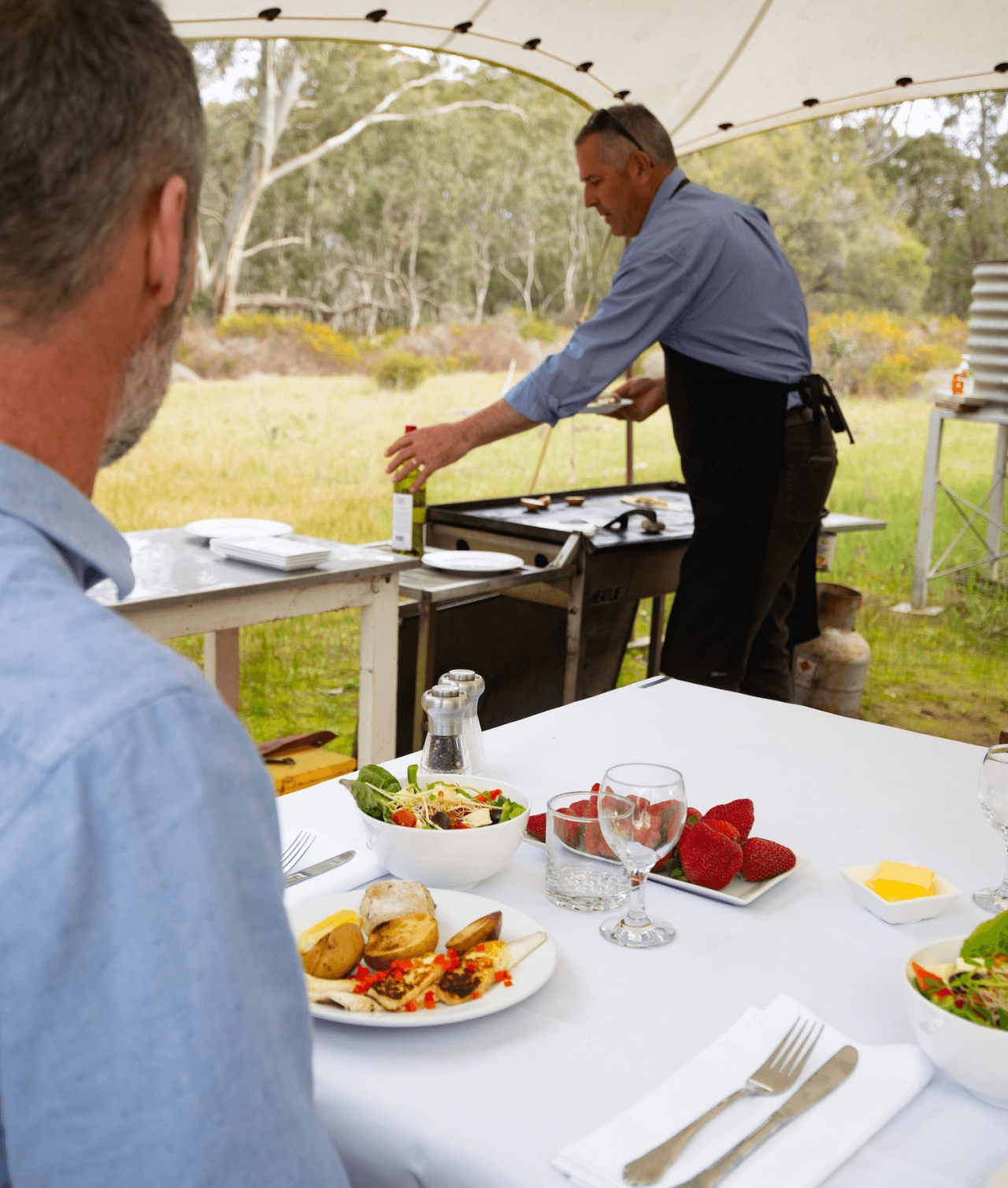 Included is an elegant seafood BBQ lunch. Image: Exceptional Kangaroo Island
En route, there are plenty of stops to chat about bush conservation, spot wildlife, and enjoy the fine food and wine that Kangaroo Island is renowned for. An elaborate al fresco lunch is served under a canopy in the forest, and wine and gin tastings towards the end of the tour seal the deal.

Finish off with a wine tasting at The Islander Estate Vineyards. Image: Exceptional Kangaroo Island
---
Gin, Wine & Wildlife | E-Bike Tour
Exceptional Kangaroo Island's diverse 5 hour e-bike experience is fully guided and includes use of high-spec e-bikes, helmets, an elegant lunch in the bush and tastings at a local winery and gin distillery.