When Australian Coastal Safaris' guests are out on the road, they are usually seeing an abundance of wildlife, so founder David Doudle approached the Eyre Peninsula Landscape Board in 2019 and suggested that both guests and guides could help out with the cataloguing. "It's not physically possible for the Landscape Board to be out all the time to view and count animal numbers, so this is a fantastic way to grow community involvement," David explains.
The local Citizen Science initiative has seen a number of programs come to fruition, that have involved Rosenberg's Goannas, echidnas, koalas and several rare bird species. "The koala tracking has been the biggest project so far, and through tracing and monitoring we have found koalas 60 kilometres away from their original location," David says. "Originally there were just two pairs of koalas introduced to a private property in 1969, and now the area we explore on this property is full of koalas."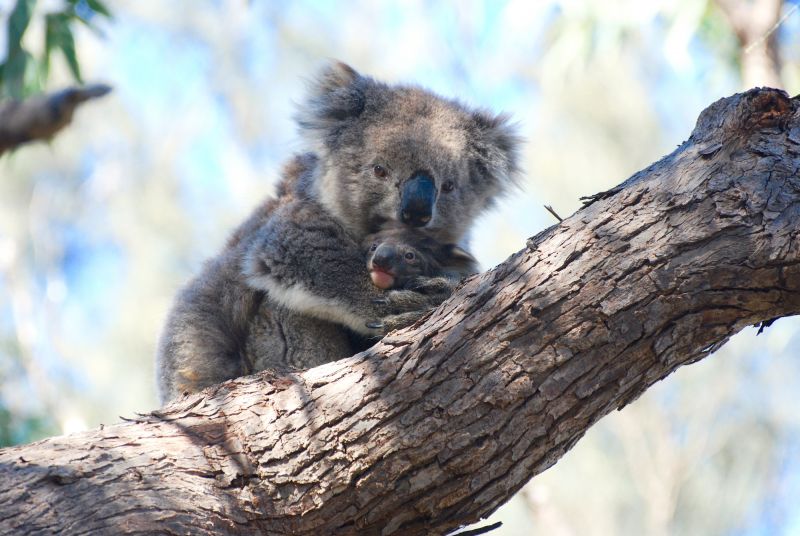 Koala with joey. Image: Australian Coastal Safaris
David encourages guests to photograph native animals while out and about. "The project scope includes identifying a certain species, taking a picture, and then recording the sighting onto an online website and map. "We can certainly assist with that," he says. "And our guides are a wealth of knowledge, so they talk about the animals and their habitat."
Watch - Australian Coastal Safaris: Our Story
Kids, too, are often very interested in participating, although David jokes that half the time they're keeping their eyes out for animal scat as much as they are the animals. "Kids seem to enjoy finding and identifying droppings," he laughs. "So we talk about that, too. "Wombats, kangaroos, koalas, emus… they all have different scat. Wombat scat is often shaped like a cube; kangaroo scat is large and pellet-like; koalas produce elongated scat… and emus, well theirs is just a long mess."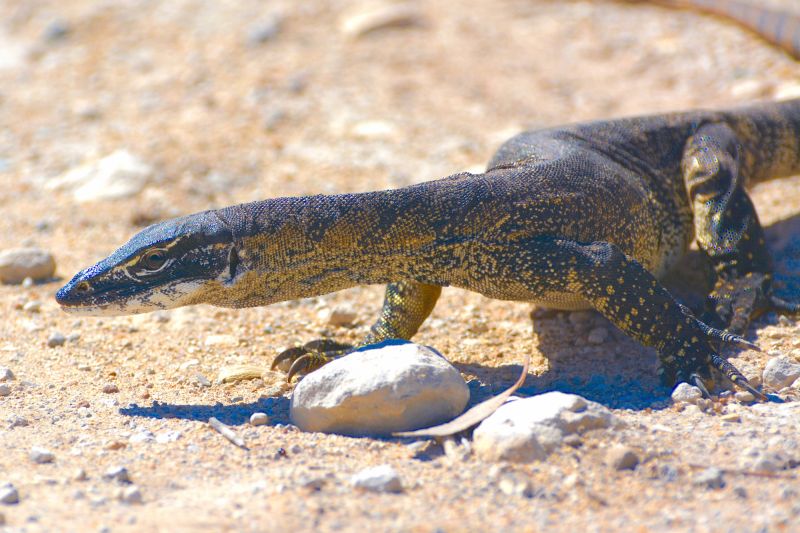 Rosenberg's Goannas are part of the Citizen Science Program. Image: Australian Coastal Safaris
Read more: Q&A With Guides: David Doudle
---
Eyre Peninsula Wildlife & Ocean Encounters
This three-day adventure combines the best terrestrial and marine protected areas across the region including the opportunity to swim with wild Sea-Lions and Bottlenose Dolphins, see Emus, wild Koalas and Kangaroos and the Rosenbergs Goanna!