David Doudle has lived on South Australia's Eyre Peninsula his entire life. After growing up on the family farm, David saw a great opportunity to share the natural wonders of region with international and domestic visitors. We caught up with David recently to find out more about Australian Coastal Safaris and the Eyre Peninsula.
---
Can you please tell me a little bit about life before tourism?
Well, I was born in Cummins (a town on the Eyre Peninsula) from a farming family: grain and sheep. At first I was working for my father, then working with my father and then running the grain farm with my brother.
I diversified in to tourism in 2004, because we had just bought a 4000-acre coastal farm, in the region that we spent all of our childhood during holidays and weekends. We would spend time at the beach, swimming, diving, surfing and all that type of thing, so the passion for the outdoors was there from a very young age. We would explore the bush and the farm, the scrub, lifted up rocks to find out what was underneath them.
Then there were kangaroos, Emus and all the other wildlife all around you and the fresh air. It was a beautiful place to grow up and I think with the purchase of the coast farm, my eyes lit up a little bit, particularly when I had a friend from New York who had come over and seen what the area offered, especially how pristine it was and the friendliness of the locals.
He is actually the one who got me to dip the toes into the world of tourism, so that was 2004. I had a back ailment that had got progressively worse from when I was a young fella; basically sitting in machinery, tractors, headers and boom sprayers wasn't doing my back any good at all. This coincided with the tourism business starting to see some very good potential and I was in my early 40s (years of age) and was feeling like an old man when I couldn't really even put my boots on in the morning to go to the farm. I had a couple of young kids as well and I thought there must be something better than farming - and I thought that we should have a decent crack at tourism.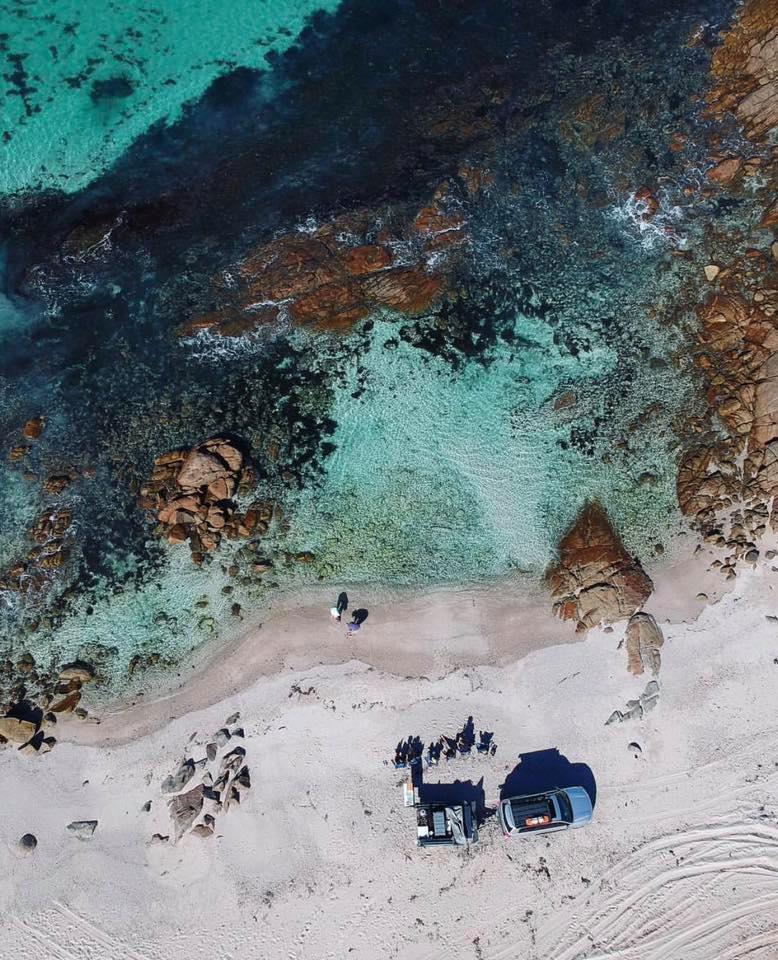 With everything that the region offered and my experience doing tourism on a part-time basis, we left the farm to move down into Port Lincoln, which was growing in profile as a tourism destination. So since shifting camp in 2013, we have been running full-time and here we are today. It has been a long journey, and it's a different journey to 2004, but we're experiencing a lot of changes with what we've been able to intertwine into travellers' itineraries. We've just loaded a new series of outstanding packages, purpose built for international markets.
What do you enjoy most about your role as a wildlife guide?
We don't have any walls in the office, so that's the best thing! You're breathing fresh air, open space and every day is different, particularly when it comes to wildlife. I sometimes joke with my guests that I have a wildlife app on my phone and when I touch that, anything can appear!
Having the place to yourself is a beautiful thing. We've been doing this for a long time and you know where mobs of Emus will be, particularly on the sand dunes and national parks. You've got that experience to know exactly when you're going to see the Kangaroos - there's awesome natural habitat where the koalas are in the wild and what the time of the day when they're feeding, climbing and moving about, even on the ground.
Basically what I'm doing is re-living my youth. This is what we did as kids - we were encouraged to get out of the house and spend time outside. We would go into the 'scrub' and you'd make your treehouses and this type of thing. You're exploring and finding, learning about the wildlife and the birds and how they go about their business on a day to day basis, so you're observing these at close quarters. To be able to show this off, our region, the wildlife, the beauty of our coastline and taking people to a beach where there is nobody else, it really is good fun.
This is where the job certainly has its perks. The most enjoyable thing is being out and about with people. Meeting people from all different backgrounds, performing different jobs; there are so many interesting occupations in the world when you talk to people and find out what they're doing.
They're here for a reason too, and that's a general interest in many different things, whether that's a relaxing holiday somewhere very unique and authentic, to experience the regions culinary offerings or to swim with sea lions, observe the Southern Right Whales or even get in the cage with a Great White Shark - it's a region which ticks many boxes and best of all, it blows people away because they don't expect some of these close up encounters with the wildlife which we are showing them!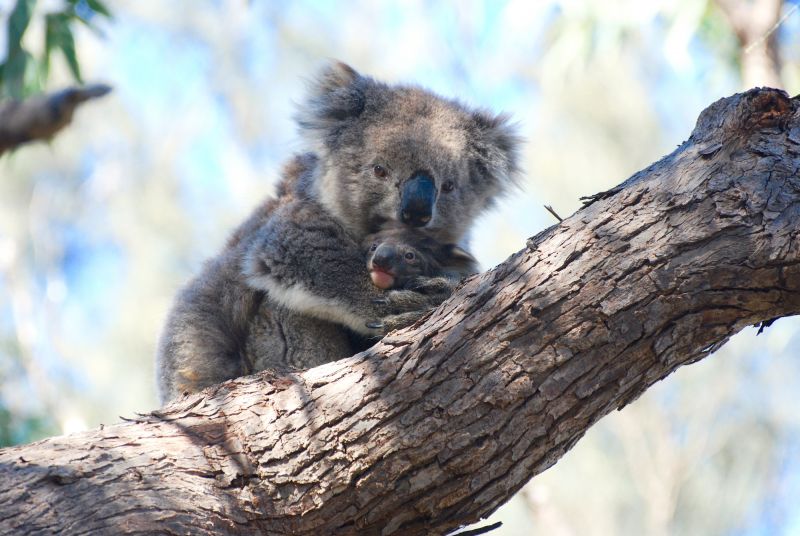 Do you have a favourite location?
I do mate - but I don't know if I can say it - it can't go out to the public!
Can you describe it?
It's a place where I learnt to swim, where I learnt to dive, where I learnt to surf, 4WD, beach fish and drink - all those things you did in your teens - and again, that was a driver for starting up this business. In a tractor overlooking the mighty Southern Ocean - I thought yep, this is a very special place. That property is still in the family. There's that secret location and also Fowler's Bay, which is just a beautiful, beautiful place and that's where we see the Southern Right Whales. You're going to get ten times more whales than residents in the town. The journey out there is just astonishing and anywhere along the coastline is something which you cherish.
This 'special place', do you take your guests there?
Yeah, we do - but we have to blindfold them!
Not really, we take plenty of people there! You can call it Bucks - I named it Bucks Beach. But you won't find it on any map.
What about wildlife species? Do you have a favourite?
I think the Southern Right Whales because we don't see them all the time. We're so used to seeing Kangaroos, Koalas and Emus, but some of these marine species are very special.
The Australian Sea-lion is another special one. You can view them on a rock or on a beach, but there's nothing as elegant or tranquil as seeing them underwater. When they're coming up to you with their whiskers in your face or they're trying to see themselves in the reflection of the masks, they're incredible.
I think Emus as well - we are very used to seeing them. They look so prehistoric, especially when they're running through sand dunes! I think it's just an awesome sight. You've got one of the world's largest birds on a sand dune or a cliff face and you've got the pristine ocean in the background - it's a classic view.
Rosenberg's Goanna is another one. Some of these individuals are over a metre in length! We see them from October through March.
I guess the different ocean birds, too, because anything with wings or legs in the wild might not just be there but when you've got your Osprey or your White-bellied Sea Eagle, they're a really great species to have a look at.
Do you notice any common reactions among your guests when they come across wildlife in the wild as well as the beautiful Eyre Peninsula landscapes?
A lot of the time, people are genuinely surprised about what is here and admit that it is probably not a region they would've come to off their own back (by their own choice), meaning they've been persuaded by an agent or friends.
The close proximity that you have to wildlife in particular, and the many different types of species, whether that be on the land or in the water is another surprise.
The diversity of the wildlife is a feature too. As I mentioned, swimming with the Australian Sea-lions and Bottle-nosed Dolphins as well. Cage diving with Great White Sharks, the Kangaroos, Koalas, Wombats, the many different bird species, the Emus - that's what a lot of people come here for. Then you throw in the fresh, local seafood which we have here, local wines, our accommodation options, the beaches... guests are quite blown away by everything we have to offer.
The lack of people is something we take for granted and this is how we like it. Being locally born and bred, we know all the special places to go where you won't find anyone except for what you're after - whether that be picking an abalone off the rock, catching a fish or seeing emus.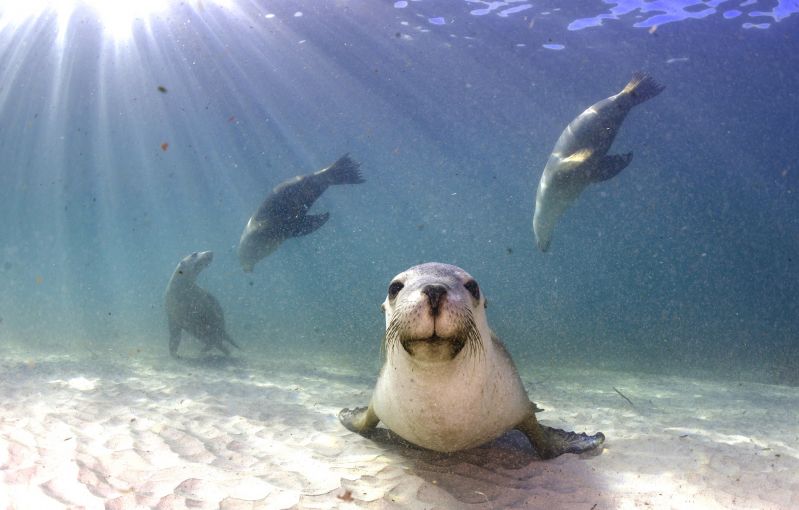 Given your extensive time on the Eyre Peninsula, have you noticed any changes to the ecosystem?
We're a very pristine region, where everything is very natural. As we look along the clifftops of the coastline of the Eyre Peninsula, it's raw and rugged and as beautiful as when Matthew Flinders first mapped it in 1802 - obviously, there has been a little bit of erosion over the past 200 years or so. Apart from that, it is just as natural as that time.
We have many marine parks around our coastline which is for everyone's benefit, so that means that there are specific areas there which can't be fished, including some iconic wildlife habitats around Baird Bay, Neptune Islands and Fowlers Bay.
The fishing industry is one of the largest industries of the region - everything is so closely monitored which is a great thing, whether it be commercial or recreational fishing. Everything is on a quota, so everything is protected.
The biggest fear that I think we do have is the drilling of oil in the Great Australian Bight - that shouldn't be a fear, but it is. It is just a complete no-brainer that Equinox (the drilling company) should not be allowed anywhere near the place. Unfortunately, I'm not sure if the people are going to have a say in that. That could be catastrophic to the entire ecosystem, along with tourism as well; and there is actually no gain for anybody except the drilling company.
I often get asked about the state of the Koala population, which is not growing, but it is stable. Four individual Koalas were introduced in 1969 - the last count, which was 12 months ago, there were 180 individuals recorded which is the same number as four years prior. We regularly see over 50 individuals across two hours spent in one area.
Is there anything new or exciting happening at Australian Coastal Safaris?
We've had a massive six to eight months on our rebrand. Also we have been working on some new wildlife tours and packages, which is where our main focus has been. Particularly with the addition of the Southern Eyre Peninsula Birdwatching and the Winter Whale Watching and Wildlife Encounter programs, just adding value into a few other different tour options which we do have.