As whale watching Australia goes, it doesn't get much better than observing a mother interacting with her calf, particularly Humpback Whales, which are known as the showmen (and women!) of the whale world. From humpies to orcas, here are four incredible places to spot baby whales around Australia before they're all grown up.
Ningaloo Marine Park, Western Australia
Thought to be the largest migrating Humpback Whale population on the planet, an estimated 30,000 humpback whales migrate from their Antarctic feeding grounds to mate and calve in Ningaloo Marine Park each winter, providing some of the best whale-watching opportunities of any region.

"Birthing takes place in early July, from when we see calves – which are four metres long when they're born – with their mothers being fed, playing and resting, all the way through to late October," says Debbie Ferguson, co-owner of Exmouth Dive and Whalesharks Ningaloo, one of only a handful of local operators licensed to run Humpback Whale Swimming Tours from August through November.


"Our sunset whale-watching cruises are also a great opportunity to see mothers with their calves, teaching them the skills required to traverse the oceans back to Antarctica," says Debbie. "Our knowledgeable crew will talk you through all the whale behaviours you're lucky enough to witness, from pectoral fin slaps to breaching."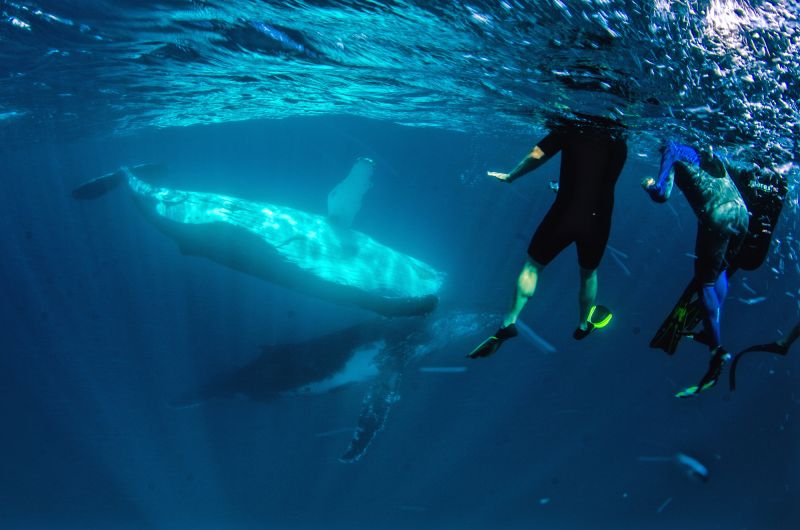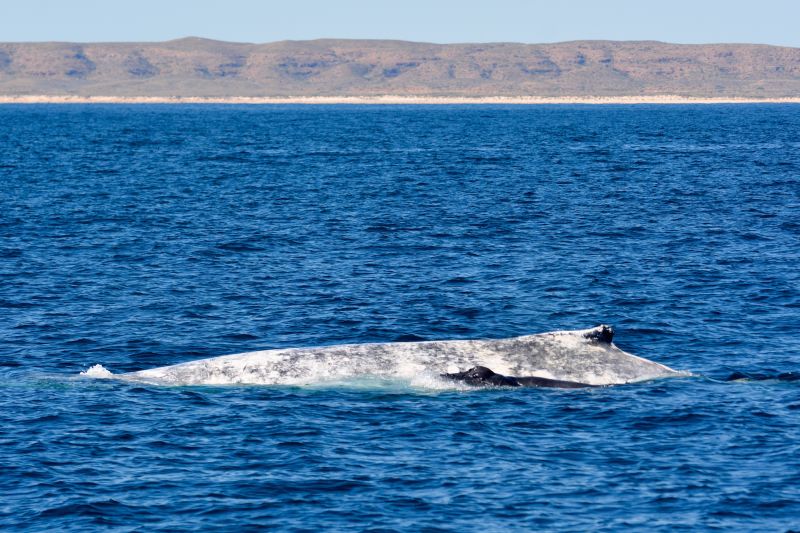 Humpback Whale and Calf, Ningaloo Marine Park
Augusta Region, Western Australia
Western Australia's southwestern tip is blessed with some of Australia's most varied whale-watching opportunities, from Humpbacks, Southern Right whales and the occasional Blue Whale in Augusta and Dunsborough, an hour's drive north of Augusta, to Orcas, Sperm Whales and Long-finned Pilot Whales over in Bremer Bay, about five and a half hours drive east of Augusta. Conveniently, Dunsborough-based Naturaliste Charters offers whale-watching trips to all of these locations.
For calf sightings, July and August are the best months to book a whale-watching trip in Augusta, while September to November proffer the best opportunities to view them in Dunsborough, says Belinda Uyen, the company's marine biologist.

"In Augusta, we have seen southern right whales teach their calves to breathe in their first few days of their life," says Belinda. "The mother lifts the whale calf on her back bringing it to the surface to inflate its lungs before sinking down again. In Dunsborough, we often see humpback mothers play and teach the calves to breach and slap their tail and fins."


For the ultimate whale-watching experience, Belinda adds, pencil in a visit to Bremer Bay between January and April. "During this time we can see mother Orcas teach their calf to feed (at the age of about six months) by holding a piece of meat and allowing the calf to tear strips off," says Belinda. "It's incredible to watch."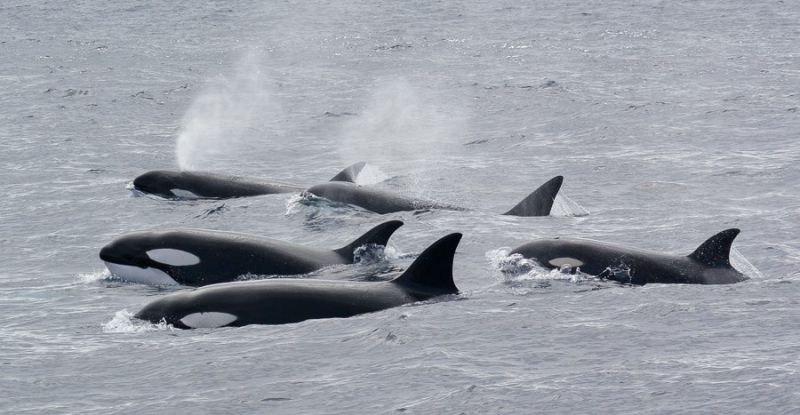 Orca Pod, Photo Credit: Machi Yoshida
Phillip Island and Wilson's Promontory, Victoria
Phillip Island is known for its penguins, but, along with nearby Wilson's Prom, it's also a fantastic whale-watching spot, with Humpback and Southern Right Whales typically seen on cruises around Phillip Island between June and September on the northern migration, while Humpback Whales best viewed on trips around Wilson's Prom from September to the beginning of December on their journey back south.
"If you're lucky, you can also spot Orca," says Wildlife Coast Cruises Boat Captain Michael Hetherington. "They're quite nomadic, so they can be spotted at any time."
Around Phillip Island, both Humpback and Southern Right Whales can be seen bonding with their new calves.

"The mothers tend to place themselves between the boat and her calf as a defence mechanism until they know we are not a threat," says Michael. "By the time they arrive at Wilson's Prom we see breaching from mothers and calves on up to 60 per cent of cruises as well as mothers feeding the calves. We are also seeing 'muggings' happening more often, which is when whales swim around the boats."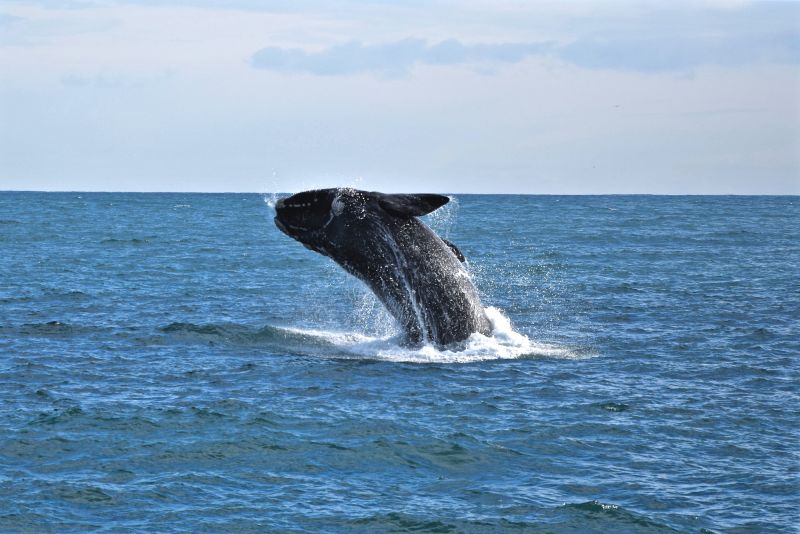 Southern Right Whale Breaching, Photo Credit: John McFee
Sydney, New South Wales
It's well known that Sydney Harbour and its protected bays are a favourite hangout spot for humpback whales during the winter months, but if you time tour visit right, you can also spot minke whales and their calves, says Biggles Csolander, head guide at Oz Whale Watching, which offers a variety of whale watching tours in Sydney Harbour.
"We tend to see minke cow and calf pairs in late May and June," says Biggles. "Last year's humpback cow and calf pairs can be spotted heading north at the same time, while humpback cow and neonates (newborns) head north in July and August. Southbound humpback cow and calf pairs can be viewed from late September through mid-November."

Calves tend to be very active, adds Biggles, with calves often seen breaching, chin or head slapping, pectoral fin and tail slapping and even tail 'throwing'. "The calves often mimic the mothers' behavior, but with greater repetition," says Biggles. "For example if mum breaches once, the baby might breach up to 30 times."


If you've got the stomach for rougher seas, Biggles says this is the best time to be out on the water. "The calves tend to be more active when the seas are up," he says.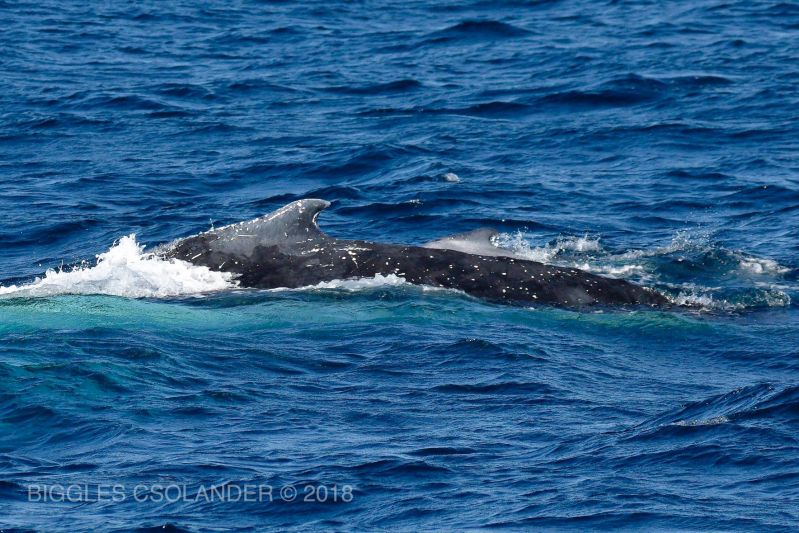 Humpback Whale and Calf, Photo Credit: Biggles Csolander
Search Australia's amazing whale watching experiences with our expert guides here.