Full Day - Research & Conservation
Project Manta was launched in Australia over ten years, with the aim to increase understanding of the biology and ecology of these fascinating creatures. Manta Rays are one of the most unique and loved creatures in the ocean, but very little is known about their movements and distribution across regions.
In order to conserve and sustain the current population, it is very important that additional data is gathered to manage the species and protect areas of high ecological importance. Amelia Armstrong has been actively involved in the Ningaloo chapter of Project Manta and will spend an evening sharing insights garnered since the program's launch a few years ago.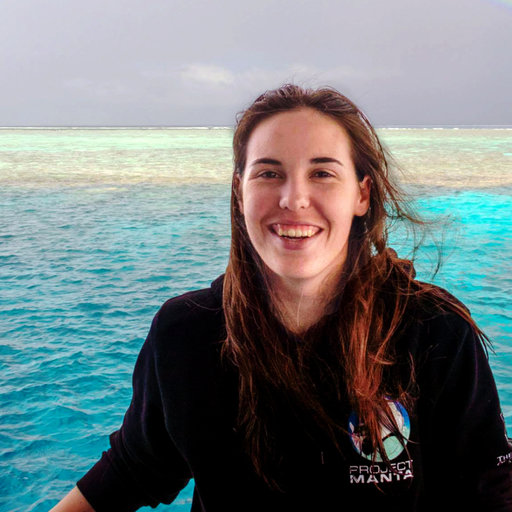 "Our goal at Project Manta is to study and expand our knowledge on the population ecology and biology of Manta Rays within Australian waters. The work we are doing here on Ningaloo is very exciting and progressing really well. We study their movement, biology, what they eat and where they go. In Exmouth, Exmouth Dive & Whalesharks Ningaloo have been paramount in supporting the studies and in sharing findings with their guests."
Amelia Armstrong - Project Manta Researcher
This will include discussion about the movement patterns of local Manta Rays, estimates of the local population size, some of the key variables associated with population growth and future projections. Advice will also be given in relation to taking photographs of the Manta Rays that will assist in the photo-ID collection process.
In order to contribute effectively to the project, it is critical that guests are able to effectively photograph the underside of Manta Rays, as this is where unique spotted patterns are able to be identified, similar to a human fingerprint. Guests will venture out with Exmouth Dive & Whalesharks Ningaloo the following day to search for these magnificent creatures and take photographs according to the advice given.
Photos will then be integrated into the photographic database to add to the local chapter's understanding of distribution, sex ratio and growth rates of the population.