Australian Coastal Safaris offers a spectacular three-day wildlife journey on South Australia's Eyre Peninsula. Just a 50-minute flight from Adelaide, the Eyre Peninsula is home to numerous iconic Australian marine and land species. Enjoy the stunning landscapes, wildlife encounters, amazing seafood and warm hospitality led by David Doudle and his team of expert local guides!
---
Quick Facts
Region: Eyre Peninsula, South Australia
Operating season: October 1st until May 31st
Duration: 3 days/3 nights
Type: Private charter or shared.
Inclusions: Touring with professional, local and experienced guides, airport transfer and all transport in luxury 4WD Land-Cruiser, Oyster Tour & Tasting, all National Park & other entry fees, daily continental breakfast, daily lunches, beverages, local wines & beer.
Eyre Peninsula Wildlife & Ocean Encounters Tour
This three-day adventure combines the best terrestrial and marine protected areas across the region including the opportunity to swim with wild Australian Sea-lions and Bottlenose Dolphins, see Emus wandering across sand dunes, wild Koalas and Kangaroos and the Rosenbergs Goanna!
Be mesmerised by the agility, curiosity and playful interaction from Australian Sea-Lions; the 'puppy dogs of the sea'.
Tour the incredibly beautiful Lincoln and Coffin Bay National Parks an abundance of seabirds, shorebirds, songbirds, parrots (including the beautiful Port Lincoln Parrot) and marsupials.
For an adrenaline rush, choose an optional extra day, to venture out to the Neptune Islands to try and observe the Great White Shark via a cage or 360-degree underwater viewing pod, to witness the ocean's most formidable predator.
READ THE DAY BY DAY ITINERARY | MAKE A BOOKING OR ENQUIRY
---
About the Eyre Peninsula
The Eyre Peninsula is Australia's ultimate temperate aquatic playground, featuring striking coastlines, vast sand dunes, rugged offshore islands, secluded coves and incredible marine encounters.
The pristine waters are a sanctuary for some of Australia's most unique and curious marine creatures including dolphins, Australian Sea Lions, Giant Cuttlefish, Leafy Sea Dragons, Southern Right Whales and the awesome Great White Shark. The region has become renowned for offering opportunities to interact with these wild marine creatures and gaining a unique perspective into their natural environments.
With over 2,000 kilometres of coastline, the Eyre Peninsula offers endless vistas of the rugged Great Australian Bight, but experiences are not limited to the shoreline. Venturing further inland, the region is home to distinctive rock formations, a rich geological history and a variety of flora and fauna. The Southern Eyre Peninsula is home to 270 species of birds and 1,900 native plant species, with a variety of habitats including coastal dune shrublands, mallee woodlands and saltmarshes.
LEARN MORE ABOUT THE EYRE PENINSULA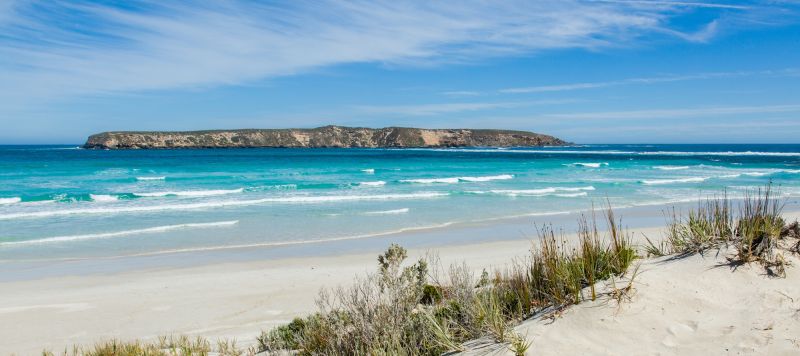 ---
Key Wildlife Encounters
The Eyre Peninsula is home to an impressive range of wildlife species. Key wildlife encounters include the following:
Australian Sea-lion
Koala
Western Grey Kangaroo
Southern Hairy-nosed Wombat
Osprey
Emu
Port Lincoln Parrot
Rock Parrot
Western Yellow Robin
Blue-breasted Wren
Great White Shark
Rosenberg's Goanna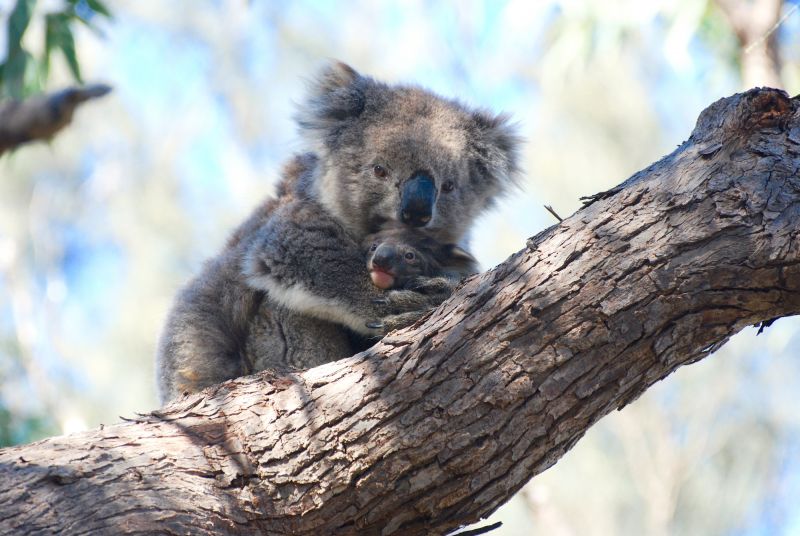 ---
Australian Coastal Safaris
Australian Coastal Safaris started operations in 2005 when David Doudle, a fourth-generation local farmer, decided to make a career change and becoming a tour operator was the logical decision. After seeing the extraordinary enjoyment and reactions of friends that had come to visit, David decided that showcasing many of the activities that he and his family grew up doing across the Eyre Peninsula's stunning landscapes were too attractive to pass up.
The amazing deserted beaches, pristine colours of the ocean, the abundance of fresh seafood, the friendliness of the local people, the vast open spaces and the interaction with native wildlife was a combination that quickly captured the attention of travellers all of the world.
The team is very emotional about preserving the region and are ambassadors in keeping the environments pure, pristine and sparsely populated, to ensure that guests are able to enjoy the unique experiences and habitats well into the future. A central focus for the organisation is designing custom itineraries based on what guests are really looking for and delivering a personal service which provides great memories and enduring friendships.
It's largely the underlying knowledge of the area through local guides and the longstanding relationships they have with the local communities, that make touring across the region an unforgettable experience.
LEARN MORE ABOUT AUSTRALIAN COASTAL SAFARIS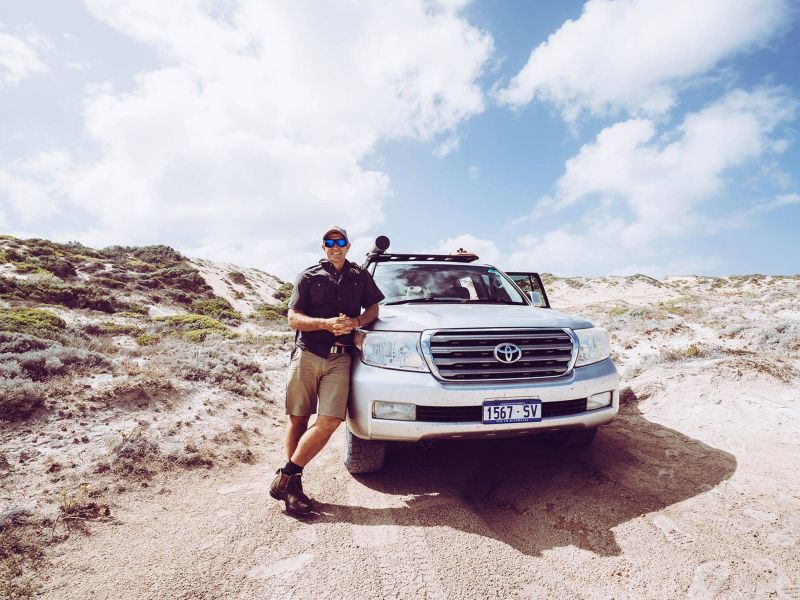 ---
Getting to the Eyre Peninsula from Adelaide
Port Lincoln (the Eyre Peninsula's largest town) is located approximately 200 kilometres (125 miles) west of Adelaide.
Driving: Driving time from Adelaide to Port Lincoln is approximately 7 hours (650km/400mi) due to the shape of the coastline.
Flying: Regional airlines QantasLink and Regional Express (Rex) operate multiple (up to ten) 50-minute flights per day from Adelaide Airport (ADL) to Port Lincoln Airport (PLO).
Port Lincoln Accommodation
Port Lincoln is one of South Australia's busiest regional cities. There are a range accommodation options to suit any budget or style. Popular accommodation options include:
Other options can be found online, including Airbnb.
---